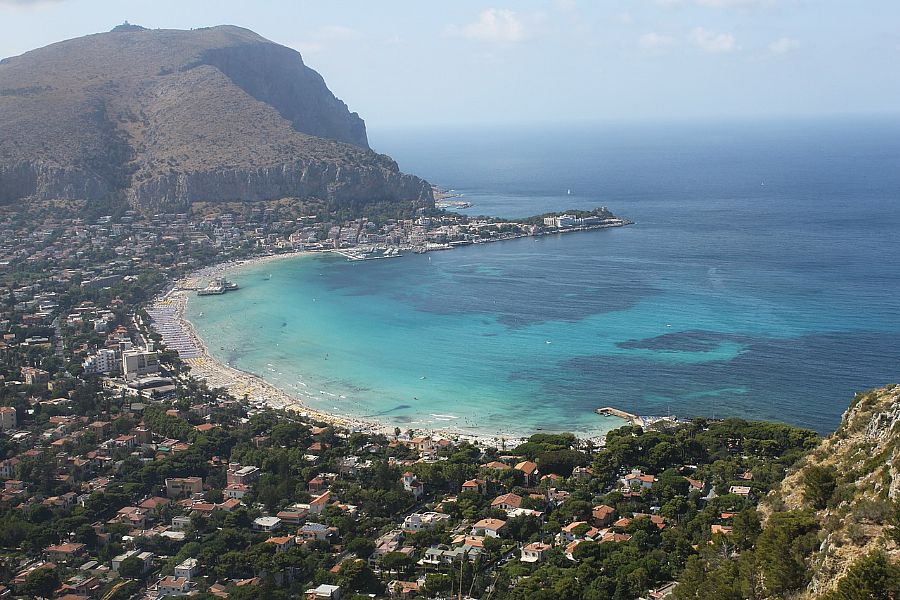 On a glorious gulf, resting between two promontories, Mondello is a district of Palermo but feels a world away from the chaotic city. It is 12 kilometers from Palermo and separated from the city by the Parco della Favorita, further enhancing the feeling of being a totally separate town. The two promontories - Monte Gallo and Monte Pellegrino, both have nature preserves, and ancient historical sites, so Mondello really does rest in its own world, in a sense.
The beaches on the half-moon bay are simply splendid, with soft sand that arcs along the gulf and provides beautiful views. The seafront is studded with cedar and palm trees, and Liberty-style villas. Of course, the town has all the services and shops you'd want, with some excellent restaurants, nice cafes, and beach bars. The town is spread out, but the best views come from the panoramic overlook atop Monte Pellegrino.
Despite its more recent development as a beach resort, starting in the 1800s, the town actually has an ancient history that goes back to Paleolithic times. Petroglyphs were found in the Grotte dell'Addaura on Mt. Pellegrino. The Phoenicians arrived in the 5th to 3rd centuries BC, and during the First Punic War some Carthaginian troops arrived at the port and encamped here for three years. Then the Romans and Byzantines came through but the area remained unchanged. Under two centuries of Arab domination, the town was called Marsa 'at Tin, or port of mud, owing to the silted build up in the harbor because of deforestation on the outlying hills. They turned it into a fishing town and harbor as well as a saline, or salt producer. They also constructed qanat, underground water channels. Following that period, Sicily was a kingdom and passed between Spanish and French monarchs. A tonnara was built to process tuna, and store the nets, in 1455. Mondello was a well-established fishing and agricultural town by the 15th century. in 1799, the Bourbon king Ferdinando IV, having fled from Naples to Palermo, built a hunting lodge here, the Real Tenuta.
The art nouveau Antica Stabilmento Balneare sits on a pier and was built in 1906, as Mondello became a beach destination. It was restored and still stands as a beautiful centerpiece.
Been there? Done that? Share your experience and tips!
Haven't visited yet? Have questions about Mondello? Ask them here!
Explore nearby towns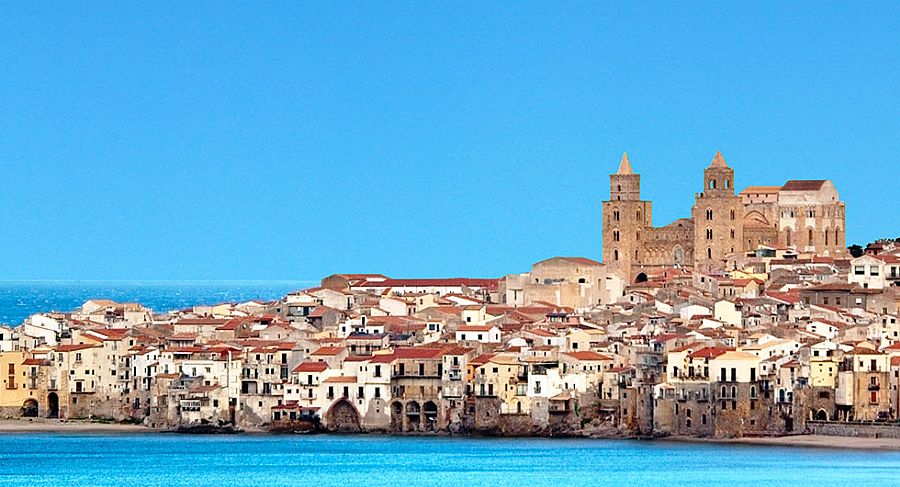 Exotic, chaotic, sultry and vibrant, Palermo is Sicily's capital and largest city.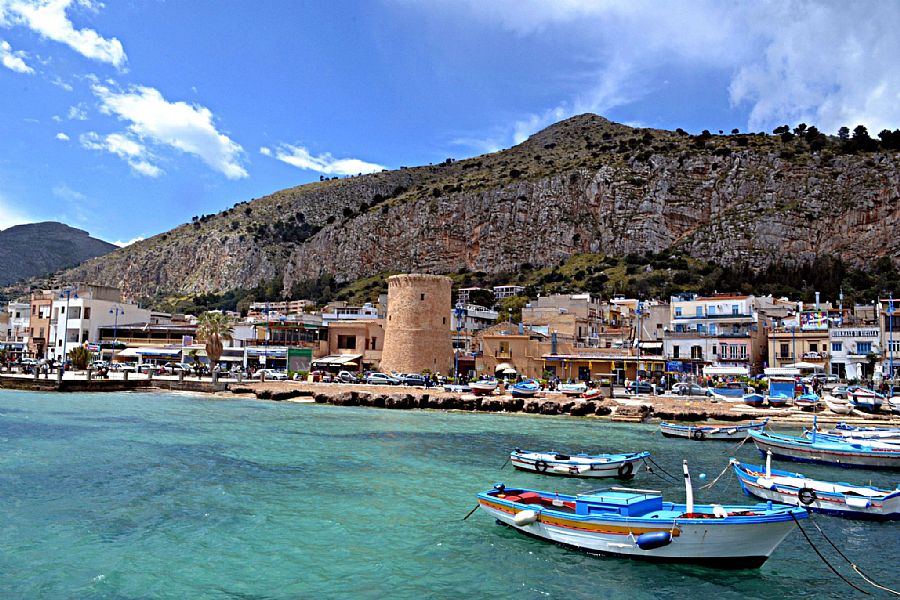 Located on a cape on the outskirts of Palermo, Bagheria is a historic and interesting city in its right, though it is often overshadowed by its urban neighbor.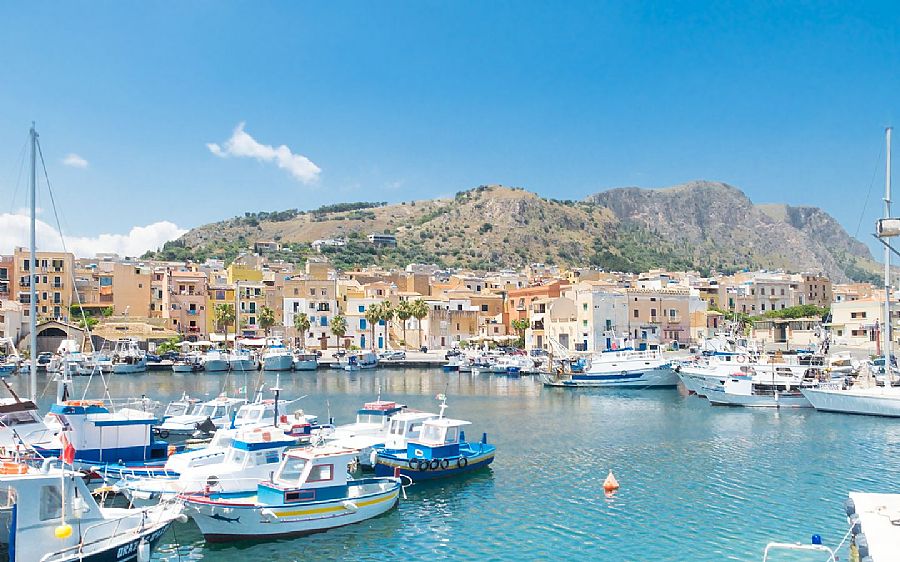 Santa Flavia sits just 17 kilometers from Palermo and is part of the city's metro area, but feels like another world.