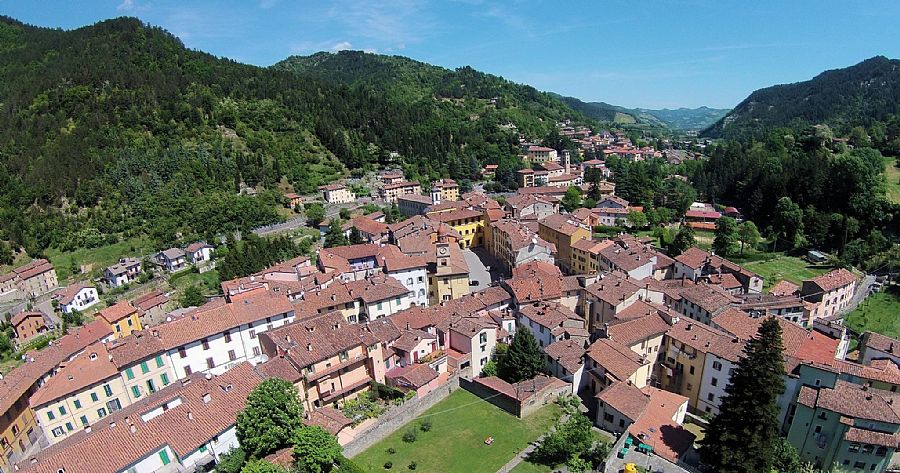 Straddling the Tuscany - Emilia Romagna border, the town of Marradi rests along the River Lamone in a wooded, mountainous zone midway between Florence and Faenza. The first settlement was built by the Liguri people, and the Etruscans, then the Gauls. The Romans arrived around 59 BC. It became a hostel for for travelers. The name is believed to derive from marrato , meaning tilled land, possibly for its position along the right bank of the river. Invasions of Goths and Lombards followed, then it becamse a feudal territory and part of the Abbeys of Vallombrosiane. In the Middle Ages, from 1164-1312, it was the territory of Guidi counts, then it passed to the Mandredi family of Faenza. in 1428, Florence conquered Giovanni Manfredi and took the territory.
The road modern between Florence and Faenza was built in the 19th century and the rail line was placed alongside in 1893.
Unfortunately, an earthquake in 1919 and bombings during WWII leveled many of the older parts of town.
Be sure to visit the Church of San Lorenzo, which was built in Romanesque style then rebuilt in neoclassical in 1785. It houses some very nice paintings. The jewelry-box theater Teatro degli Animosi is swathed in red velvet and is an opulent-feeling space for an evening of music. The Badia di Santa Reparata, also known as Badia del Borgo, sits on a hill outside town, built as a Benedictine monastery in 1025. The interior was redone in the 1700s. The Palazzo Comunale, town hall, is a Renaissance Florentine-styled building.
Marradi offers many hiking trails in the nearby mountains, and is a respite for those seeking outdoors activities and relaxing in nature, but still being in reach of the art cities. Florence is only 45 kilometers away and it is about the same distance to Faenza.
The town is known for its chestnuts, the Marron Buono variety, that has IGP status. They are used in marron glace and a torta di marrone cake. Every October they throw a big festival dedicated to the chestnuts, and a steam train runs to town to celebrate the fun.
Been there? Done that? Share your experience and tips!
Haven't visited yet? Have questions about Marradi? Ask them here!
Explore nearby towns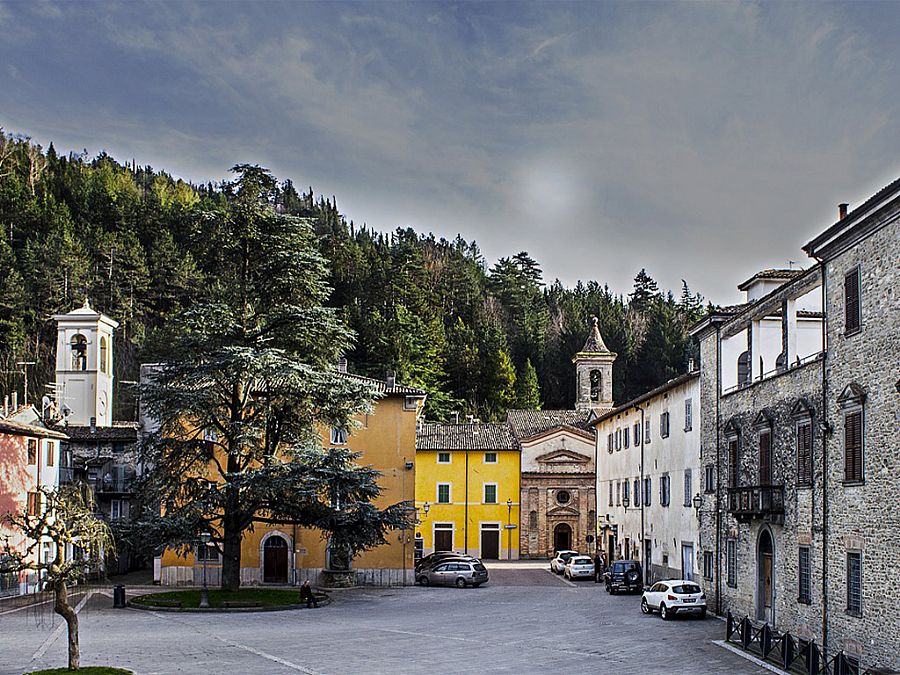 Straddling the Tuscany border but sitting in Emilia-Romagna, the quaint town of Tredozio offers old world allure with outdoors fun.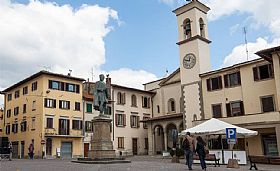 Vicchio is a pleasant village just 25 kilometers northeast of Florence.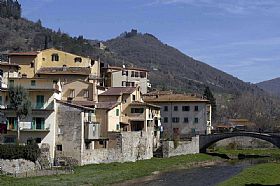 Dicomano enjoys a pretty setting among the undisturbed hills northwest of Florence.