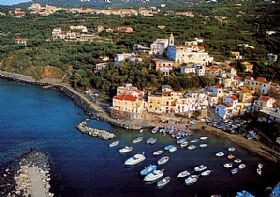 Marina della Lobra is a small port and historic seafaring village belonging to the municipality of Massa Lubrense. Between the XVI and the XVII century, when Massa Lubrense was at the full blast of its commercial power, Marina della Lobra was a simple pier. A very intense traffic of feluccas between Massa and Naples named "Porta di Massa": one of the quays and the only way leading to Mezzocannone.
The port is now open on the north-eastern side, and its entrance is delimited from Capo Corbo to the opposite by a small breakwater. All around this spectacular water mirror you will find many rocks, where you will easily recognize 'a Preta ummeda (clammy stone) because it is bit bigger than the others, and stays clammy even when uncovered because of the low water.
Another famous natural rock is 'O trebbete: on the sea side, at foreshore level, it has a small platform covered by soft seaweeds. Here, when the sea is still, you could even land and haul your boat. This part has probably been tampered with by men, and it maybe is the final part of a wharf built by the Ancient Romans on this rock.
Marina della Lobra is surrounded by tree-lined roads and unusual boulevard with centenary olive trees. This village used to be summer residence of many patricians of the Ancient Rome: the popular Marco Vipsanio Agrippa's son, right-hand man and son in law of Emperor Augusto, built his villa in this wonderful peace of paradise, and here used to entertain his guests with water games.
The most important monument is the church dedicated to Madonna della Lobra, which dated back to the XVI century and has kept intact throughout the ages a lovely Madonna's picture. This picture used to captivate faith and attention of all the small seafaring villages nearby, whose inhabitants, sailors and and fishermen, offered money and prayers to Madonna della Lobra hoping to come back safe and sound, and with plentiful fishing from their trips. This church is definitely one of the most noteworthy on the Peninsula.
Festivities:
Festa dell'Assunta alla Lobra – every 15th of August
Festa della Canoa in Mare – a suggestive canoeing competition from the 2nd to 4th of July
Been there? Done that? Share your experience and tips!
Haven't visited yet? Have questions about Marina della Lobra? Ask them here!
Explore nearby towns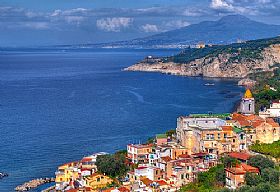 Massa Lubrense is popularly known as the legendary Land of Sirens (from which it derives the toponym of "Sirenusion").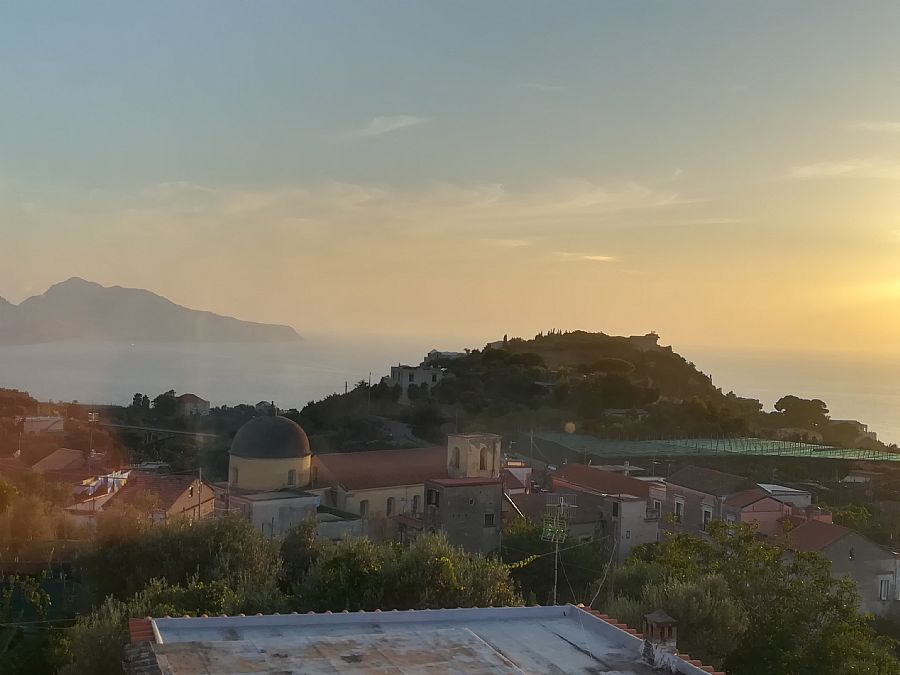 A lovely hamlet that is part of Massa Lubrense, the frazione of Annunziata is a characteristic borgo.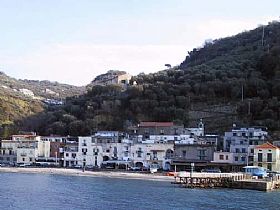 Marina di Puolo, is a delightful small fishing village with a population of about 150 people, tucked in a cove.