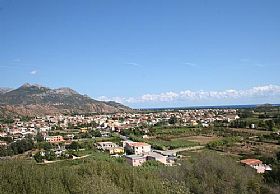 Located in the middle of Sardinia's east coast, the town of Lotzorai sits just a mile in from the sea at the base of the mountains. Resting between the Pramaera and Girasole Rivers, the area is protected by the moutains of Gennargentu National Park, shielding it from high winds and extreme weather, blocking storm clouds and providing the zone with an almost ideal climate that is mild throughout the winter and hot in summer.
Prehistoric habitations have been found scattered around the countryside, including Nuraghe and Pre-Nuraghic primitive necropoli along with granite dolmens. Archeological sites are found all over the zone, including Nuraghe dwellings in the woods of Su Padentinu.
Rocky crags attract climbers, the hills are popular with cyclists, and trails throughout the foothills and mountains are great for hiking enthusiasts, providing inland outdoors fun. At the coast, long sandy beaches are ideal for sunning and swimming, and are backed by woods for a natural setting. Water is clear and inviting. The Isola of Ogliastro is a group of three rocky outcroppings just off the shore (called faraglioni in other parts of Italy), which are pretty backdrops for the day at the beach. The rocks are frequented by seagulls, while near the coast is a wetlands habitat for other birds. The only "inhabitant" of the Isola of Ogliastro is a statue of the Madonna, which is taken on a boat-based procession every August.
Don't miss the ruins of the Castle of Medusa on a hill at the edge of town, built atop the remains of an ancient Punic temple. The romantic remains of the ancient church of Sant'Elena are worth a visit, as well. In town you'll find shops and restaurants for daily needs. The countryside is loaded with fruit and citrus orchards, olive groves, and vineyards. Cheese is a popular product from here, Sardinian pecorino is famous throughout Italy.
Been there? Done that? Share your experience and tips!
Haven't visited yet? Have questions about Lotzorai? Ask them here!
Explore nearby towns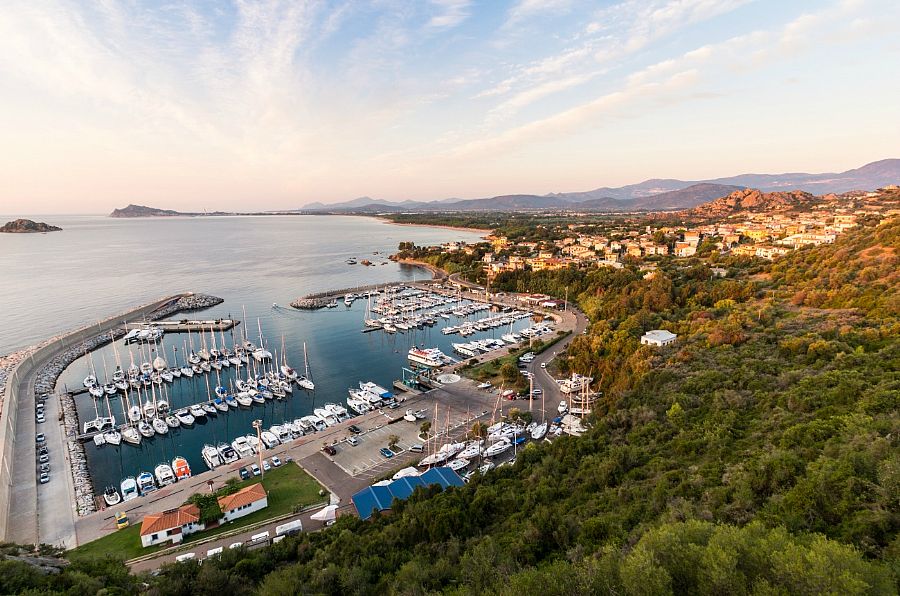 Santa Maria Navarrese staggers along the low hill to the sea, culminating in a pretty port on the coast of Baunei, acclaimed as one of the most stunning coasts of Sardinia.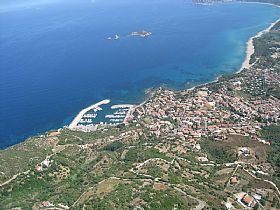 Red rocky hills of boulders and scrub give way to green forests with the cobalt sea below.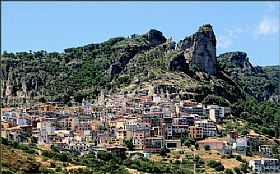 Characteristic craggy peaks provide a distinct background to the town of Ulassai in Sardinia.