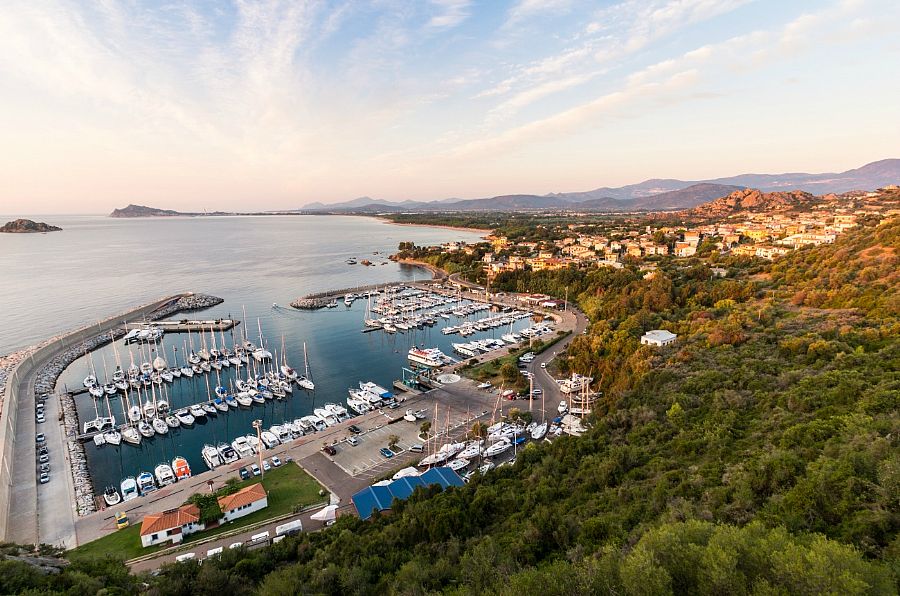 Santa Maria Navarrese staggers along the low hill to the sea, culminating in a pretty port on the coast of Baunei, acclaimed as one of the most stunning coasts of Sardinia. It is a frazione of Baunei, meaning it is administratively part of that city, but Santa Maria Navarrese does bear a mention and visit in its own right.
Legend holds that the town was named by a Spanish princess who arrived from Navarra Spain. She ran away with her beloved when her father refused his consent of marriage. The couple were tossed in a terrible tempest and found shelter in the protected bay. In gratitude for safe landing and survival, the princess named the place in honor of the Virgin Mary and added her hometown name. It is said she had the church built in thanks and devotion to the Madonna. The church is just a few meters from the sea and the "spiaggia centrale" beach. The coastal watch tower is dubbed Torre Spagnola, a circular structure right at the water, built in the 1500s during the Spanish rule and rebuilt in the 1700s.
All around is the macchia Mediterranean brush with pines and junipers falcons and eagles soar overhead while sea gulls bob and dive in the water. Thousand-year old olive trees are living sculptural masterpieces.
The town is a summer holiday resort for those looking for a relaxing place away from the hoards and the glitz. The intense colors meld - verdant green, brilliant blue, intense white clouds, low-key earth-colored buildings with splashes of color from trim and flowers. Enjoy the central piazza, the glittery golf, and clear water and mix of beaches. The marina provides a pretty backdrop as well as boat excursions and rentals for exploring the spectacular coastline and coves. Some spectacular beaches include Spiaggia Centrale, San Giovanni Beach, and Tancau Beach. Enjoy some fresh seafood on the waterfront, stroll around the marina, and breathe in that herb-scented sea air!
Been there? Done that? Share your experience and tips!
Haven't visited yet? Have questions about Santa Maria Navarrese? Ask them here!
Explore nearby towns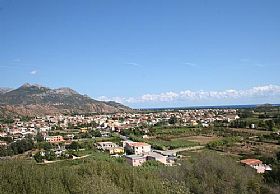 Located in the middle of Sardinia's east coast, the town of Lotzorai sits just a mile in from the sea at the base of the mountains.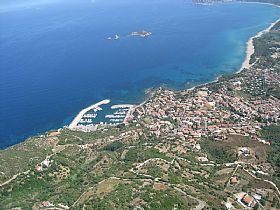 Red rocky hills of boulders and scrub give way to green forests with the cobalt sea below.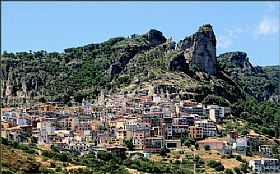 Characteristic craggy peaks provide a distinct background to the town of Ulassai in Sardinia.