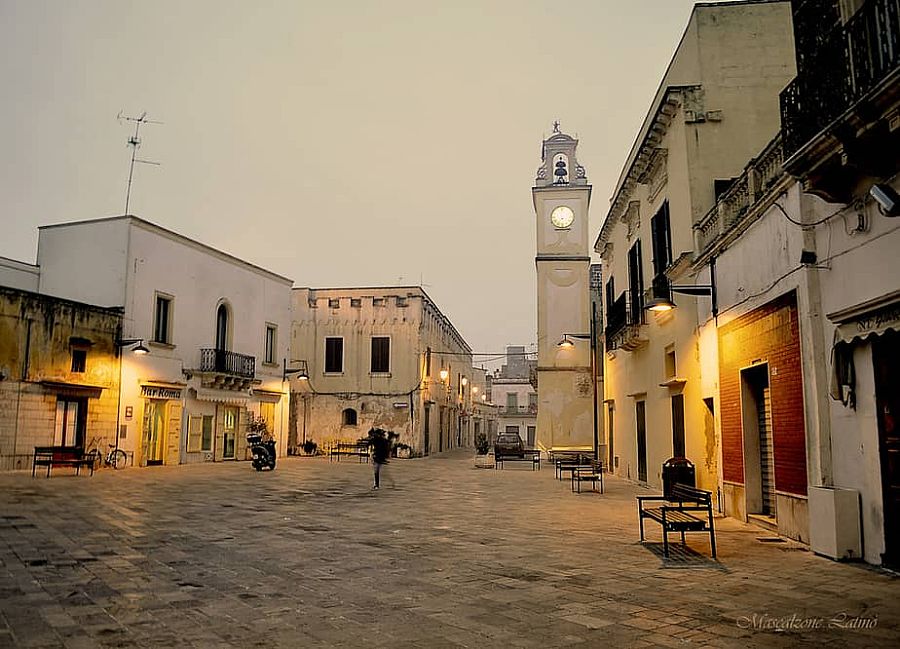 In the fertile plains of Puglia's Salento, Leverano sits amidst vines and olive trees, ten kilometers from the Ionian Sea. A land of olive groves, some of the trees are hundreds of years old; grape vines produce strong sun-infused wines; and flower farming for ornamental bouquets and plants are grown here. All around the countryside are masserias, historical fortified farms with walled housing, not unlike the Spanish hacienda.
The Torre Federiciana is perhaps the most distinct monument here, rising 28 meters ( feet). Ordered by Frederick II (Holy Roman Emperor) in 1220, it was designated a national monument in 1870. It was an important defense between the ports of Otranto and Gallipoli.
Leverano in fiore (Leverano in flowers) is an annual event that decks out the town in floral bouquets and arrangements all over the streets. It is a beautiful and fragrant contest that brings people and contestants from all the world.
Santa Maria delle Grazie is a church and convent from the 1500s in late Romanesque style with Baroque touches. It has a beautiful cloister, and is used for musical and cultural events.
Santissima Annunziata dates to 1603 and was restored in 1747. It bears Renaissance and Baroque styles but is less adorned than most in Puglia, which loves its Baroque! It has three portals and two domes.
Wander the narrow lanes of the old town, which bear similarities to places in Morocco and Greece. Look for the very low arch in Via Greci, and the tight web around Via San Cosimo, that includes Vico degli Ebrei, indicating there had been a Jewish district (in Italy, historically called a ghetto) here. It is a fascinating place to wander and take in the details.
Be sure to try the area's dishes - especially cicoria e fave (pureed fava beans served with cooked chicory greens), the orecchiette pasta, and pittule, fried dough fritters. The area's wine is Leverano DOC, in white, rose or red, so sample some of that, too.
Been there? Done that? Share your experience and tips!
Haven't visited yet? Have questions about Leverano? Ask them here!
Explore nearby towns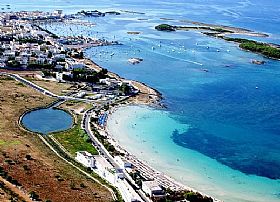 Porto Cesareo sits on a prestigious part of the Ionian coast, enjoying a long stretch of beach and sparkling clean seas.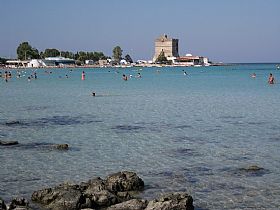 Sant'Isidoro is a seaside resort in Puglia's sun-drenched Salento area.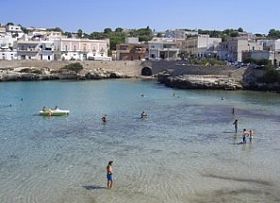 Nardo's ancient roots are overshadowed by the boisterous Baroque.