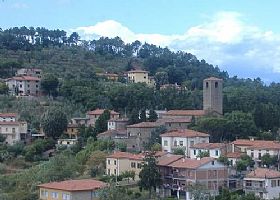 The charming village of Lamporecchio, located nearby the splendid naturalistic complex of Montalbano, offers the perfect balance between nature and culture. You'll be able to combine great walks inside Montalbano with some visits to the local monuments, such as St Baronto Abbey (VII century AC) and the neoclassical Church of St Stefano.
The territory belonging to the current commune (from Montalbano to the marsh of Feucecchio) is been inhabited from the Roman Age. In the High Middle Ages the village was renowned for the passage of St Baronto and the subsequent birth of monasticism, and was mentioned after the year 1000 as feud of Pistoia's episcopate.
From 1244, Pistoia got entrusted with the jurisdiction of Lamporecchio. This fact was suddenly followed by years of violent disputes among Lucca, Pistoia and Florence in order to achieve the control of the town. Florence finally occupied Lamporecchio in 1531, a few years before the birth of the Grand Duchy of Tuscany. Lamporecchio had to wait for long to obtain the long-desired autonomy. Its definite territorial conformation has been sanctioned only in 1897.
Until the middle 50's Lamporecchio preserved on the whole its rural origins, a part from some lovely workshops particularly flourishing into the footwear and food (with the production of the delicious typical "brigidini") sectors. A few decades ago Lamporecchio boasted the long lovely tradition of "making" dried flowers for ornamental compositions.
You'll find a good production of straw hats and stunning embroidery works: an ancient tradition still alive in places like San Baronto, Porciano, Papiano and so on...
As witness of this renowned activity, there's a special type of stitch known as "punto di Lamporecchio", born in the famous sewing school instituted by Laura Merrick. :-)
Once there do not miss a precious taste of high quality olive oil!
Been there? Done that? Share your experience and tips!
Haven't visited yet? Have questions about Lamporecchio? Ask them here!
Explore nearby towns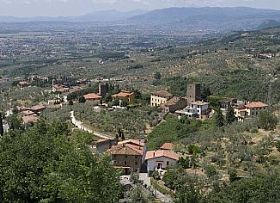 The village of Porciano belongs to the municipality of Lamporecchio, in the province of Pistoia.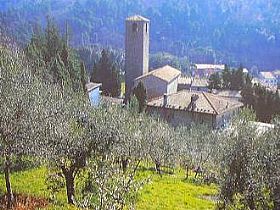 San Baronto, cosy lovely tourist resort where you will fully enjoy a relaxing vacation dedicated to tranquillity and total rest, far away from traffic, smog and noise.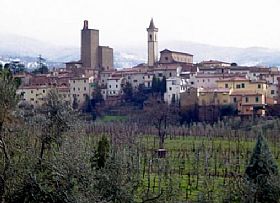 Vinci might have remained a sleepy, hidden Tuscan town if it hadn't been for the birth of a famous son.