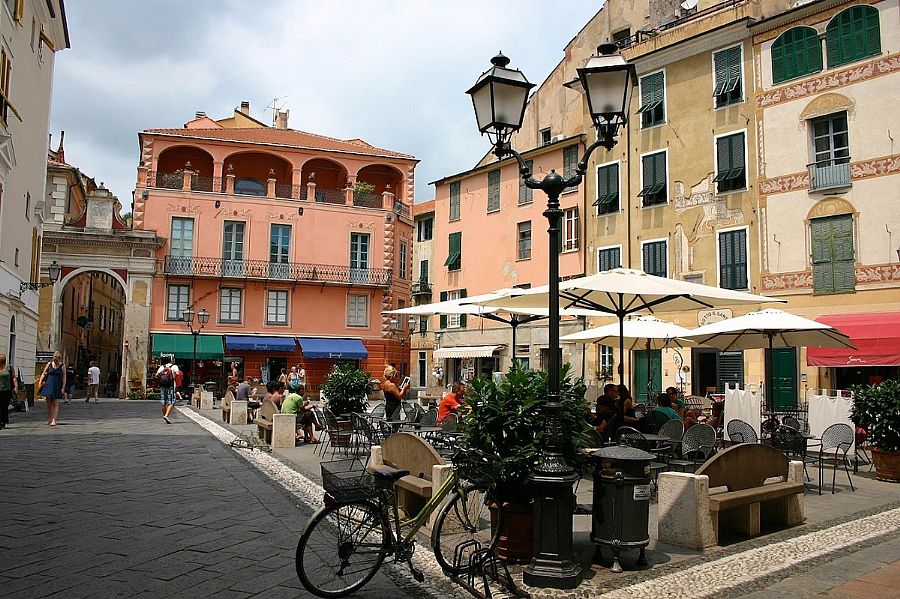 A pastel town that is among the prettiest in Liguria, Finalborgo enjoys a charming atmosphere just minutes from the coast. It is part of the municipality of Finale Ligure. Set inland for protection from Saracen raids, the town started out as a borgo, a feudal hamlet that was part of the Savona territory held by the del Carretto family. Located on a hill, it was protected by the Aquila and Pora streams that provided a natural moat, along with protective walls built around the hamelt. It was under Spain in the 17th century, the Republic of Genova until 1797, and then the Ligure Republic until Napoleon's reign. It then became part of the Kingdom of Sardegna until the unification of Italy joined everything as the Repubblica d'Italia in 1861. The castle still stands as a dominating feature above the town.
Around town, you'll want to enjoy gathering in Piazza Garibaldi and watching the people. The Basilica of San Biagio has a severe facade and a brilliant baroque interior with some sweet artwork inside. The convent complex of Santa Caterina was built in 1359 and has a beautiful Renaissance cloisture and stunning frescoes. It now houses the civic museum, while the convent's church is now an auditorium. The museum traces thousands of years of history with displays and archeological artifacts.
The Teatro Aycardi was built in 1806 and was home to the town's philharmonic orchestra, founded in 1826. Today, you can tour the theater but it is not used for concerts.
Don't miss the palaces around Piazza Garibaldi, the pretty streets where artisan shops are tucked away, creating ceramics, trompe l'oeil, sculptures and more. Of course, there are plenty of cafes and shops and restaurants around.
The old gateways through the town walls are intact - Porta Reale, or the royal gate, from the 1600s, and the Porta Testa, with its clock above the archway.
Been there? Done that? Share your experience and tips!
Haven't visited yet? Have questions about Finalborgo? Ask them here!
Explore nearby towns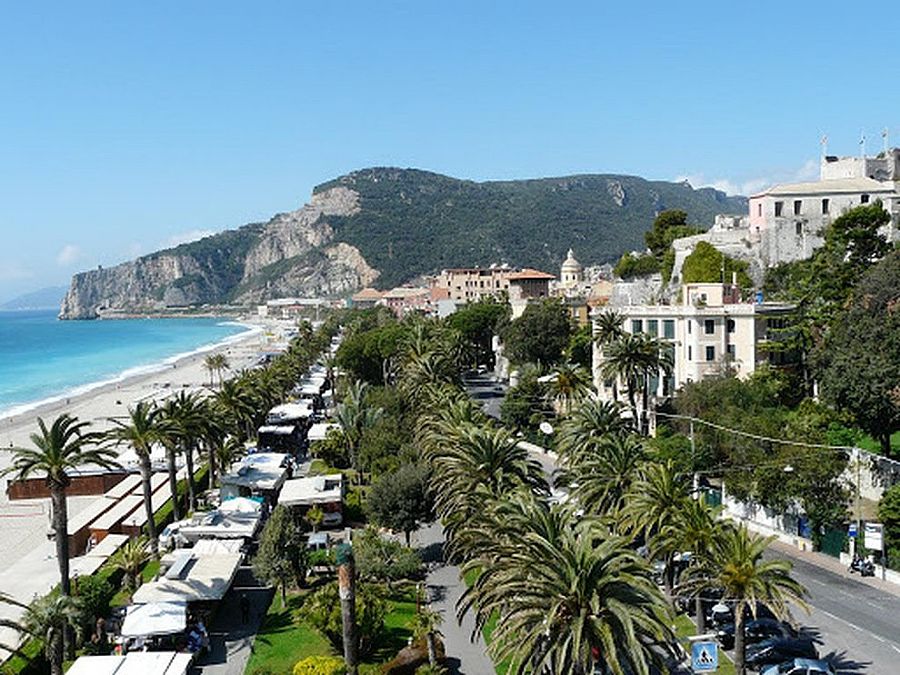 Along the Ligurian Riviera, Finale Ligure isn't just a town, it's a collection of hamlets that skirt the coast and climb the hill.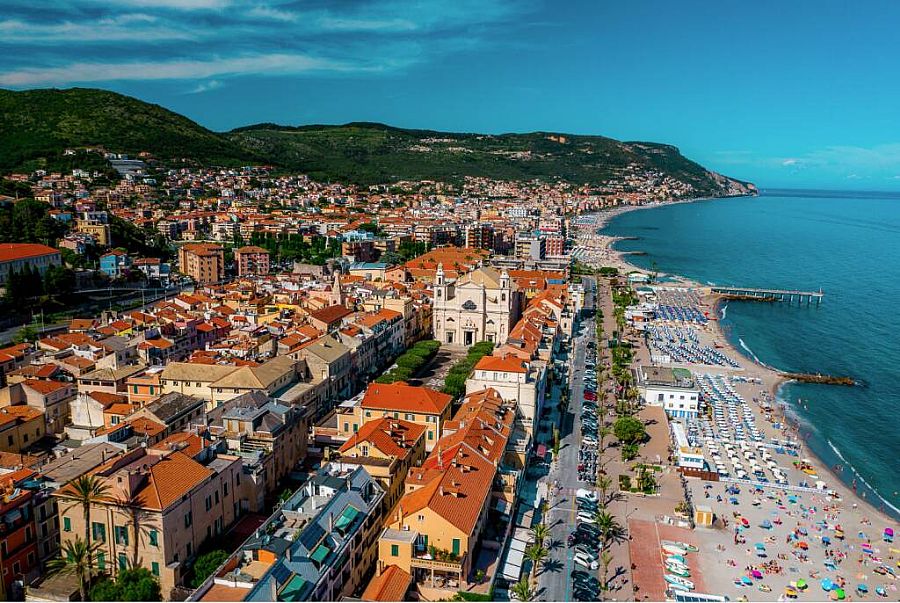 Between the cities of Genova and San Remo, Pietra Ligure sits on the Italian Riviera, its old fishing town melding nicely with modern beach resort.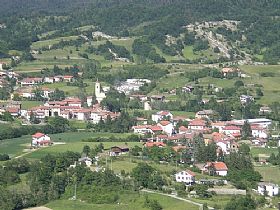 Sitting in a pretty valley right where Liguria meets Piedmont, this pastoral village is almost idyllic.