Figline e Incisa Valdarno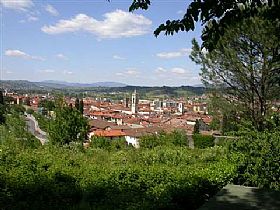 Let yourself be rocked by the natural beauty of Figline e Incisa Valdarno, two enchanting villages next to each other that rest at the foot of Mount Chianti, near Florence. Once two separate towns, they banded together into one. This charming town, situated at 126 metres above the sea level, boasts the presence of ancient fossils dated at the Pleistocene Era. During the stone age, the area of Valdarno was already populated, as displayed in the extremely rich collection of tools and flints found nearby Soffena, San Giovenale, Cascia and Cancelli.
But it's not all ancient history here. Figline e Incisa Valdarno's history as a settlement starts around the year 1008; there is a document that attests the existence of the stronghold of "Fegghine", belonging to the rich feudal family of Uberti. One hundred years later, some locals founded the "forum" of Figline, a commercial outpost taking advantage of the proximity of the Arno River, where people built houses and warehouses. After the destruction of Fiesole at the hand of Florence, Figline increased more and more in strategic and economic importance. The town grew with the pro-imperial Ghibellines, during the long contested fighting among free Tuscan communes, and for that reason it was burned to the ground by the Florentines in 1250. Between 1353 and 1375, Figline was fortified and became the ideal hideout for refugees coming from the ancient feudal castles barricaded and pulled down by Florence.
In 1800, Napoleon founded the Kingdom of Etruria in Tuscany and chose Figline as seat of "Accademia Valdarnese del Poggio" a center of naturalism collecting and exhibiting many fossils collections uncoveredin the area of Valdarno. In that period the village was even frequented by Georges Cuvier, one of the founders of paleontology. The fossils have been later moved to Montevarchi, whose museum still preserves them.
There is a railway station in Incisa. Figline has pastel buildings, pretty brick lanes, an an old world appeal.
Figline e Incisa Valdarno is a small town but still offers a lovely atmosphere and an appreciable range of nice tourist attractions, like:
Piazza Marsilio Ficino elegant, surrounded by porticoes, a typical example of a Market square;
Serristori Hospital, the villa of St Cerbone, with an ancient pharmacy where Majolica vases dated at XVI-XIX centuries are preserved;
The Church of St Francesco, built in 1229 and renewed in 1300, preceded by a portico which leads to the convent. Inside you will find a notable fresco named Madonna col Bambino, painted by Ghiberti;
The Collegiate of St Maria, founded in 1257, throughout the centuries has undergone several transformations, the last in 1933: there is a unique nave that preserves precious works of art of the past, which have been marvellously kept as well as the other masterpieces, that you can admire in the Collegiate Museum.
Ponte di Annibale, an ancient stone bridge near Bruscheto, said to have been crossed by Hannibal and his troops during the Punic Wars, though it was probably built in the 1200s (so young!) but may have been a Roman era bridge. Judge for yourself.
Events in Figline e Incisa Valdarno
16/17 June "Palio di Primavera": a celebration of medieval folklore and traditions. During this happening the four local quarters – contrade - challenge themselves, dressed in clothing characteristic of the Middle Ages, in order to win the annual Palio. Moreover, another unmissable show taking place on the Palio's day is the one where flag-wavers perform in the old town centre.
22 June "Figline in musica", with pop, jazz, soul music concerts.
Been there? Done that? Share your experience and tips!
Haven't visited yet? Have questions about Figline e Incisa Valdarno? Ask them here!
Explore nearby towns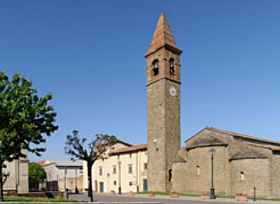 The City of Pian di Scò covers about 18 square kilometers on the slopes of Mount Pratomagno about 40 km from Arezzo and Florence.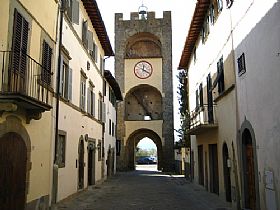 A town so charming it has been named "one of the most beautiful villages in Italy" (i borghi piu' belli d'Italia designation).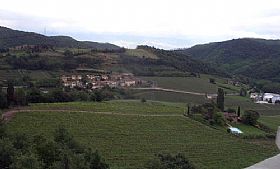 Dudda is a small country hamlet in the Chianti countryside.