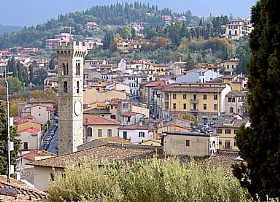 A gorgeous setting, a pretty town, and some lovely artwork are reasons to visit Fiesole. Located just 20 minutes' bus ride from Florence, it is often overshadowed by the city it overlooks. But Fiesole is an historic and charming town in its own right. To reach it, you pass elegant villas and manicured gardens, testifying that this has long been a prestigious place for a country getaway for wealthy Florentines. The Medici family built an opulent villa and Villa Ventaglio, with its beautiful building, woods, gardens and little lake, is a magical spot. It's easy to see why lots of film have scenes shot from or in Fiesole.
Fiesole was an important Etruscan center from the 9th century BC, and became a strategic vantage point for the Romans from the 2nd century BC, who profited from the lofty position that overlooked the surrounding valley and country below. Today, that overlook provides a stunning view of the city of Florence and is especially romantic at sunset. There are lots of cafes and restaurants, so you can come for an intimate dinner with a view to cap off your time in Firenze. But be sure to visit the Etruscan-Roman Archeology Area, to see the Etruscan walls and the Roman baths and theater while you're here.
The town has classic Tuscan architecture with a pleasing mix of stone and stucco among its cobbled streets. The Monastery of San Francesco at the crest of the hill provides the best views, while the church of San Domenico is worth a stop, as it was the home of Fra Angelico and contains several of his paintings. The Cathedral of San Romolo has a majestic interior with arcaded columns and a frescoed dome, along with a lovely triptych by Bicci di Lorenzo. The Bandini Museum has a nice collection of artwork that includes some Della Robbia ceramics; included in the same ticket price is the Civic Museum where you'll find the artifacts from the archeological excavations.
Been there? Done that? Share your experience and tips!
Haven't visited yet? Have questions about Fiesole? Ask them here!
Explore nearby towns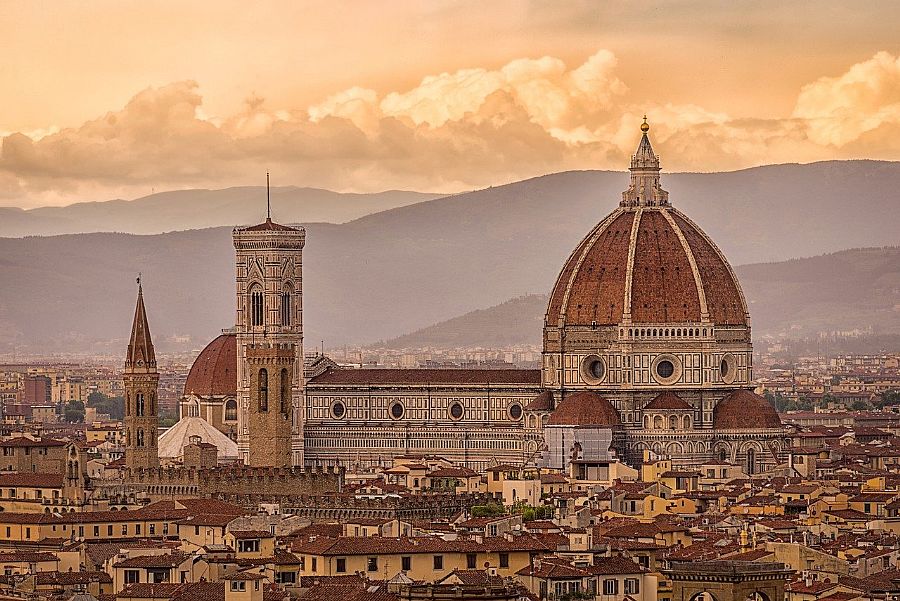 Florence is the cradle of Renaissance splendor and keeper of an artistic heritage unrivaled in the world.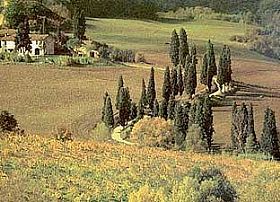 Set in the Florentine hills, Bagno a Ripoli overlooks the Arno Valley and the rolling hills of Tuscany.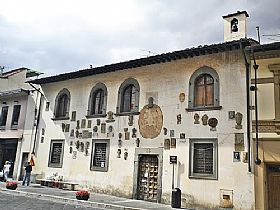 Sitting between Florence and Prato is the ancient city of Sesto Fiorentino.