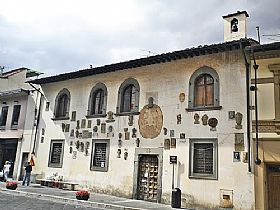 Sitting between Florence and Prato is the ancient city of Sesto Fiorentino. It was an established Etruscan settlement in the 7th century BC before being taken over by the Romans, who gave it the name Sextus (sixth). It sat on the ancient road, Via Cassia, and was in a strategic position. It was frequently caught in the crossfire during strife between Florence and her enemies.
It flourished under the Florentine Republic, especially once they drained the lowlands for cultivation during the Renaissance era. The town became a center of porcelain manufacturing in the 1700s, which is still an active trade there today. In fact, it is the largest manufacturer of porcelain in Italy. There are more than 100 pottery studios and a school dedicated to the art.
The Pieve di San Martino, a Romanesque church dates from the 11th century and has frescoes and mosaics worth seeing. The Palazzo Pretorio was built in 1477 as the seat of government. Its facade is still adorned with the crests of the rulers and magistrates of old. All around town and the surrounding countryside are opulent villas with their formal gardens, such as Villa Corsi Salviati, Villa Ginori a Doccia, and Villa Paolina with its suspended passageway, to name just a few.
Outside town are the necropolis and tombs of the Etruscan tribes that lived here and left their formal burial grounds intact. There are hiking trails in the hills, and shops, cafes and restaurants in town to keep you occupied. Sesto is a lively town with piazzas teeming with people and a sense of civic pride.
Been there? Done that? Share your experience and tips!
Haven't visited yet? Have questions about Sesto Fiorentino? Ask them here!
Explore nearby towns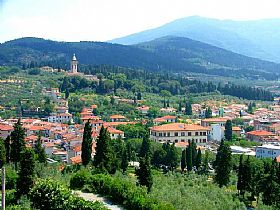 Near Prato west of Florence is the town of Calenzano.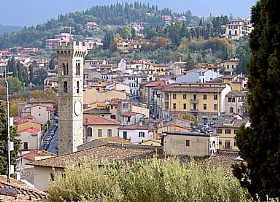 A gorgeous setting, a pretty town, and some lovely artwork are reasons to visit Fiesole.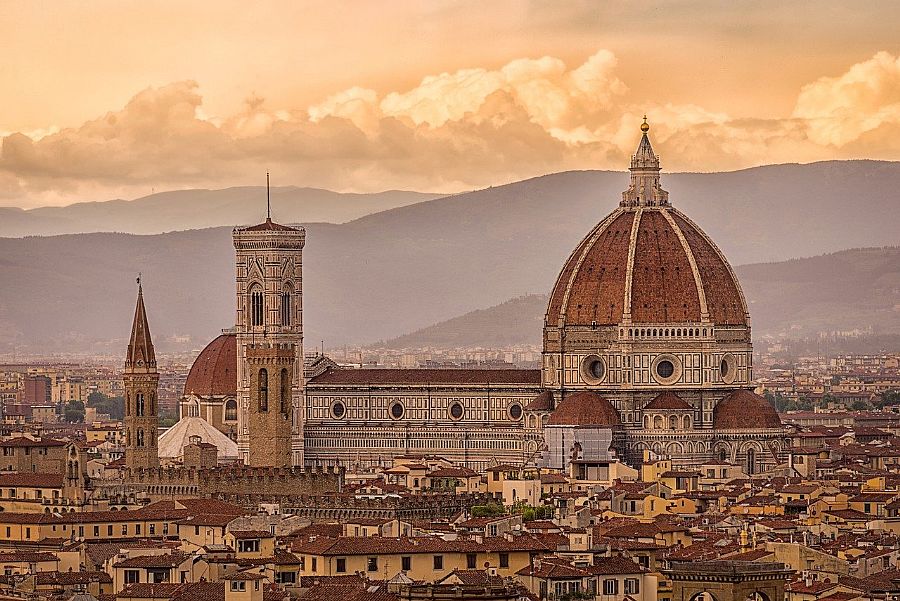 Florence is the cradle of Renaissance splendor and keeper of an artistic heritage unrivaled in the world.