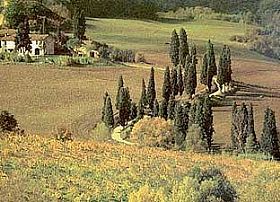 Set in the Florentine hills, Bagno a Ripoli overlooks the Arno Valley and the rolling hills of Tuscany. The postcard-perfect landscape takes in the luminous folds and summits, olive groves, abundant vineyards and cypress-lined roads. Castles are sprinkled around the area like medieval jewels.
The town itself is charming with architecture from the Middle Ages and the Renaissance periods. Some of the noteworthy sights include the Pieve di San Pietro, an 8th century church whose simple stone structure hides interesting frescoes. The Pieve di San Donnino, also from the 8th century, is a wide Romanesque church overlooking the Arno River valley. The interesting Oratorio di Santa Caterina dates to the 1350s and was the private chapel of the noble Alberti family. There is a riot of frescoes inside painted by three Tuscan masters. The historic Spedale del Bigallo was once a hospital serving pilgrims that passed through, but now is home to special events and opulent ceremonies. The grounds are lovely.
Castles still stand guard over the surrounding hills, which are picturesque and mysterious stone structures, worth a closer look and photo op. The Medici family's Villa Lappeggi sits in a manicured park in the village of Lappeggi. Tour the gardens and mansion of the Villa Mondeggi, with art and luxurious household items, along with formal gardens filled with fountains and pathways. Visit some of the nearby wineries and olive mills to sample the region's vintages and oil.
While Bagno a Ripoli is small, there is a surprisingly good number of restaurants, cafes and coffee houses to enjoy here. The views are stupendous. Grocery stores and other little shops are found here as well. There are also country inns scattered about where regional fare is served using local produce. Bagno a Ripoli is tranquil but is convenient to the motorway and located just minutes from the splendors of Florence. In a short time you can see the fascinating cities of Siena, Arezzo, and the Chianti hills. Lake Trasimeno, the Mediterranean Coast and the vibrant city of Bologna are reachable, as well.
Every Pentecost the town puts on a festival to re-enact the Comunal Guards, the conscripted youths under the antique Ripoli League who served the city's defenses. More than 200 people in accurate period costumes parade through the streets accompanied by trumpeters,drummer and flag-throwers, bearing the banners of their four contrade (districts). The festivities culminate in a jousting match on horseback. Definitely worth seeing!
Been there? Done that? Share your experience and tips!
Haven't visited yet? Have questions about Bagno a Ripoli? Ask them here!
Explore nearby towns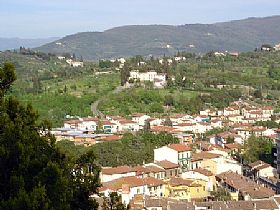 Grassina, also known as Tegolaia, is a charming village close to Florence and Bagno a Ripoli, internationally known for an evocative historical Christmas parade.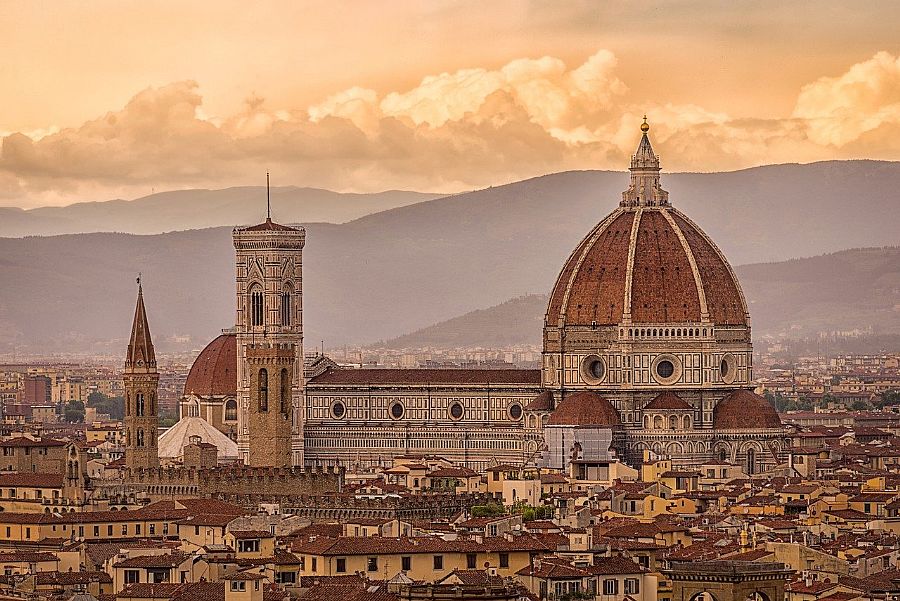 Florence is the cradle of Renaissance splendor and keeper of an artistic heritage unrivaled in the world.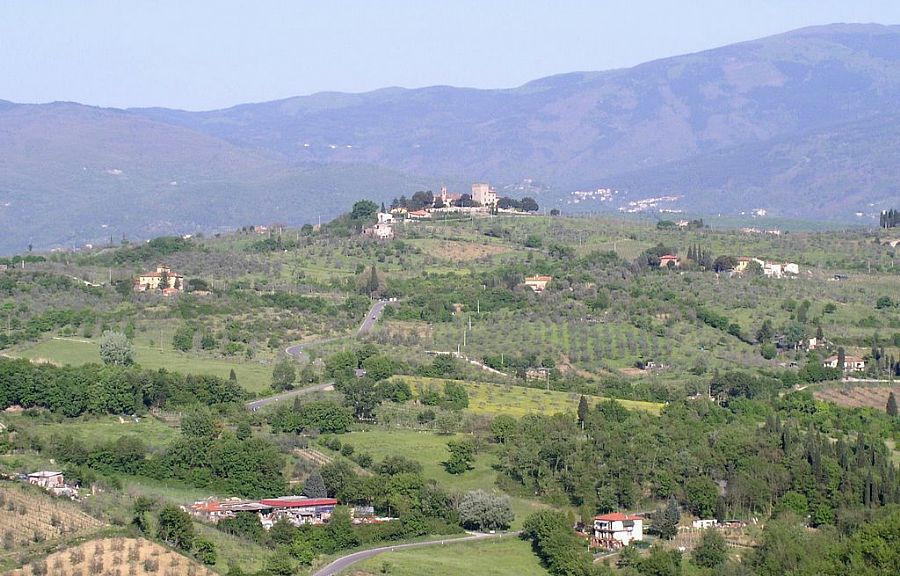 The village of San Donato in Collina is, as its name implies, in the Tuscan hills.