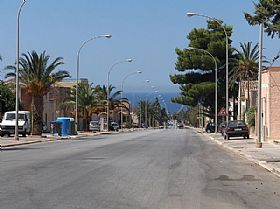 One of Sicily's most beautiful seaside spots is the bay where little Casteluzzo lies. Tucked between the promontory of San Vito lo Capo and the point where a nature reserve spreads over the landscape, it is a long arc of undeveloped coastline. Here you'll find quiet beaches, free from the kitsch and crowds. There is nothing to spoil the views and the sun-soaked coastline is ideal for tanning and swimming in cobalt blue water.
The village is part of the municipality of San Vito lo Capo and is just minutes from the hamlet of Macari. From the point where the Riserva Naturale di Monte Cofano begins all the way to the promontory where San Vito is, you'll find complete countryside right to the water's edge. Enjoy the best of country ambiance and gorgeous coast. The towns have services, with shops and restaurants, but just enough to keep you supplied; the focus is on nature. The landscape outside the villages is almost Old West looking, while Castelluzzo itself could be a frontier town with its low buildings lined up along the main street.
Take a day trip inland to the ancient Greek city of Segesta, its splendid remains give you an idea of the Hellenic colonial life on Sicily, built by descendents of the Trojans. The medieval center of Erice is a good outing, too, with its Old World atmosphere, dramatic remains of a church perched on a rock, hilltop castle, and interesting lanes to wander. Trapani is nearby, too.
Castelluzzo is located about half-way between Palermo and Marsala, so those cities can be seen as a day trip, while being able to retreat to your quiet cove for a relaxing night's sleep!
Been there? Done that? Share your experience and tips!
Haven't visited yet? Have questions about Castelluzzo? Ask them here!
Explore nearby towns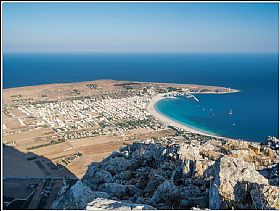 Built on a cape on Sicily's north coast, San Vito Lo Capo is a renowned summer destination.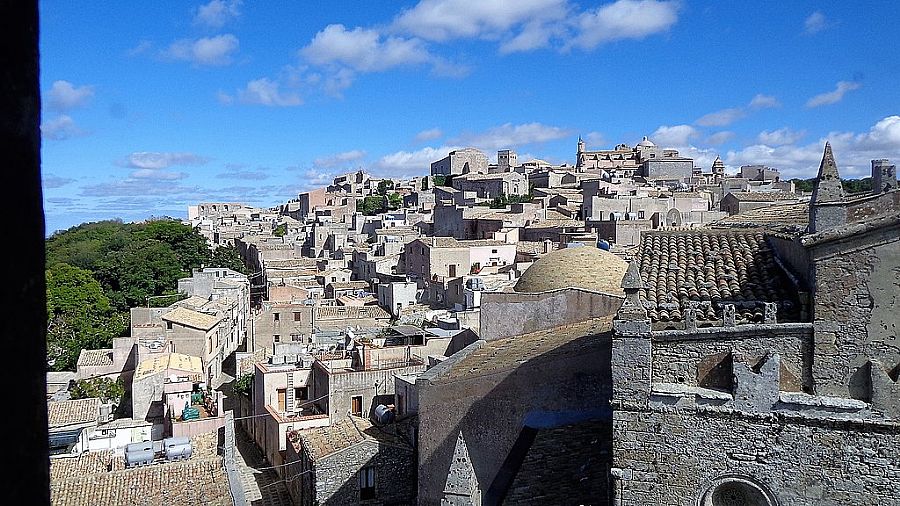 In northwest Sicily, the pretty city of Erice sits inland on a hill near Trapani, looking at the sea with Monte San Giuliano looming above it, and seems suspended between the two.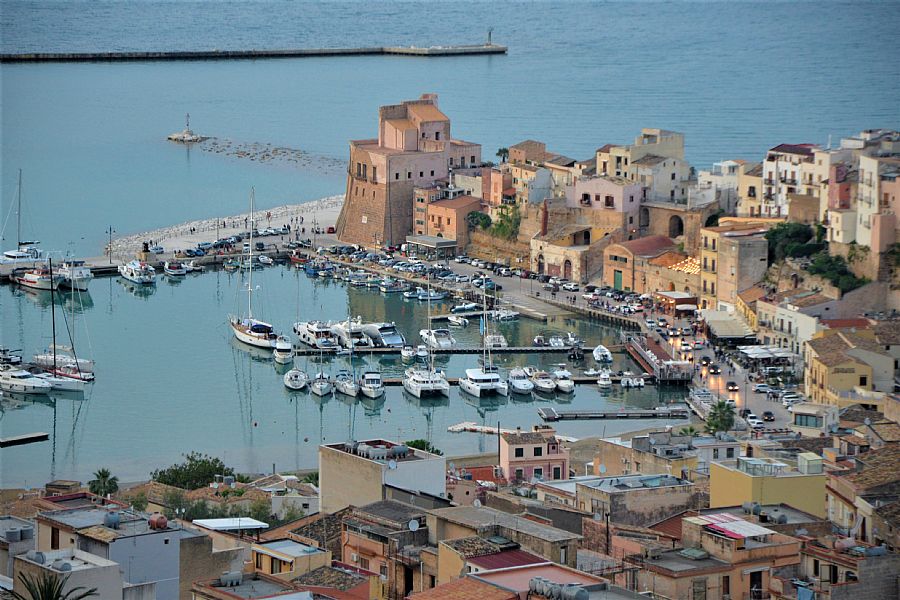 A places so beautiful it's been named among Italy's prettiest towns, Castellammare del Golfo does have a castle on the glittering gulf.