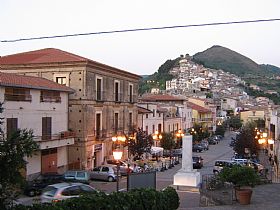 On the Calabrian coast known as the Riviera of the Cedars, Bonifati is both a seaside resort and a medieval hill town. It was founded by refugees from the ancient city of Elea up the coast. A protective castle was built in the 12th century by the Normans but was turned into a vast feudal territory by King Charles I of the Kingdom of Naples for loyal warriors who helped him gain the lands of the south. It remained an agricultural domain until tourism began to trickle into Calabria at the turn of the 20th century. Now, the gorgeous coast attracts sun-seekers, mainly from Italy but also from northern Europe and is just being discovered by North Americans. The seas are clean and the beaches mostly uncrowded.
The town of Bonifati rests on a ridge in the rugged hills. It spreads along the crest with beautiful views of the surrounding mountains that extend to the sea below. There are some palazzi and churches, but it is primarily a country town with Old World atmosphere and friendly residents. The frazione (outlying village under the civic administration) of Cittadella di Capo is part of the town's territory. Cittadella is the seaside resort with long sandy beaches interrupted occasionally by small rocky promontories that lend allure and protection from the waves. There are some little breakwaters along the coast that provide tidal pools, too. Several stone-built Saracen watch towers still dot the shoreline.
The biggest event of the year is held the third Sunday of August in honor of San Francesco di Paola, the patron saint of Calabria and of mariners. Summer's calendar also brings concerts and food festivals to the beach town and the inland hamlets.
Been there? Done that? Share your experience and tips!
Haven't visited yet? Have questions about Bonifati? Ask them here!
Explore nearby towns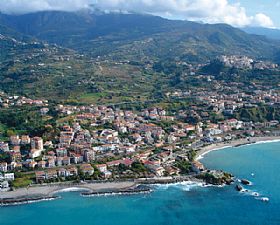 Located along Calabria's coast, Belvedere Marittimo does have a beautiful view, as its name implies.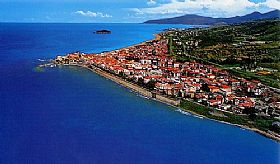 On the Mediterranean coast of Calabria, Diamante sparkles like the gem it's named for.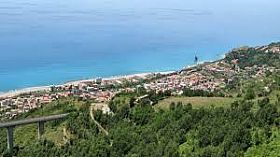 Overlooking the Mediterranean from its hilltop, Guardia Piemontese is aptly named as a "guard".