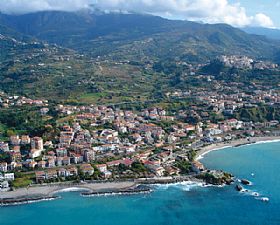 Located along Calabria's coast, Belvedere Marittimo does have a beautiful view, as its name implies. The historic center sits above the sea in a breezy and panoramic spot overlooking the coastline below. The medieval character of the town, which was established in the 9th and 10th centuries, is maintained and seen in the old gateways and meandering lanes. The city of 9000 enjoys one of the favored swimming spots on the Calabrian coast, where clear water and uncrowded beaches are the area's best kept secret, while tourists tend to flock to Diamante and Scalea to the north.
The old town of Belvedere Marittimo holds several monuments and churches, including the Cappuchin Convent which is dedicated to home-town saint San Daniele, who was born here and martyred in Morocco in 1227. The convent contains the mortal remains of St. Valentine inside the altar. Belvedere Marittimo celebrates the saint with a big festa, earning the town the name of "Citta dell'amore", bringing couples here to declare their love or celebrate their anniversaries every Valentine's Day. The convent's cloister is a lovely space of arcades enclosed within the building, with a water well in the middle.
The Castle with its heavy cyclindrical towers was originally built by the Normans in the 11th century but was redone by the Aragons in their preferred style in the 1490s, giving it the distinctive look their Spanish-influenced fortresses are known for. The Torre del Tirone is a 16th century Spanish water tower on the coast, in the modern town of Marina di Belvedere, which was originally a coastal defense structure, then used as a customs house to assess taxes and control the movement of goods in these waters. The "frazione" of Marina di Belvedere is part of Belvedere Marittimo's administration and was developed when the railroad was built in the late 1800s, giving birth to a seaside town. Here you'll find a modern town centered on the waterfront, with beaches backed by the bluff, the old town of Belvedere visible behind it on the hill.
The hills offer natural sculpture formations created by wind and erosion, with hiking trails and beautiful views.
Belvedere Marittimo is located about an hour from Cosenza.
Been there? Done that? Share your experience and tips!
Haven't visited yet? Have questions about Belvedere Marittimo? Ask them here!
Explore nearby towns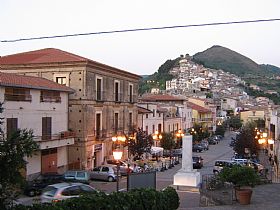 On the Calabrian coast known as the Riviera of the Cedars, Bonifati is both a seaside resort and a medieval hill town.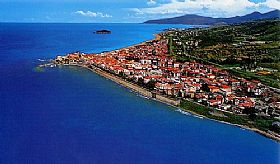 On the Mediterranean coast of Calabria, Diamante sparkles like the gem it's named for.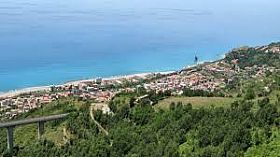 Overlooking the Mediterranean from its hilltop, Guardia Piemontese is aptly named as a "guard".