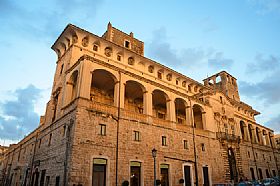 This small city south of Bari offers some unexpected charms and treasures. It is in the undulating countryside between Bari and Gioia del Colle, a nearly ideal location for seeing the best sights of northern Puglia. From here you're in reach of the beaches, the stunning towns of the Valle d'Itria, including Alberobello with its fascinating trulli, and pretty Polignano a Mare on a perch over the Adriatic Sea. To the north is the mystical castle of Frederick II, an eight-sided wonder called Castel del Monte, that was built by the man called il Stupor Mundi. Then there is Bari and its tangle of old streets, cathedral dedicated to St. Nicholas and waterfront castle. Don't leave out Altamura with its famous bread, and the "murgia" limestone plains, and you can see that it is a great home base!
The town had ancient roots but it was the Middle Ages that established it as a true community and center. The Acquaviva family had the territory under the Aragon dynasty and enriched the town with palaces, churches and vast agricultural development. The "fonti" in the name comes from the abundant underground aquifers that allowed the town to become can agricultural center. Palazzo de Mari incorporated the remains of the old Norman castle from the 12th century with Angevin towers and turned them into a residence for the family, complete with interior courtyard. The palazzo was purchased by the De Mari family of Genova in 1664 and renamed, and remained their feudal estate until 1806. The beautiful building is home to the town hall. Across the street is the landmark Torre dell'Orologio clock tower, connected to what was the Palazzo del Sedile, where the rulers and citizenry met for civic matters during the feudal period.
The Romanesque cathedral is dedicated to Sant'Eustachio and bears a beautiful rose window that has delicate carvings, along with distinctly Puglian adornments. The temple-like bandstand in the piazza is the only one in southern Italy made out of stone, used for concerts and special events. An unusual attraction is the municipal observatory, with a calendar of opportunities to star gaze and learn about the wonders of the heavens.
This area offers wonderful cuisine, a cornucopia of fresh produce, homemade salami and cheeses, and excellent wines. Of special note are the area's special products, which include red onions, black chickpeas, and primitivo wine, an ancient grape that has been grown here since the Greek era.
Been there? Done that? Share your experience and tips!
Haven't visited yet? Have questions about Acquaviva delle Fonti? Ask them here!
Explore nearby towns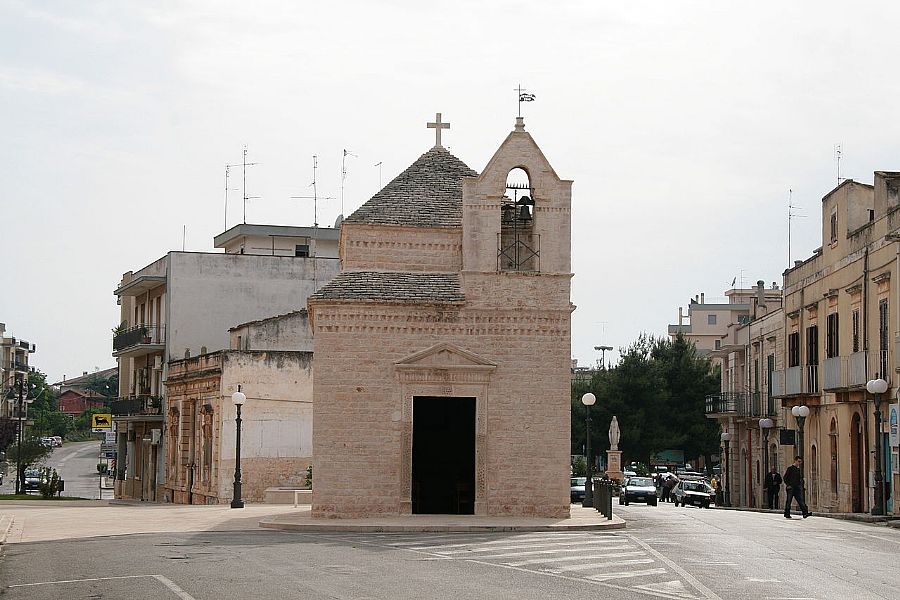 Turi sits where the Puglia limestone plain, called the Murgia, starts to give way to the Valle d'Itria.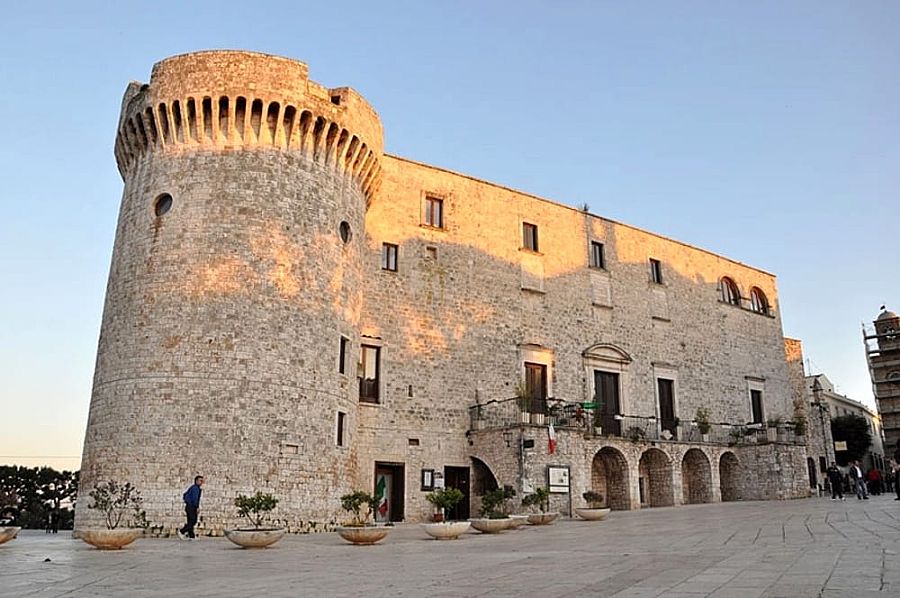 Located in the low hills known as the "murge," about 30 kilometers from Bari, the charming town of Conversano retains its Old World appeal.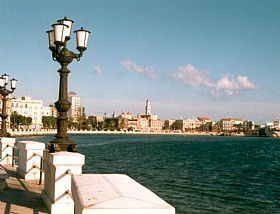 Bustling Bari is the south's seaport city and center of commerce.