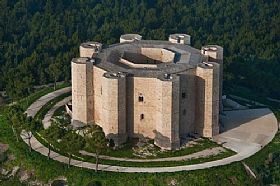 More than a mere defensive structure, the Castel del Monte was built to impress. The Holy Roman Emperor, Fredrick II, built the unusual and imposing castello on a low hill in the Puglian plains. The entire area was once heavily wooded and it was said that Frederick was an avid hunter and these were his favorite grounds. He sprinkled the areas of Puglia and Basilicata with castles, each one different; but Castel del Monte is by far the most eccentric of them all.
The citadel, which was completed in 1240, has a fascinating architectural plan, indicating that he wanted to demonstrate his interest in construction design. It is an octagonal structure with eight octagonal towers at each corner. There are eight rooms on each of the two floors. The mathematical design is interesting and attracts architectural students from around the world. The main entrance had classical Greco-Roman features as a monumental portal to approach the castle. These embellishments, along with the lack of a moat, chapel, storerooms, and stables indicate that it was not likely meant to be primarily defensive as most castles of the medieval era, but a hub of court activity while the Emperor was in this area or, as others propose, a fancy hunting lodge.
The castle had once been faced in marble but it was scavenged through the years, including by the Bourbon dynasty for use in its palace at Caserta. There were also features from the Islamic Orient and Northern European Gothic, showing Frederick's interest in world architecture and culture. He included hydraulics for bath and toilet facilities, a concept borrowed from the Orient.
Frederick II used the castle for only 10 years, as he died in 1250. It passed to his son, Manfred, but he was overthrown by Charles II of Anjou and the castle was turned into a stockade where Manfred's sons and other political enemies were detained. It was abandoned for centuries, then acquired by the State in 1876. It was named a UNESCO World Heritage Site in 1996. The likeness of Castel del Monte is featured on Italy's one-cent coin.
The castle dominates the low-lying countryside and can be seen for miles. It is a fascinating structure that is worth a visit if you're in southern Italy.
Been there? Done that? Share your experience and tips!
Haven't visited yet? Have questions about Castel del Monte? Ask them here!
Explore nearby towns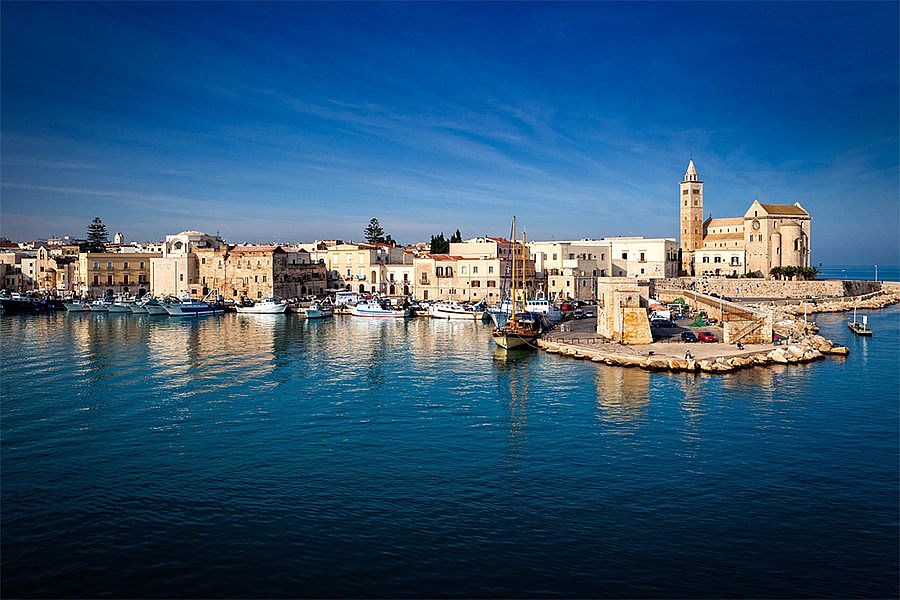 An overlooked gem on Puglia's Adriatic Coast is Trani, a beautiful place worth visiting.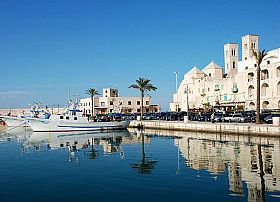 Molfetta suns itself on the Adriatic Sea in Puglia, midway between Trani and Bari.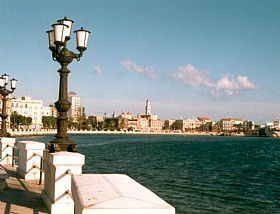 Bustling Bari is the south's seaport city and center of commerce.