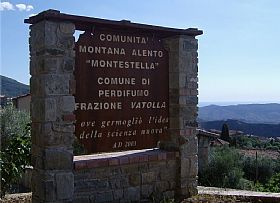 In the sunny, arid hills above the sea, Vatolla overlooks the Cilento. Views extend beyond the undulating folds, and on clear days you can see the island of Capri. The village is part of Perdifumo and is inhabited by about 400 souls who proudly cling to their culture, history and traditions while welcoming in visitors.
The most noted monument in the tidy town is the old castle. Built in the Lombard era it was transferred to the barons of the San Severino family, the rulers of the Cilento since 1110. The impressive structure and its cylindrical towers and internal courtyard are amazingly intact. Now named the Palazzo Vargas for the last noble family to inhabit it, the town now oversees the once-noble estate with a museum, library, and literary cafe inside. The literary theme is dedicated to Giambattista Vico, a famous philosopher who lived in the palace in the 1690s.
A petite chapel is devoted to Saint Nicholas, while the main church, Santa Maria delle Grazie, is a Romanesque structure built in 1019 over the remains of an ancient pagan temple. Vatolla is compact and cute with a warm atmosphere of exposed stone buildings and interesting archways over the narrow lanes. It has a panoramic piazza with views of the hills and the sea and an outdoor cafe for enjoying the southern sun.
Valtolla is in the Cilento hills near Perdifumo, Agropoli, and the seaside gem of Santa Maria di Castellabate. The spectacular Greek temples of Paestum are less than an hour away.
Been there? Done that? Share your experience and tips!
Haven't visited yet? Have questions about Vatolla? Ask them here!
Explore nearby towns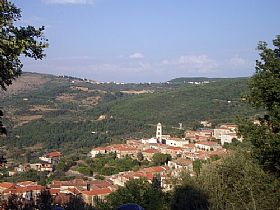 Located at 480 meters above the sea level, Perdifumo enjoys some of the best views from uphill of the Cilento National Park.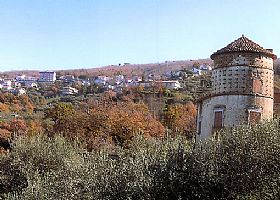 The little town of Laureana Cilento is part of the Cilento National Park, overlooking the most fascinating tourist attractions of the Cilento coast, such as Agropoli, Castellabate and Paestum.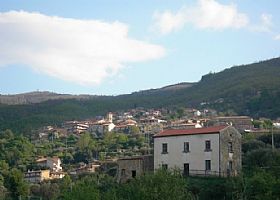 The marvellous convent of San Mango dates back to 994, when an Italo-Greek settlement founded the lovely homonym hamlet that extended itself along the Northern foot of Mount Stella.