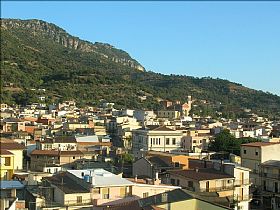 Tertenia is a hill town cradled between the sea and the mountains along Sardinia's eastern side. Located about 70 miles northeast of Cagliari, it is a small town in a delightful setting. The original settlement in prehistoric times was built on the sea, but the inhabitants moved uphill and inland to escape dangerous raids and have a more protected vantage point. Evidence of these intriguing people are found in the area's archeological remains, especially the mysterious and enchanting nuraghe structures. Here at Tertenia, be sure to walk the trails to Nuraghe Aleri and Nuraghe Nastasi for a glimpse of this ancient culture.
Settled in a high valley at the base of Mt. Ferru and Mt. Arbu, the town is along the Rio Quirra river and is known for its beautiful surrounding landscapes of green-covered mountains and views down to the azure sea. Vineyards intersect with woods and fields. Hiking and horse riding are popular; and there are 12 kilometers of coastline to enjoy at the Marina di Tertenia, where sandy beaches are interspersed with coves tucked in among boulders. The stretch of coast is protected by two low promontories, making for pleasant days at the beach.
In town, visit the Civic Museum of Modern Art, dedicated to native-born sculptor Albino Manca. He made a name for himself at home and abroad; his monumental bronze eagle in New York's Battery Park is a famous fixture there, and the museum highlights his talent. At the shore, there is a 16th century Spanish watch tower, a stone cylindrical tower that was part of the island's defensive system.
Tertenia celebrates two big festas - on January 20 it is the feast of San Sebastiano, and on September 1 they throw a party in honor of Santa Sofia. Both involve religious observations and processions, followed by civic celebrations in the form of a street party.
Been there? Done that? Share your experience and tips!
Haven't visited yet? Have questions about Tertenia? Ask them here!
Explore nearby towns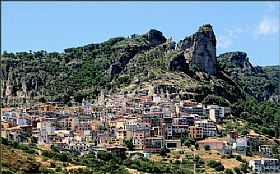 Characteristic craggy peaks provide a distinct background to the town of Ulassai in Sardinia.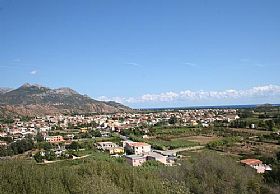 Located in the middle of Sardinia's east coast, the town of Lotzorai sits just a mile in from the sea at the base of the mountains.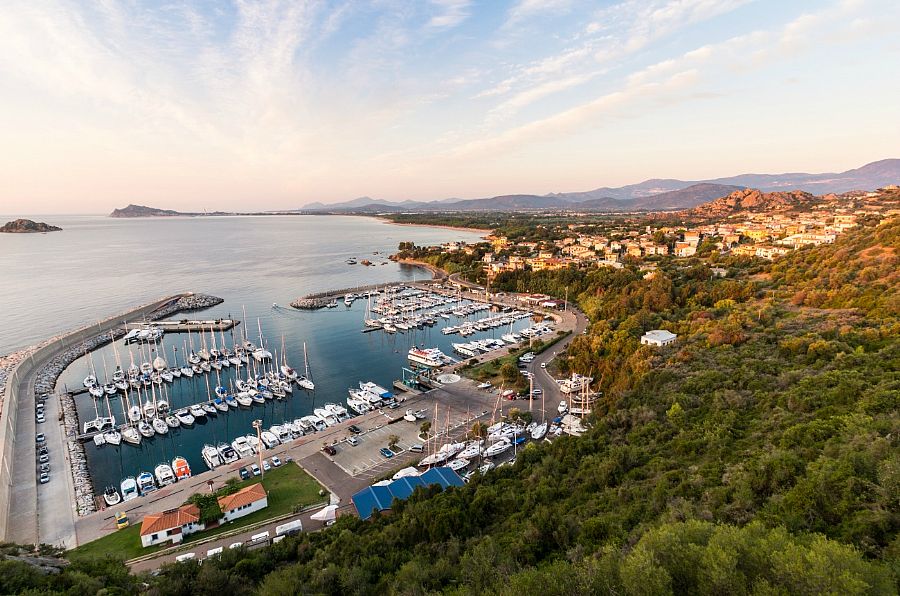 Santa Maria Navarrese staggers along the low hill to the sea, culminating in a pretty port on the coast of Baunei, acclaimed as one of the most stunning coasts of Sardinia.