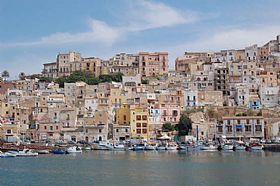 The North African-influenced town of Sciacca lies north of the spectacular Greek ruins of Agrigento. It was founded by the Greeks and taken over by the Romans, but it was the Arabs that left the most defining marks on the civic plan and architecture of Sciacca. The name derives from the Arab word Saqqah, meaning crevice. Sciacca sits on the top of a low cliff and stumbles down it to the sea. The port was established many millennia ago, making the town an important commercial center for trade with North Africa. The fishing fleet based here is still one of the largest in Sicily.
The extinct volcano of Mt. Kronio rises up behind Sciacca to a height of 386 meters above sea level (1,266 feet), offering sweeping views of the sea below the inland mountains beyond. Caves on the mountain emit thermal vapors making it a spot for therapeutic spa treatments. The whole area of Sciacca is dotted with hot springs and spas, in fact. There is also a nature reserve nearby for outdoors activities.
The biggest draw for tourism is, of course, the sea. Long sandy beaches and hidden coves offer sparkling water and sunny spots for relaxing. The Castello dei Luna is a fabled sight in its commanding position atop town, built into the city's encircling wall with its squat round watch tower and built directly onto the rock. The castle is connected to the long-running family feud between two local noble families, the Lunas and Perollos, a lasting embittered battle that spanned many years. The Castello Incantato (Enchanted Castle) is a totally different type of castello - one made from the imagination of artist Filippo Bentivegna, who created a whimsical garden in a panoramic spot outside Sciacca. He spent years carving and sculpting heads into and out of rocks and tree trunks, creating a mystical experience.
Sciacca was historically famous for its fishing trade, commerce routes and ceramic manufacturing, trades that continue today. The ceramic shops in Sciacca lend bright splashes of primary colors to the streets and make excellent souvenirs. The town has a charming atmosphere to compliment its beaches, and is in reach of Agrigento and Marsala. There are loads of excellent eateries and cute cafes to enjoy and a vibrant scene in the piazzas. The Arab influence gives it an exotic flair. It's a good base for exploring this part of Sicily.
Been there? Done that? Share your experience and tips!
Haven't visited yet? Have questions about Sciacca? Ask them here!
Explore nearby towns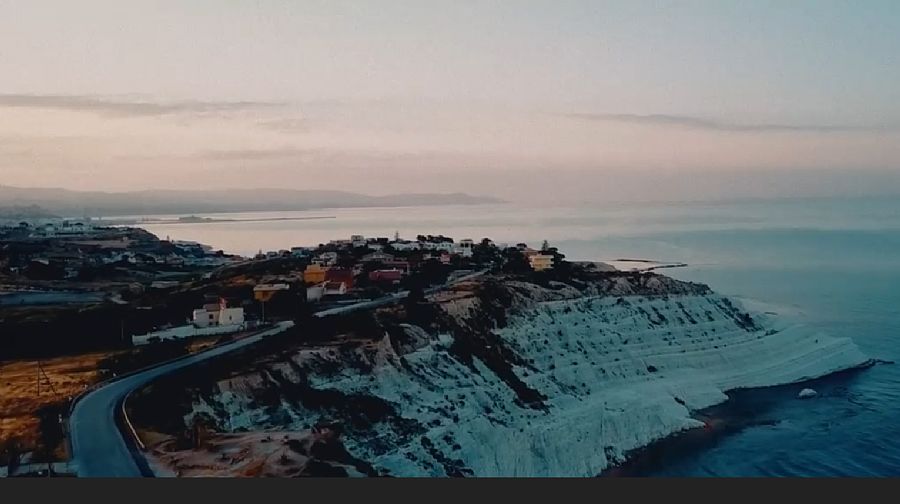 Founded in 1681, the town of Realmonte is "young" as far as most towns in Sicily go, but it does offer some historical sights nonetheless.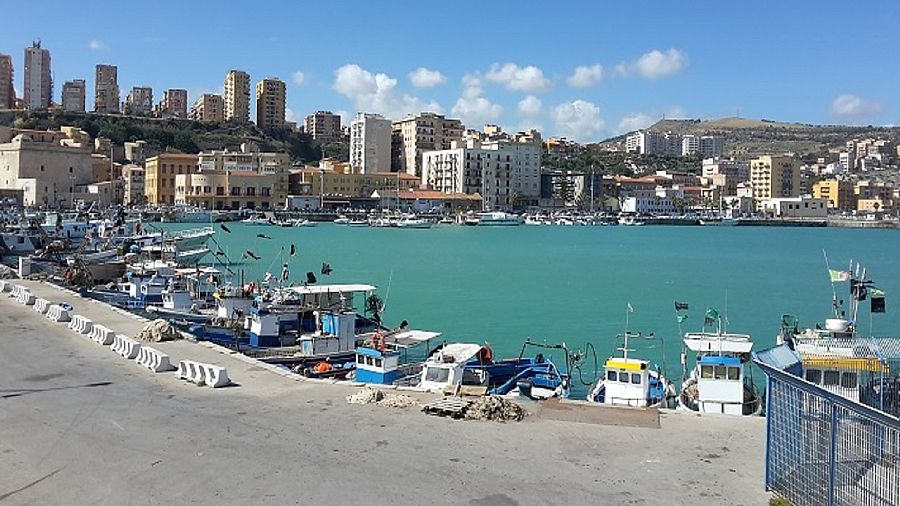 At the sea near the city of Agrigento, the former fishing hamlet is now a bustling resort town but also hosts some fabulous natural formations and intriguing beaches.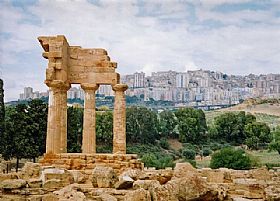 Agrigento is a contrast, where bustling modern city meets sprawling ancient ruins.