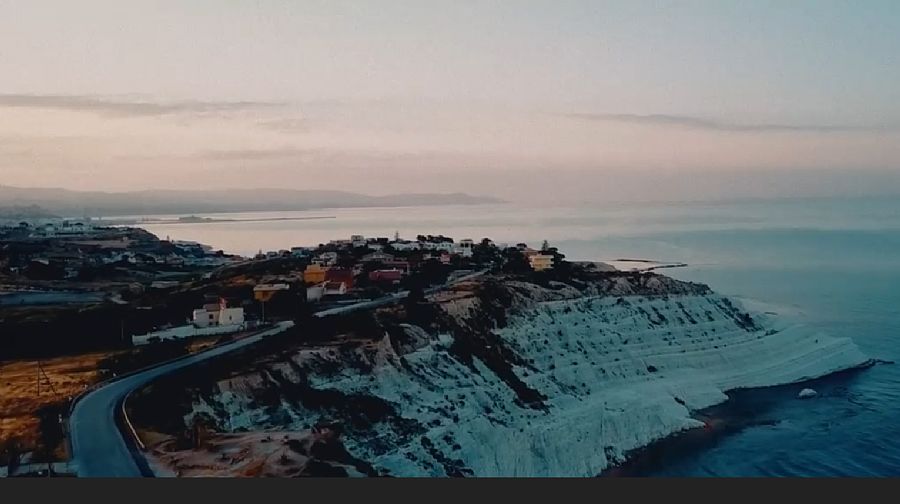 Founded in 1681, the town of Realmonte is "young" as far as most towns in Sicily go, but it does offer some historical sights nonetheless. The coast is marked by dramatic limestone cliffs and sandy beaches, with some of the most distinct seaside locales in Italy. The Scala dei Turchi is one such renowned beach, with layers of limestone "steps" - much photographed and very unusual. The Gelonardo beach with gypsum cliffs that glint is another.
The ancient Roman villa is the area's most historic sight -an artistocratic residence dating to the 1st century. There were baths and impressive black and white mosaic floor tiles, called sectilia, depicting Neptune and interestingly some Sicilian mythological figures, as well. Roman coins were found here.
The area is known for its underground salt mines, still active and important to the economy. There are miles of tunnels underground, including a fanciful salt church, but being an active industrial complex, is open to the public only rarely.
In the old town on the hill, the main square is Piazza Vecchia, with a panoramic overlook called the belvedere. Trees shade the outer rim of the piazza, with benches under them, a prime gathering spot for the locals. There are plenty of cafes and restaurants, and shops for everyday needs. You might gain some weight trying the famous Sicilian pastries and gelato, though! ;) Wander through the grid of narrow streets and you'll be surprised by the number of stores and cafes tucked in. The main church is dedicated to San Domenico.
Of course, it's the seaside part of town that attracts the most people, though. Here, amidst spectacular seascapes are varied landscapes -from white cliffs to a red mountain (monterosso). At the edge of the marina town, set amidst white chalk hills is the Costabianca Theater, an open-air amphitheater with concerts in summer.
The town includes a few outlying hamlets in its territory -the seaside Realmonte is Lido Rossello, along with Gelondardo, Scavuzzo, Punta Grande (where the Roman villa is), and Pergole. Realmonte sits between Porto Empedocle and Siculiana Marina.
Been there? Done that? Share your experience and tips!
Haven't visited yet? Have questions about Realmonte? Ask them here!
Explore nearby towns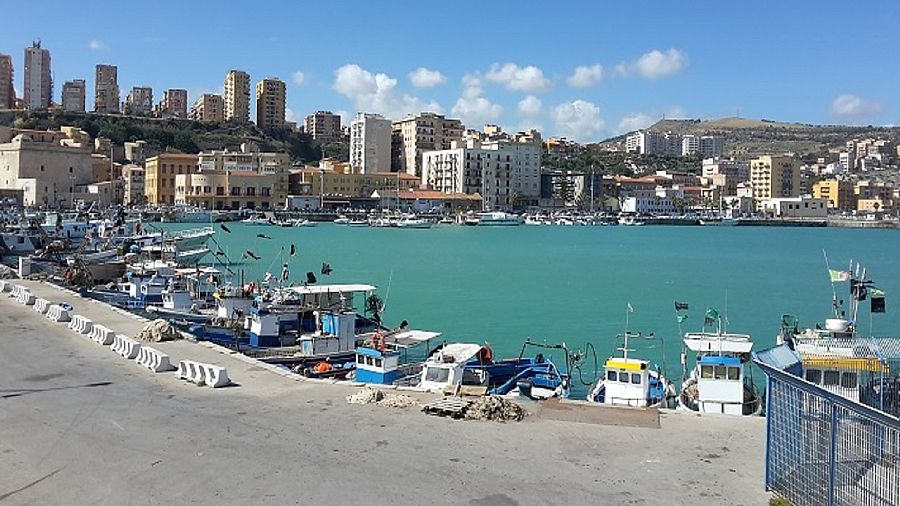 At the sea near the city of Agrigento, the former fishing hamlet is now a bustling resort town but also hosts some fabulous natural formations and intriguing beaches.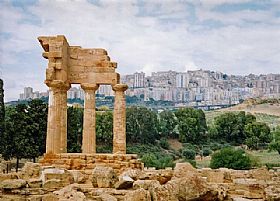 Agrigento is a contrast, where bustling modern city meets sprawling ancient ruins.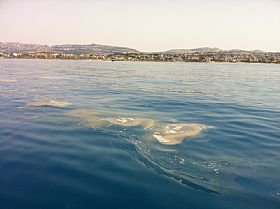 San Leone is best known as the beach destination of Agrigento.