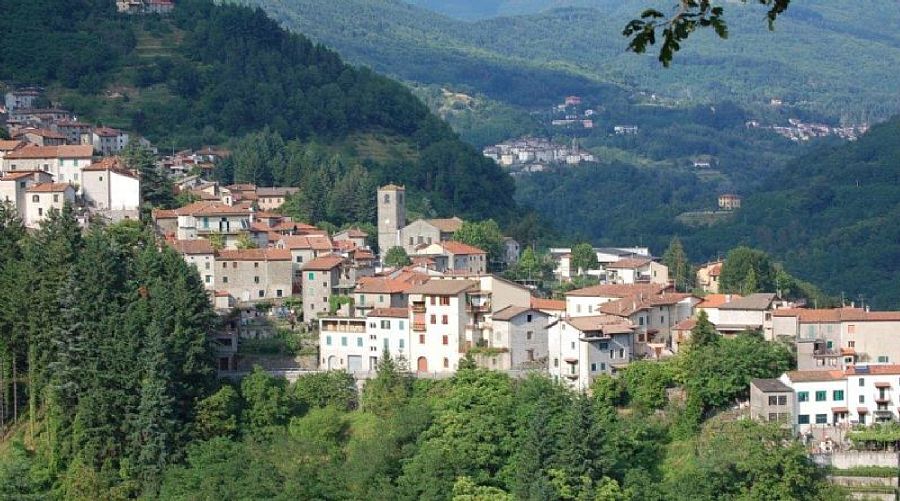 Popiglio is a hamlet in the Pistoia mountains, situated along the Lima River, one of a collection of mountain towns in this unique landscape. It is a frazione of San Marcello Piteglio, and a town of old world ways, grand views, and natural wooded splendor.
The history goes back to the 2nd century BC when a Roman settlement was established here. The defensive castle (called a rocca) was built in 1000 AD and the area was a feudal holding of the Guidi counts. The rocca was at a strategic point -the confines of the Pistoia and Lucca territories. As a result, it was sacked and destroyed a few times. It became an independent comune in the 1300s but still depended on Pistoia politically and militarily, a pact with all the surrounding mountains towns.
What to see? There are some great sights around here! The Pieve church dedicated to Santa Maria Assunta was completed in 1271 in late Romanesque style. While it underwent subsequent changes in the Renaissance and Baroque periods, the severe facade in pietra serena stone remained unaltered. Inside, admire the Last Supper by Sebastiano VIni, a Veronese painter who worked in these villages and around Pistioia. There is a Diocesan Museum, which in part encompasses an actual church to highlight sacred art and furnishings. The Teatro Mascagni opened in 1890 as a home for the town's philharmonic and still puts on shows and concerts (along with children's plays and recitals).
Perhaps the most famous sight is the Ponte di Castruccio, a medieval stone bridge over the Lima River with a graceful ten-meter high arch. The Rocca Securana is in ruins but two of the towers remain and it surveys the vast, wooded landscapes, at 811 meters above sea level. It is also known as the Torri di Popiglio.
A much-loved festival is the Cantor Maggio, a welcome-spring ritual that takes place on April 30, with musicians and singers going through the streets. Their songs herald the spring, and they sing of a good harvest. In exchange, they are given eggs, wine and other foods, and everyone eats all together.
The area is known for its chestnut flour, which is used to make sweet polenta, castagnaccio cake, and necci, a type of crepe that is filled with ricotta (and sometimes with pork meat for a savory version, instead!)
Been there? Done that? Share your experience and tips!
Haven't visited yet? Have questions about Popiglio? Ask them here!
Explore nearby towns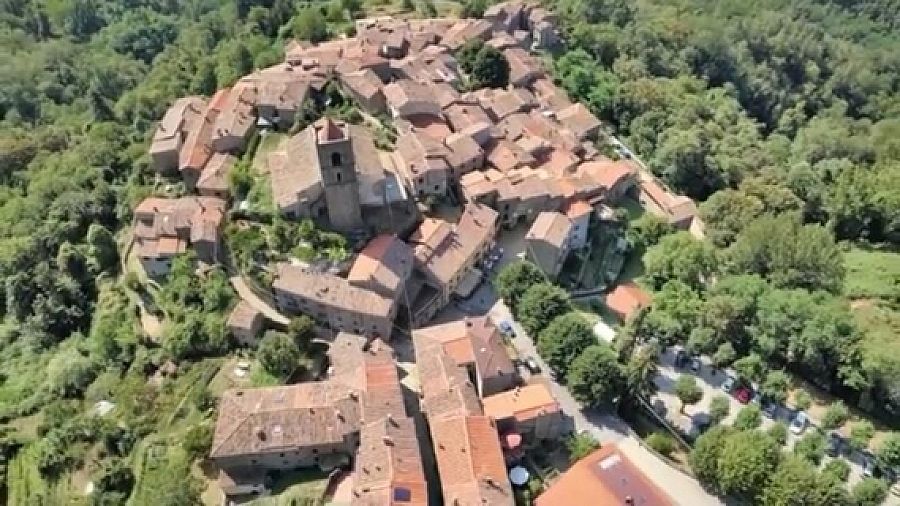 Wrapping around a hill, the atmospheric old town of San Marcello Piteglio is a charming step back in time, northern Tuscany style.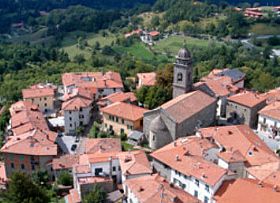 Located in northern Tuscany, the village of San Marcello Pistoiese is considered the "capital" of the Montagna Pistoiese.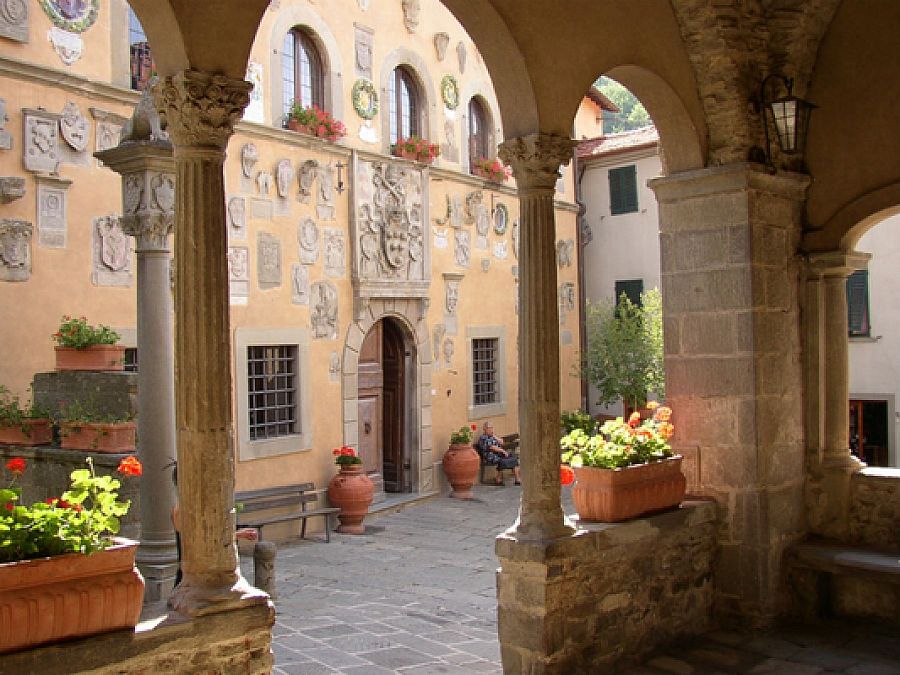 A charming mountain town in the upper Tuscany Pistoia mountains, near the Emilia-Romagna border, it's an outdoor lover's destination.