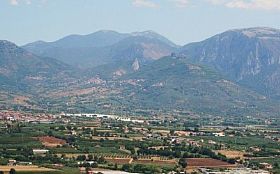 Located south-east of Salerno, Pontecagnano Faiano is actually a conglomeration of a few towns under one municipal umbrella. The main commercial center is Pontecagnano, where agriculture, business and retail retains the area's economic base. There is a large shopping center, the Maxi Mall, that draws visitors from around the province. Faiano is the hilltown a few kilometers away, below the Picentini mountains and the regional natural park. It is a cute hamlet with a sense of civic pride. Other towns under Pontecagnano's designation include La Picciola, just a short distance from Paestum and the sea, and Magazzeno, which fronts the sea and runs into the southern periphery of Salerno.
There is an archeological park that protects the excavations of the Villanovan culture that inhabited this area many millennia ago. The park has gardens, and a community vegetable patch, along with picnic tables. The archeological museum contains artifacts and interpretive displays of the many ancient finds from the Picentini zone. The original town, that was called Picentia, was destroyed by the Romans as punishment for having allied with Hannibal in the first century BC.
Faiano has the Castello Moscati, an old fortress. The Horse Museum (museo del cavallo) highlights the way of life of a by-gone age with implements and objects of country life on display.
The principle draws in Pontecagnano Faiano are the Maxi Mall shopping center, the regional airport, and the train station, being near to Salerno.
Been there? Done that? Share your experience and tips!
Haven't visited yet? Have questions about Pontecagnano Faiano? Ask them here!
Explore nearby towns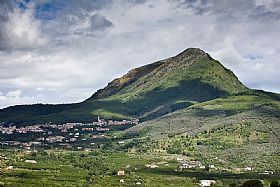 The hill town of San Cipriano Picentino is in a lovely spot in the rolling hills above Salerno.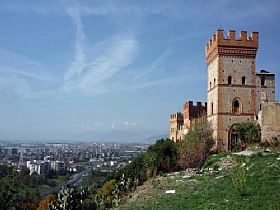 Battipaglia is a modern city at the crossroads between Salerno and the Cilento Coast.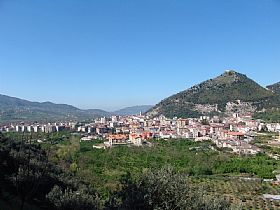 This cute, compact town is tucked into the hills northeast of Salerno.