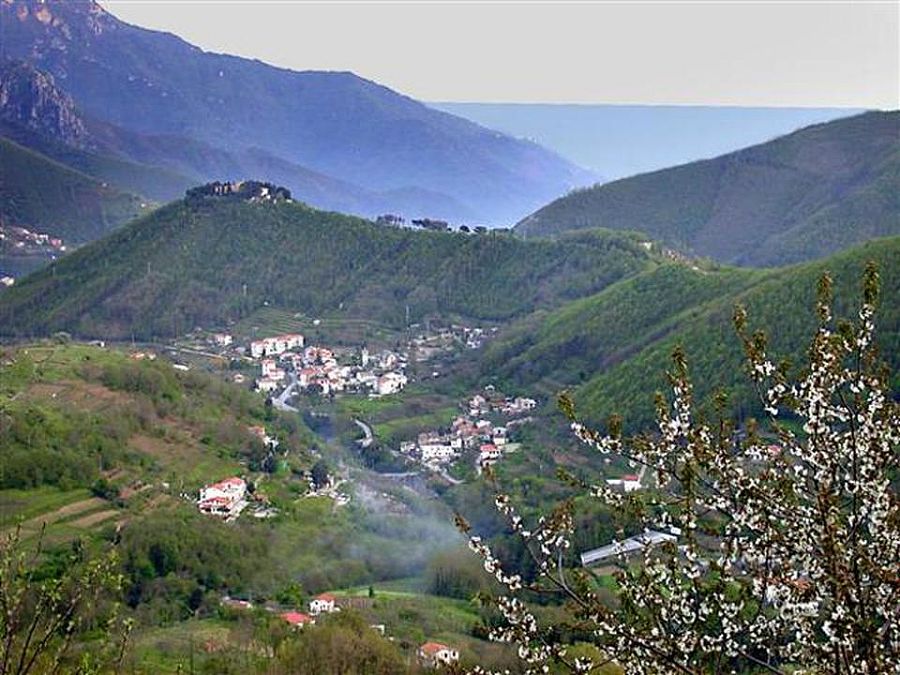 Get a different view of the Amalfi Coast -from high on the hillside of Monte Lattari instead of the sea. Pietre is a frazione (outlying hamlet) of Tramonti, which not only takes part in the UNESCO designation of the Amalfi Coast but Tramonti and its villages are also part of the Borghi Autentici -a designation given to "authentic" and characteristic villages that maintain their traditional appeal.
Pietre is culturally and geographically part of the Amalfi Coast, yet is in a different world high up the hillside - it is a world of dense forests, of chestnut groves, walnut trees, of grapevines and lemon groves. Here, rural traditions the rhythms of nature and time-honored recipes are still closely held and observed. Surrounded by woods, it is tucked in a world betewen the mountains and the sea. In fact, Tramonti means "between mountains".
There are buses to the coastal towns, of course. And this is a great base for those who want to be away from the crowds, who want to enjoy some of the coast without being overwhelmed by it or who want to split their time going to the beach and enjoying the myriad of hiking trails among the hills. There are loads of paths of outdoors enjoyment. Despite its small size there are some shops and restaurants, and other villages around the area also offer services.
Try the local Costa d'Amalfi DOC wine that is produced here, along the many liqueurs that they make -limoncello (of course!), but also nocino (from walnuts), finocchietto (from wild fennel), and other herbal and fruit concoctions.
In Tramonti, the remains of the once-imposing castle can be pondered; it had been built in 1457 by Raimondo Orsini, prince of Salerno, and boasted 10 towers along with its bastions. In the nearby village of Campinola you'll find the Giardino Segreto dell'Anima (secret garden of the soul) with 320 varieties of roses and other plants in delightful corners and pathways. Tramonti also puts on a centuries-old Palio event every summer. But mostly, this is an area to relax, to enjoy the silence and peace and cool air of the forests, with jaunts down to the famous coastline.
Been there? Done that? Share your experience and tips!
Haven't visited yet? Have questions about Pietre? Ask them here!
Explore nearby towns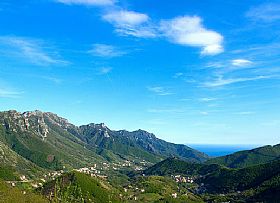 More than a town, Tramonti is a place, composed of thirteen hamlets scattered among the rugged hills above the Amalfi Coast.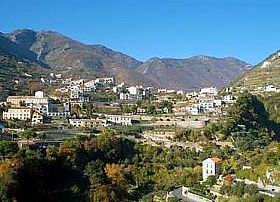 Located a a short walk from Ravello below the Lattari Mountains, Scala faces the Valley of Dragone.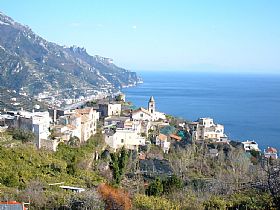 Torello sits below Ravello, overlooking the entire Amalfi Coast.