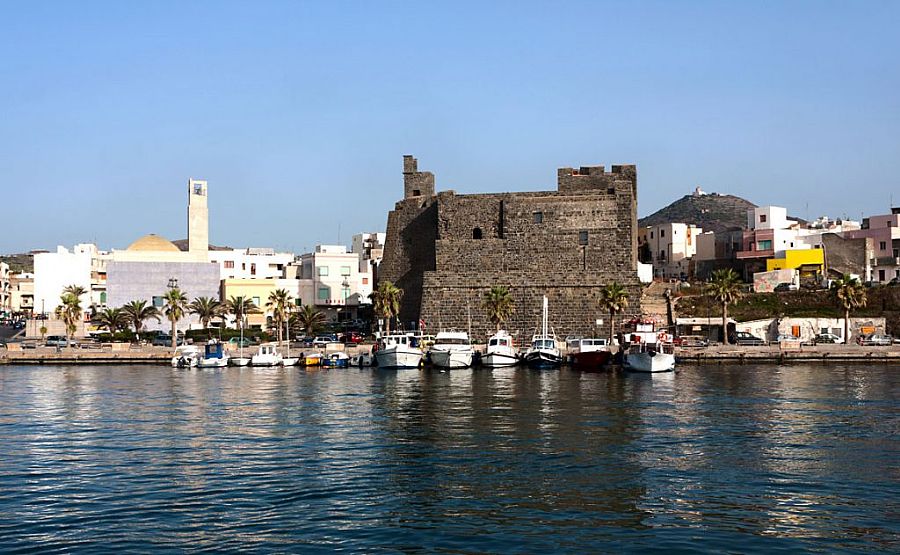 A volcanic island off of Sicily, Pantelleria sits in the Straight of Sicilia and combines a delightful blend of cultures mingled through the centuries into one. Its roots go back to neolithic times, it was occupied by Micean, Egyptian and Phoenician settlers. It was the Phoenicians who established a colony here called Cossyra. It was conquered by the Byzantines in 540 and became kown by its Greek name Patelareas in that era. Sacked by Arabs starting in 700, it fell under the Arab conquest of Sicily and became part of the Emirato di Sicilia, who introduced the dammuso style of housing that is still prevalent on the island. It also introduced a dialect language similar to that of Malta that was predominantly in use until the 19th century and still influences the local dialect today. Pantelleria was used as a penal colony under the Bourbon and Savoy reigns. It was heavily bombed during WWII, and used as part of Operation Corkscrew, so there are few historic buildings remaining as a result.
It enjoys a warm climate, being close to north Africa, and at 80 square kilometers is four times larger than Lampedusa. Its ferry and airport connections give it accessibility that some of the other Sicilian islands lack.
Of volcanic origin, the last eruption was in 1891, but the activity provides hot spring pools and open-air steam vapors that are unique. One of the island's main attractions, the Specchio di Venere ("mirror of Venus") is in fact a natural hot mineral water pool. (And something you should definitely visit!)
Pantelleria is highlighted with its own uniqueness - the landscapes holding interesting features. There are dry stone walls that not only delineate property lines, they also help hold the land and protect the crops from winds. Be on the lookout for the unusual giardini panteschi, round walled citrus gardens that create a micro-climate within their circles for the growing of fruits. The Dammusi, cubed dry-stone homes with curved dome-like white roofs also exude a unique, exotic feel. There are lava rocks, coves and cones, and a high mountain in a national park. In all, it's just a place you have to see and experience!
The climate is arid and rich with Mediterranean macchia, lending its scents to the air: wild thyme, rosemary, lavender, wild mint mingled with broom and scrub oaks. The island is renowned for its capers, which are harvested and packed in sea salt, as well as its wines, especially the sweet passito and moscato for after-dinner sipping. The zibibbo grapes that they use has its own intriguing history, deriving from the Arab zabib and thought to have originated from Taifa, near ancient Mecca, then taken to Egypt. (The grape is also referred to as "moscato d'Alessandria".) The method of growing these grapes ad alberello, like short trees, with care and rituals, has been designated a UNESCO's intangible cultural heritage of humanity status. That's a lot to take in during one sipping!
The Parco Nazionale della Margana is a national park that culminates at the high peak of Montagna Grande at 836 meters above sea level. There are some archeological sites to explore, the Favare hot vapors from volcanic activity, and sesi, stone huts scattered around the land. The coves like Cala Gadir with its underwater archeological site, and Cala Tramontana and Balata dei Turchi show off the splendid clear and deep blue water, that you won't be able to resist jumping in for a swim.
The cuisine of Pantelleria offers an exotic blend of Middle Eastern, Greek and Italian flavors, with couscous, tabbouli, and local red lentils as common as spaghetti. Which, by the way, is delicious in the island's signature spaghetti alla pantesca that combines olives, the island's capers, tomatoes and white wine. Pesto pantesco also uses capers as its base and is wonderful on bruschetta, pasta or potatoes. Its historical Arab connections give us merghez lamb sausage and beef sausages to enjoy, unusual and tasty. And you must try the local sweet, called bacio pantesco, that takes flowery-shaped frittelle and sandwiches them with fresh sweet ricotta.
Pantelleria gives an enticing mix of beach, sea, hot springs, biking, hiking and dining - a laid-back ambiance with an alluring Mediterranean cultural blend.
The
Been there? Done that? Share your experience and tips!
Haven't visited yet? Have questions about Pantelleria? Ask them here!
Explore nearby towns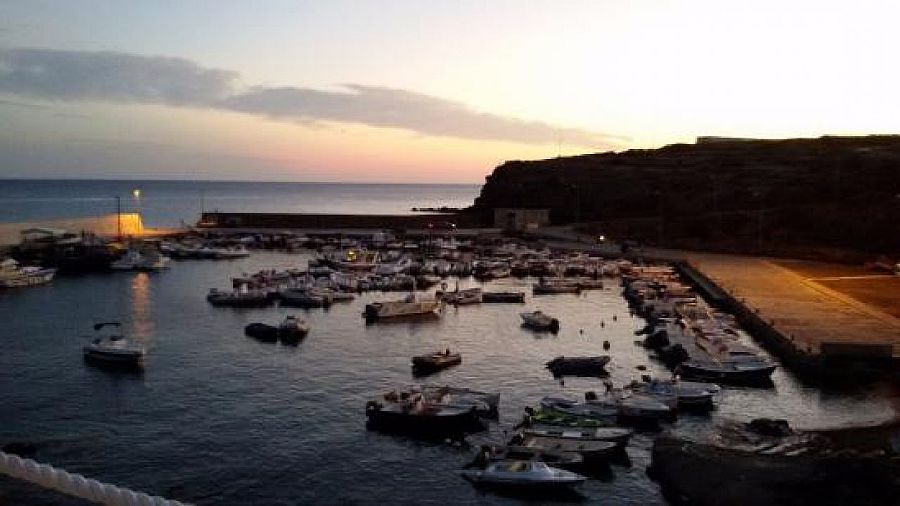 The largest contrada (district) after Pantelleria centro, the area of Scauri is just eight kilometers from the primary city, and offers a relaxing atmosphere.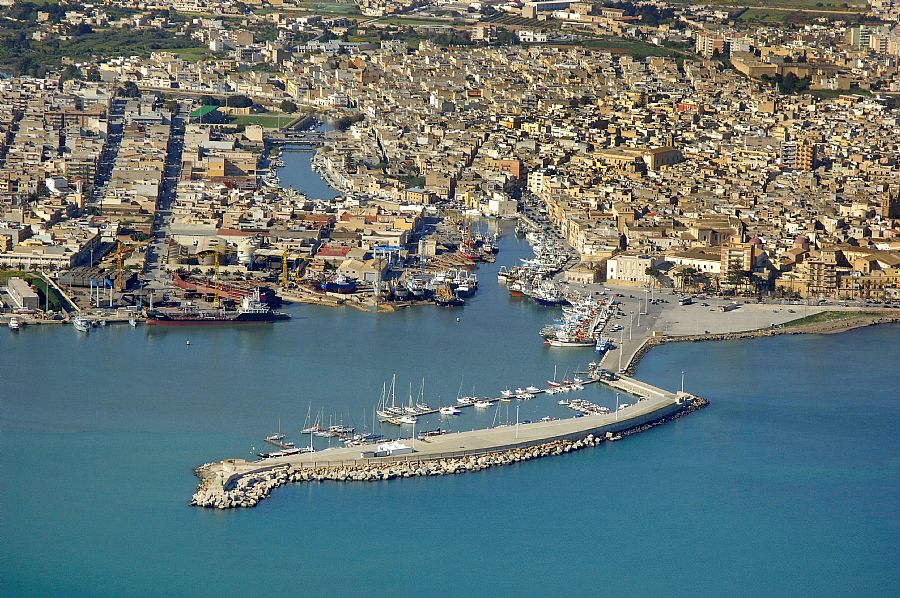 An intriguing and exotic city of 51,300 people, Mazara del Vallo has a melding of cultures and a mix of interesting sights, along with choice beaches.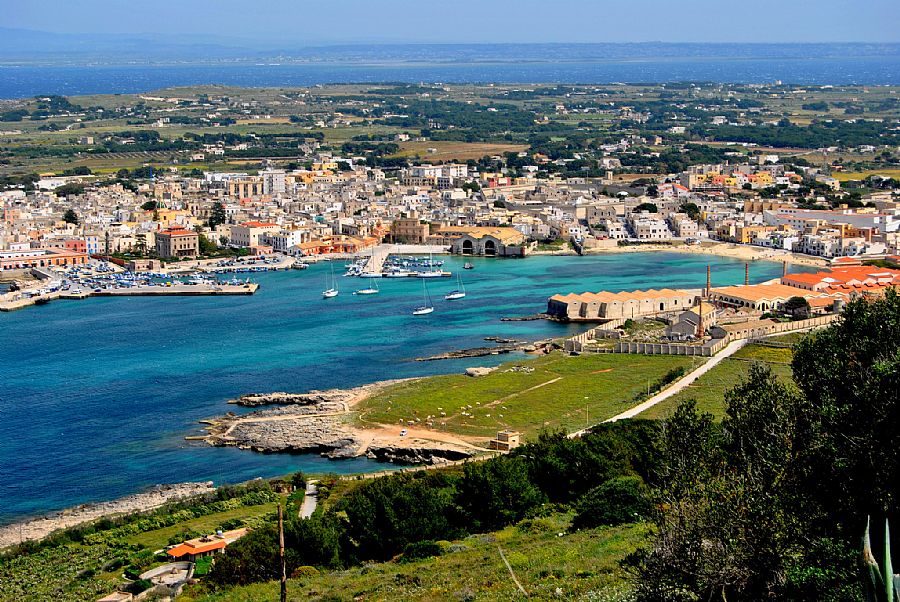 A sun-soaked island off the coast of Sicily, Favignana is in a world of its own, making it the perfect (true) getaway.