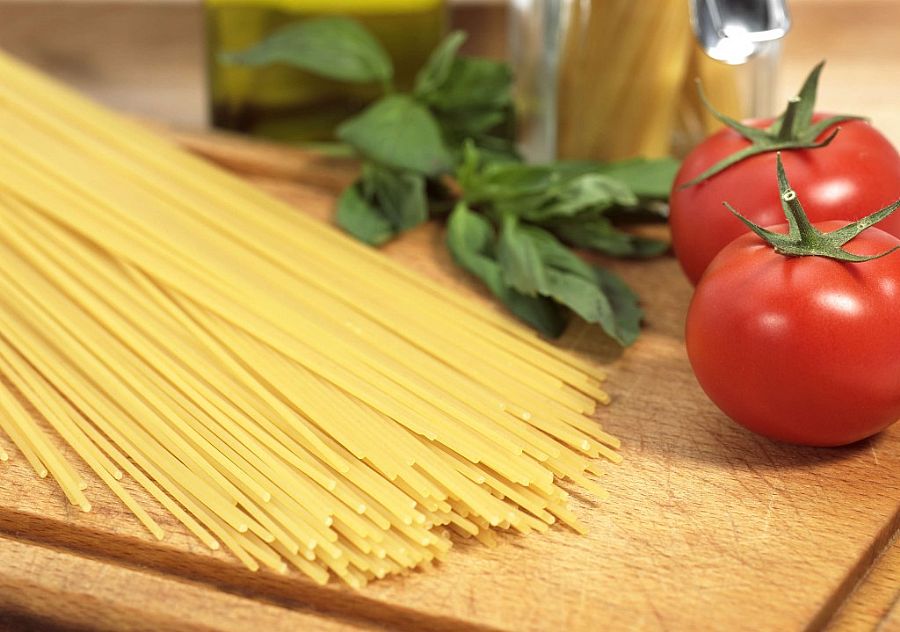 A savory mix of island capers, olives, anchovies, meld with the other ingredients to create a satisfying burst of flavor. (Pst, it's also easy to make!)
360-400 grams of dry spaghetti
1 clove garlic, minced
1/2 onion, chopped
10 anchovies in oil, or a tablespoon of anchovy paste
1/2 cup white wine
1 spoonful of capers, rinsed
2 spoons of green olives, chopped
2 tomatoes, diced
Parsley, oregano
2 Tablespoons of bread crumbs, toasted in a bit of olive oil
Put a saucepan of water on to boil for the spaghetti. Cook the spaghetti to al dente.
In the meantime:
In a deep skillet or saucepan, heat some olive oil, and saute the garlic and onion. When it has started to soften, add the anchovies, and saute them, mashing them as they warm up.
Pour in the white wine and when it has partially evaporated, add the capers, olives and tomatoes. Stir and cook a few minutes, then add the spices (fresh minced parsley and oregano, salt and pepper). Add a ladleful of cooking water from the pasta. Drain the spaghetti, and add to the pan, tossing it all together, along with the toasted breadcrumbs. Serve immediately, nice with a dusting of pecorino cheese on top.
Been there? Done that? Share your experience and tips!
Haven't visited yet? Have questions about Spaghetti alla Pantesca? Ask them here!