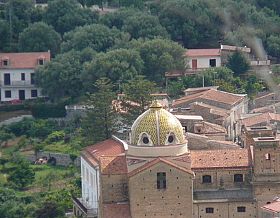 Spreading out on a green hill overlooking the sea, timidly hidden by olive groves, is Lentiscosa. Proud of its history and traditions, the village bears all the typical features of the Cilento: natural wonders and artistic marvels to be explored and discovered, with breathtaking views and peacefulness to enjoy.
The picturesque towns dates to the Middle Ages, built uphill away from the raids on the ports that were common in those days. It proved a safer spot during the Great Plagues, too, in fresher, cleaner air without mosquito-infested waters. The name comes "lentisco," a Mediterranean shrub that thrives in this area.
The compact historic center offerspretty streets with some architecturally interesting buildings. Most of the homes are built in stone, and there are views of mountains and the sea from various corners of the village. Olive groves surround Lentiscosa with their silvery-green leaves shimmering the sun. The church of Santa Maria dei Martiri dates from the 13th and 14th centuries and is completely covered in frescoes. The charming chapel of Santa Rosalia also offers fine views from its high perch. Santa Maria delle Grazie is reminiscent of churches on the Amalfi Coast with its glazed tile dome and fine artworks inside. The chapel of San Lazzaro is a coastal chapel for mariners.
Despite its hillside location, Lentiscosa is also linked to the sea, with as it is officially part of Camerota and its marina. There are some shops and coffee bars in the village, with a bigger abundance of them to be found in the big sister town of Marina di Camerota.
Cuisine tends towards hill fare, with an emphasis on grains and fresh-grown vegetables; seafood specialties are easily found on the coast, of course!
Been there? Done that? Share your experience and tips!
Haven't visited yet? Have questions about Lentiscosa? Ask them here!
Explore nearby towns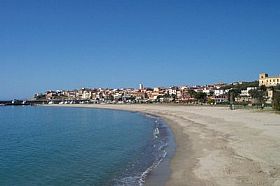 Marina di Camerota is a picturesque fishing town and beach resort in the heart of the Cilento National Park, between Capo Palinuro and Sapri.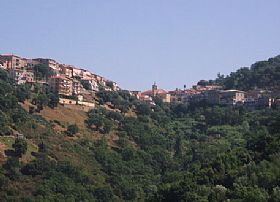 The Cilento Park city of Centola includes four other towns as part of Centola itself which are: Palinuro, San Severino di Centola, Foria and San Nicola di Centola.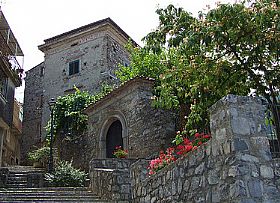 Celle di Bulgheria is high in the mountains of the Cilento National Park.