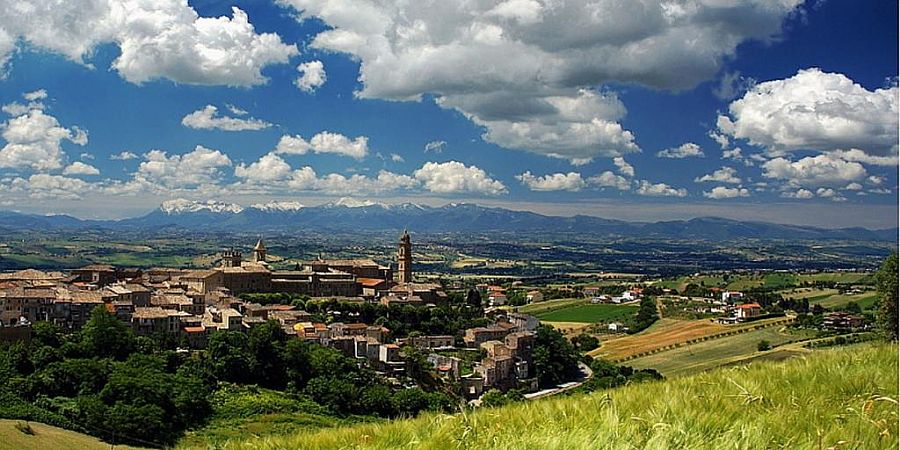 A picture-perfect town occupying a low hill, Morrovalle is just a few minutes from the Adriatic Sea, in the gentle hills of Le Marche. The village rests amidst wavy fields of grains, olive groves and grape vines, a picturesque setting of rural idyll.
Morrovalle is between the mountains and the sea in the Macerata province, a short distance from Loreto and Recanati. It offers a glimpse into the past, in a well-preserved medieval hill town that retains its Old World charm. It is still surrounded by its protective walls with its two city gates intact. Morrovalle also holds a weekly market on Wednesdays and Fridays.
The town's history goes back to the 2nd century BC, as archeological finds revealed mosaics and other remains from a Roman settlement here. It became a town in 995 under the bishop of Fermo. Then in the 11th century was granted to the Swabian Germanic Werner family, who formed a type of foreign legion to assist Pope Leone IX against the Normans. The name became Italianized to Guernieri, and the family became the marquis of Ancona and Spoleto. Morrovalle was given to the Lazzarini and they fortified the town with its walls, making it a sort of "castle town".
Around Morrovalle you'll find palazzi and churches dating from the 11th century through the 17th century. The Palazzo Lazzarini is a 14th century Gothic palace, now home to the civic art museum. Here you'll find salons filled with artwork, including by Pomarancio. The Palazzo Nada Vicoli is a simple Renaissance-style designed by Vanvitelli, home to the International Nativity Museum. Morrovalle is known as "Navitity Town" - and you'll find creches from around the world in every size and material imaginable! It's a must-see. The patron saint is San Bartolomeo, whose feast day is August 24, celebrated with grand festivities.
Just outside town is the lovely chapel of the Madonna dell'Acqua Santa (of the holy water). It was so-named when three lepers, having found no hospitality anywhere, stumbled into the chapel and cried. It is said that the Madonna had pity on them, turned their tears to holy water and annointed them and healed them.
Piazza Vittorio Emanuele is the center of civic life, with the Palazzo Comunale (town hall) and its 13th century bell tower. The bell weighs about 13 tons!
Been there? Done that? Share your experience and tips!
Haven't visited yet? Have questions about Morrovalle? Ask them here!
Explore nearby towns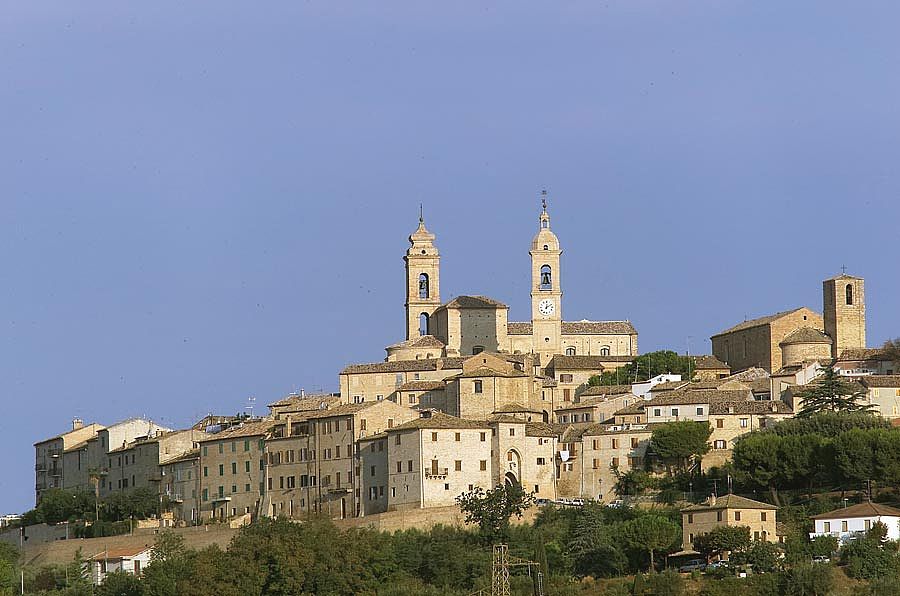 It isn't hard to see why Montecosaro is among "the prettiest small towns in Italy" -it's a picture postcard hilltown.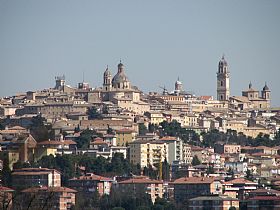 One of Marche's cultural capitals, the city of Macerata spreads over a hilltop in a beautiful spot.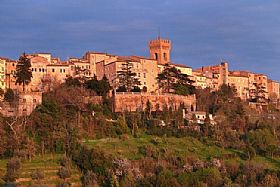 The city of Recanati is not just a pretty place, but a poetic one, as well.