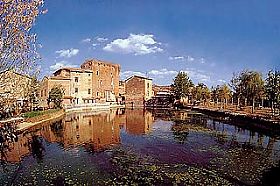 In the heart of Tuscany, Monteroni d'Arbia is located in the middle of this famous region. Near the splendid city of Siena, it sits on the ancient Via Francigena, one of the famed roads that led to Rome. In the middle ages, this area was the agricultural center for the Republic of Siena. It's name derives from its hilltop location (on Monte Roni) along the Arbia River.
Monteroni d'Arbia is set amidst rolling cultivated hills that are interspersed with vineyards, olive groves and fields of poppies and sunflowers. Stately cypress trees line many the area's lanes, and there are castles, villas and farmhouses scattered around the countryside. It's an almost bucolic setting, in close proximity to Chianti, the famous wine region of Tuscany. Also nearby are the well-known towns of Montalcino and Montepulciano, Arezzo and Volterra, not to mention Florence.
The agricultural importance of Monteroni d'Arbia is seen in the interesting monuments, like the medieval mill complex with fortified walls and tower that dates to the 1300s, once the area's primary threshing floor and wheat mill, with the mill pond still intact. The fortified farm of Cuna, just a few miles away, was built in 1224. It is a fascinating monument to the past rural lifestyle, with walls to protect the internal buildings where the farming families lived, and the stalls for the animals. There's was a courtyard for daily household chores and a chapel, all within the protective walls. The castle of San Fabiano has been an important outpost since around 1100. Complete with tower and turret, it retains its antique splendor as well as its formal gardens, and plays host to special exhibits and events.
The town of Monteroni d'Arbia is small but has shops and restaurants as well as a supermarket and other food stores.
Been there? Done that? Share your experience and tips!
Haven't visited yet? Have questions about Monteroni d'Arbia? Ask them here!
Explore nearby towns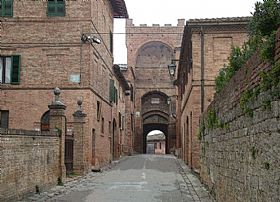 Lucignano d'Arbia is a beautiful fortified village, which has carefully kept much of its original medieval architecture.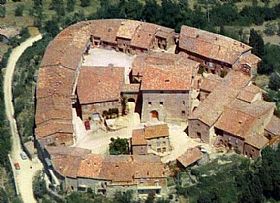 Murlo is a town of about 2,350 inhabitants in the province of Siena.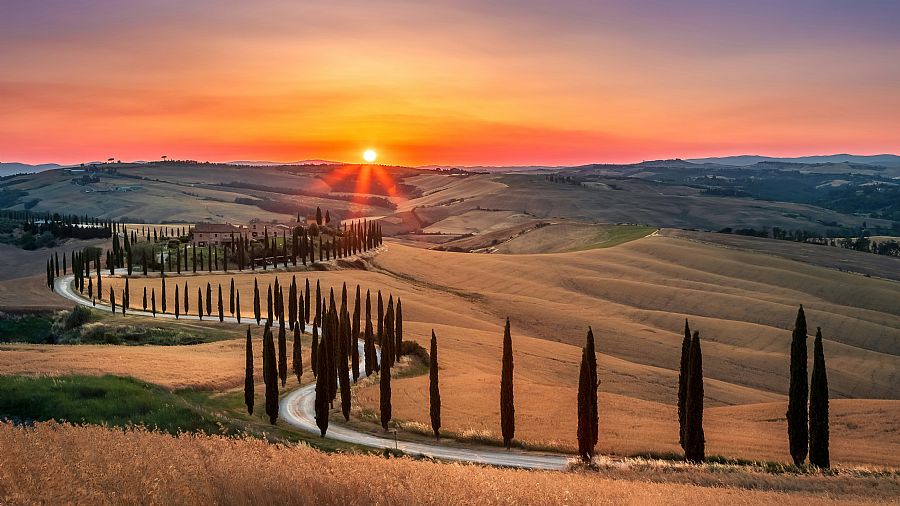 Asciano is a marvellous town under the municipality of Siena, in the Tuscany region.