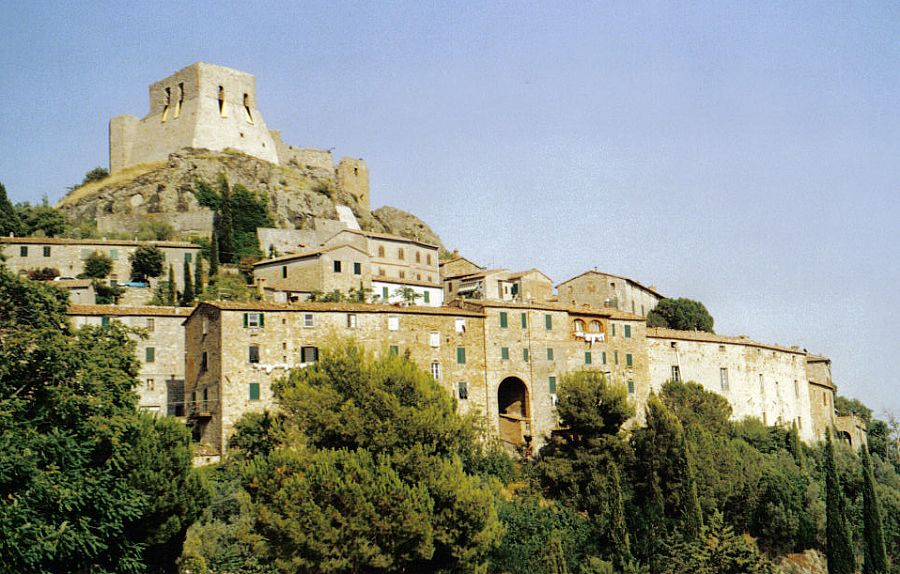 The hamlet of Montemassi is a dramatic sight with its dominating castle settled on the rock above the clustered buildings of the town. Situated in the Grosseto province, the district known as the Maremma, the town has only 188 residents but attracts travelers from around Europe and the world. It is an evocative sight with the lanes that partially encircle the hill and the stone fortress castle towering above. The metal-rich hills -notably silver and copper- present contrasts of time-worn rolling landscapes and quarry cuts, of erosion formations and natural geothermal activity, of classic well-preserved towns and nature, and man-made influence.
The town was the feudal domain of the powerful Aldobrandeschi family, and was conquered by the Republic of Siena in the 13th century. It waffled between their control and feudal estate for centuries. The enticing remains of the castle on the hill provides a panoramic spot with historical remains. A note of pride to the residents is that the town was painted into a fresco in the Palazzo Comunale in Siena, by Simone Martini.
A few things you don't want to miss, besides the castle:
Sant'Andrea Apostolo church - First mentioned in 1076; it was restyled a few times but keeps its charm and some nice paintings from the Renaissance era.
Santa Maria delle Grazie - a pretty stone-built chapel with portico of three arches, and dates to the 13th century.
The views over the hills of olive groves, grape vines, and cypress trees.
In June, the town puts on an unusual and beautiful event, the Quadri Viventi, or literally, the Living Paintings. They pose re-enactments of famous masterpieces with props and costumes and lighting. It's something to see!
Been there? Done that? Share your experience and tips!
Haven't visited yet? Have questions about Montemassi? Ask them here!
Explore nearby towns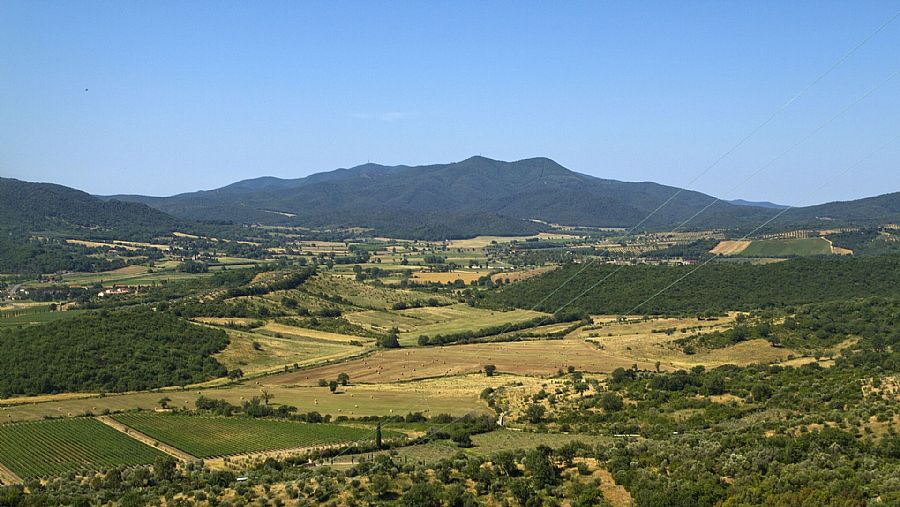 In the hills of Tuscany's Maremma district, the town of Ribolla is a modern addition to the hamlets of the area.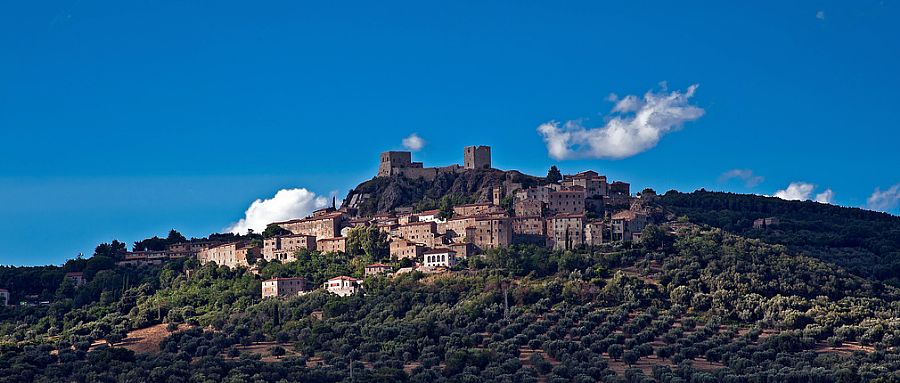 In the Maremma plains and low hills, the town of Roccastrada is north of Grosseto and south of Siena.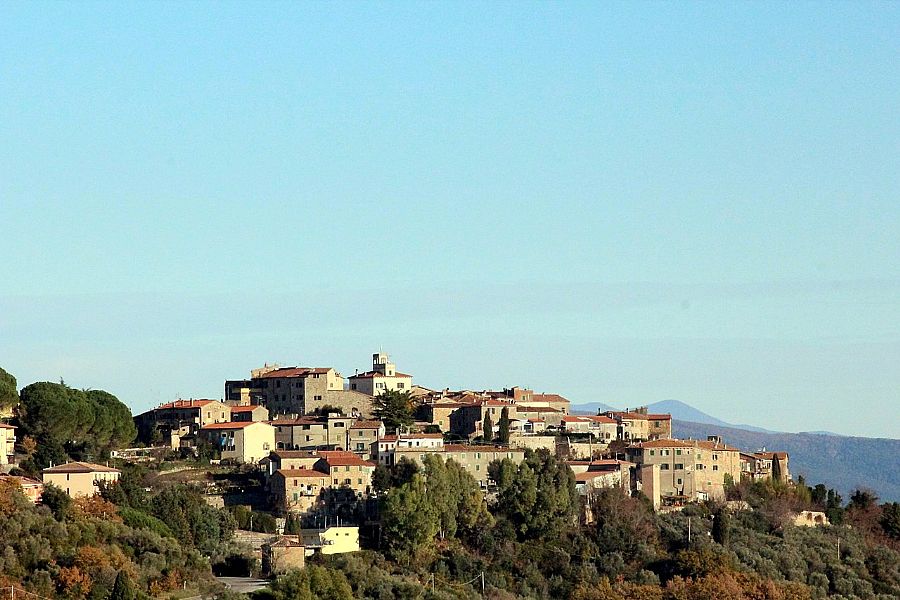 A village on a hill over the Bruna river in Tuscany's Maremma, Giuncarico offers rural charm in reach of the sea.