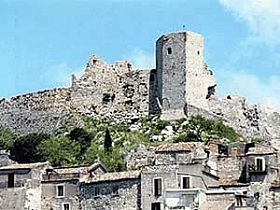 Guidonia Montecelio, a town in the province of Rome, is located in the area to the northeast of the capital, with a distance of 28 km between the two city centers. Guidonia is located on two hills that were occupied in archaic times (from the tenth to the fifth century BC) from a urban center, traditionally identified with the Latin city of Corniculum (homeland of Servius Tullius), which ceased to exist after being subject to Rome.
During the Roman period, on the slopes of the hills, were built many country houses and, on the highest peak (390 meters), it was built a small temple in brickwork on a travertine platform. Around the year One thousand such summit, thanks to the strategic value was chosen for the foundation of a castle, Castrum Monticellorum, and again surrounded by walls. Here was erected a huge quadrangular fortress, now almost completely collapsed, in which Peter, the abbot of Subiaco, was imprisoned and killed. The abbot had opposed to the expansionist ambitions of the Lords of Monticelli. At the beginning of the next century the other hill housed a fortified town, too. The latter was called Castrum Montis Albani that, after many vicissitudes, was united in 1436 to the most important fief of Monticelli.
It later belonged to various noble families (Capocci, Orsini, Anguillara) before becoming, by 1445, a garrison of the Church. In 1550, reduced the strategic importance, Monticelli was bought by the Cesi family who kept it until 1678. Under the rule of Cesi the population increased and the village expanded. In the following century, under the Borghese family, the community built the great Church of St Giovanni (1710). At the same time, on the ruins of the abandoned Monte Albano, it was built the vast Franciscan complex of St Michele Arcangelo, inhabited by monks until 1873. With the unification of the Italian State, the town was renamed Montecelio (1871).
In 1916, during the First World War, the Air Force occupied part of the plain land of Montecelio, in order to create an airfield where to train pilot students. After the war Montecelio Airport, entitled to the Lieutenant Colonel A. Barbieri, fallen in combat, became increasingly important. The town of Guidonia Montecelio was established by Royal Decree-Law, on October 21st, 1937 by joining the towns of Montecelio and Guidonia.
Been there? Done that? Share your experience and tips!
Haven't visited yet? Have questions about Guidonia Montecelio? Ask them here!
Explore nearby towns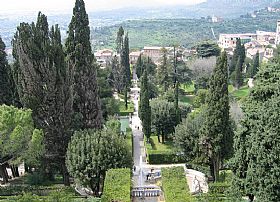 The ancient Tibur Superbum, as per Virgil's definition, is located at the foot of Mounts Tibutini, west side of Rome.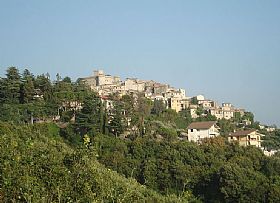 A land of ancient wisdoms, in Sabina any visitors will find extraordinary places filled with the flavor and traditions of craftsmanships.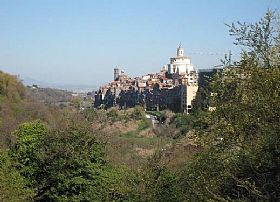 The attractive town of Zagarolo is just 36 kilometers from Rome but is far from the hustle and noise.