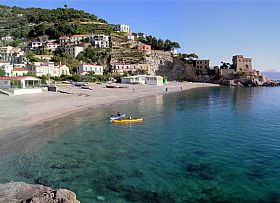 Just a few miles along the Amalfi Coast from Cetara amid scented olive and lemon trees is Erchie, a picturesque fishing village. It is presided over by the medieval watch tower, Torre Erchie, an imposing square fortification built in 1278.
Erchie's name derives from an old temple built in honour of Hercules and the town was originally called by several versions of the name (Ircle, Ercla, Hercla and Ejrchia) in ancient times. It is a little piece of paradise, cradled by the hills sloping down to the sea. The village is attractive, and the small golden beach set in a bay is fantastic. The more secluded "spiaggetta degli innamorati" (the beach of lovers) is accessible through a natural grotto, or you can hire a pedal boat to reach it, too. Erchie, with less than 100 full-time residents, is a great destination for people who prefer some tranquility and peace, in touch with nature. It is a laid-back place on the glittery Amalfi Coast, so it is in reach of the "big sights" but is a secluded oasis to get away from the crowds.
The village was originally built around the Abbey of St Mary de Irchi (founded in 980). The abbey reached a level of importance because it had the right to collect the tithes from Cetara, Superato and the nearby Casali. After a violent storm, the abbey was destroyed in 1440 and finally abandoned in 1451.
The local economy is currently focused on tourism as well as the cultivation of lemons and vineyards. The southern (seaside) area of Erchie, including the beach, is not accessible by car or motorcycles; the total absence of smog and traffic make it a real paradise, especially for children, who are able to play in freedom.
Been there? Done that? Share your experience and tips!
Haven't visited yet? Have questions about Erchie? Ask them here!
Explore nearby towns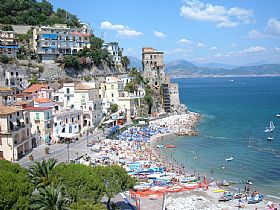 Cetara is a cozy fishermen's village nested along the Amalfi Coast among verdant citrus groves.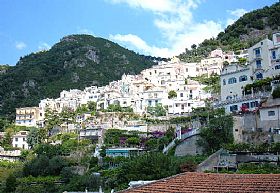 Albori is a characteristic uphill village on the Amalfi Coast, clinging to the eastern side of a valley dominated by Mount Falerzio.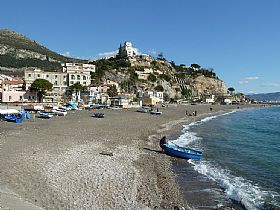 Marina di Vietri is the first beach along the divine Amalfi Coast, set into the rocks of the Lattari Mountains.