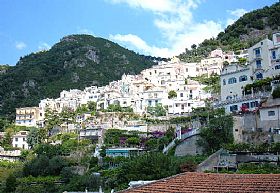 Albori is a characteristic uphill village on the Amalfi Coast, clinging to the eastern side of a valley dominated by Mount Falerzio. It is a district of Vietri sul Mare, and is an amazingly beautiful cluster of houses connected one to the other in vibrant colours and narrow alleys, built in the ancient Arabic defensive tradition.
The stone buildings, roofed with the typical Neapolitan-style tiles, have been studied by numerous important architects. The new part of the village has mimicked the original Mediterranean architectural style. The distinctive vaulted houses and bright colours where originally done in order to be recognized by the local sailors after long periods far from home.
Albori has definite seafaring origins, while those who didn't take to the sea were occupied with agriculture.
The enchanting combination of sea and mountain is Albori's main allure, though the village can boast some valuable art treasures, too. The piazza offers the notable Church of Santa Margherita, a young martyr of Antioch, where you'll find fabulous frescoes painted by one of the best-known students of the Neapolitan school, the baroque artist Francesco Solimena (1657-1747).
Been there? Done that? Share your experience and tips!
Haven't visited yet? Have questions about Albori? Ask them here!
Explore nearby towns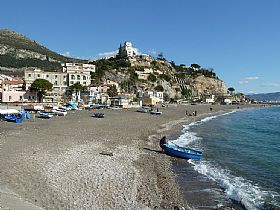 Marina di Vietri is the first beach along the divine Amalfi Coast, set into the rocks of the Lattari Mountains.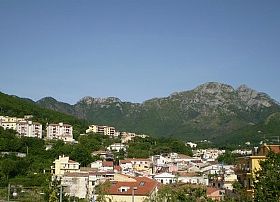 The village of Dragonea is cradled in the hills above Vietri sul Mare, at 270 meters above the sea level.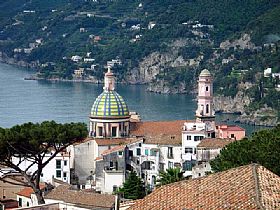 The first pearl of a mesmerizing collection -the Amalfi Coast starts (or ends) its glistening necklace with a colorful beauty, Vietri Sul Mare.