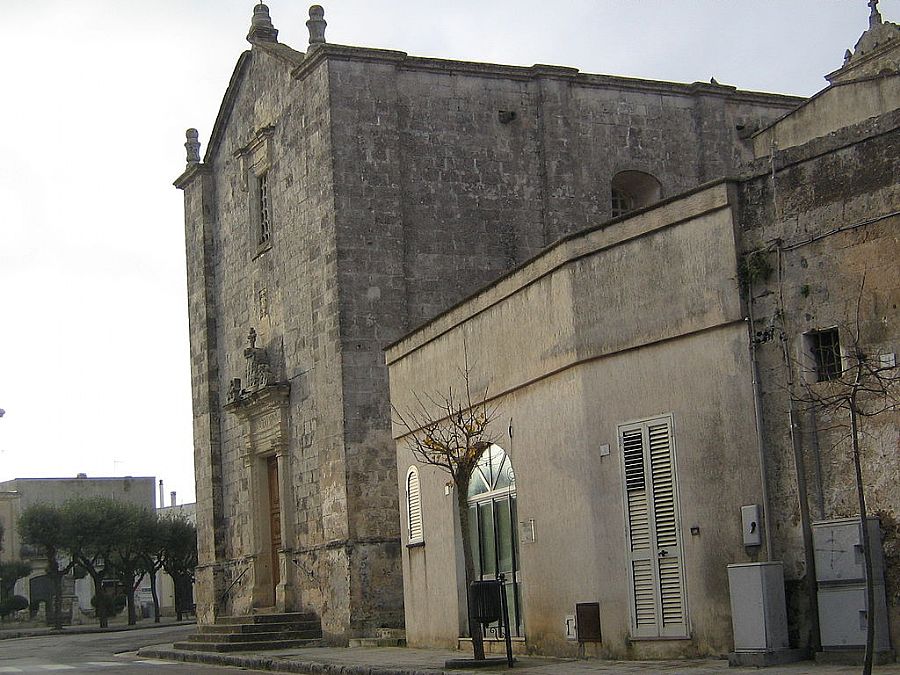 Diso sits just inland from the Adriatic Sea, and was a place of refuge for local populations during times of coastal attacks. Diso has ancient origins going back to the Messapic people who lived here, and a stone tablet with Messapic inscriptions was found here (now in a museum in Bari). Perhaps there was a civilization even more ancient, as they surmise the menhir Vardare to have been erected in the neolithic era.
The original name was Dizos. It was occupied by the Greek-Byzantines and then became a feudal territory under the Normans. It was passed around many feudal lords until 1806, when that system was abolished. The town was linked to Castro and with its rich agricultural lands, grew and surpassed the city of Castro in population and importance. The residents of Castro fled to Diso when the coast was under attack by Saracens.
The city nowadays is a quiet community that also includes the frazione of Marittima, which has a beautiful patrician palace in its center and some lovely churches; and the coastal hamlet of Acquaviva. Acquaviva has a gorgeous coastline of limestone bluffs, cliffs and coves. Castro is a just a few minutes away. Also nearby is the resort of Santa Cesarea Terme. The main church in Marittima is dedicated to the Madonna of Constantinople; built in the 1600s it has a beautiful portal and frescoes of the Madonna.
Diso has an impressive cathedral dedicated to Saint Filippo and Saint Giacomo (Philip and James). The saints are honored in a blow-out festival that draws crowds from all over Puglia and the south to see the incredible display of lights that the town illuminates, a kaleidoscope of colors and designs that is truly amazing to see. There is also a fireworks competition, concerts and plenty of food! (It takes place the last days of April and the first few days of May, check annual calendar for exact dates.) It is worth visiting just for that festival!
The Adriatic Sea in this part of Puglia is gorgeous with its rugged coastline and deep blue water, without crowds and with interesting landscapes. This is a relaxing area of Puglia, a place to enjoy nature, unwind, sample the simple but fabulous flavors of the local cuisine and wine, and enjoy southern hospitality!
Been there? Done that? Share your experience and tips!
Haven't visited yet? Have questions about Diso? Ask them here!
Explore nearby towns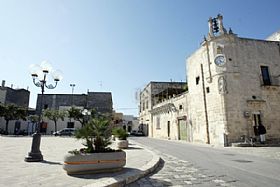 Located among the olive groves of Puglia's Salento, Spongano retains its rural character while being just a few minutes to the Adriatic Sea.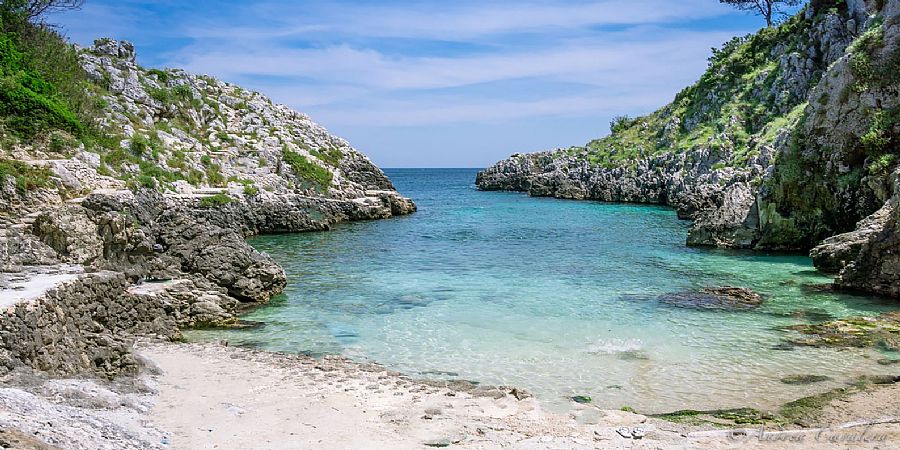 Marina di Marittima is the seaside hamlet that is part of Diso.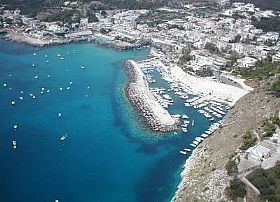 Castro rests on the rocky shore of the Adriatic, on the stunning Salento coast.