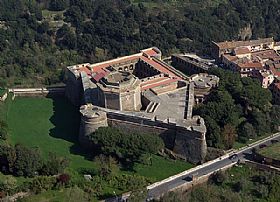 Civita' Castellana is a truly ancient town in northern Lazio, near the Umbrian border. It's history reaches back eight millennia to a distinct Italic tribe known as the Falisci. The town was settled during the Iron Age and orginally called Falerii. The Falisci allied themselves with the Etruscans several times to fight against the Romans' colonization but were defeated each time. The Romans finally conquered them in 396 BC and sacked the city and moved the Falisci population to a new city below. Old Civita' Castellana was repopulated in the MIddle Ages, giving it the distinct monuments and street plan that you see today.
The best preserved and most interesting structure is the pentagonal fortress, the Rocca dei Borgia, built in 1492. Also known as the Forte Sangallo, it now houses the archeological museum which displays artifacts covering 6,000 years of local history.
The cathedral of Santa Maria Maggiore is a blending of Romanesque and Byzantine styles. Built in 1210, it has a triumphal-like arch leading to the entrance portico. Inside are amazing mosaics and ancient columns recycled from Roman buildings that once stood nearby.
Civita' Castellana is one of Italy's most important producers of commercial ceramic products, including kitchen and bathroom tiles, but there are also several small workshops that produce hand-crafted pottery items. The fine, pure clay deposits in the area have been utilized since the Falisci era to turn out high-quality items. The Falisci created prized pottery, drawing on Greek and Etruscan designs and traditions. Through the centuries the town retained its identity as a center of pottery craft, and Napolean even praised its quality. A museum dedicated to ceramics is worth a stop.
Wander the streets and soak in the antiquity all around. It is a pretty place to just meander, sit at a cafe, watch the daily life unfold around you, and enjoy the overlooks.
Been there? Done that? Share your experience and tips!
Haven't visited yet? Have questions about Civita Castellana? Ask them here!
Explore nearby towns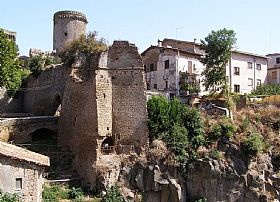 Nepi is a lovely town north of Rome near Lake Bracciano.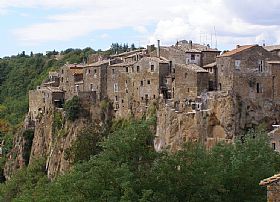 The medieval Calcata is perched on a rocky plateau which dominates the wood-covered valley of Treja, between Rome and Viterbo.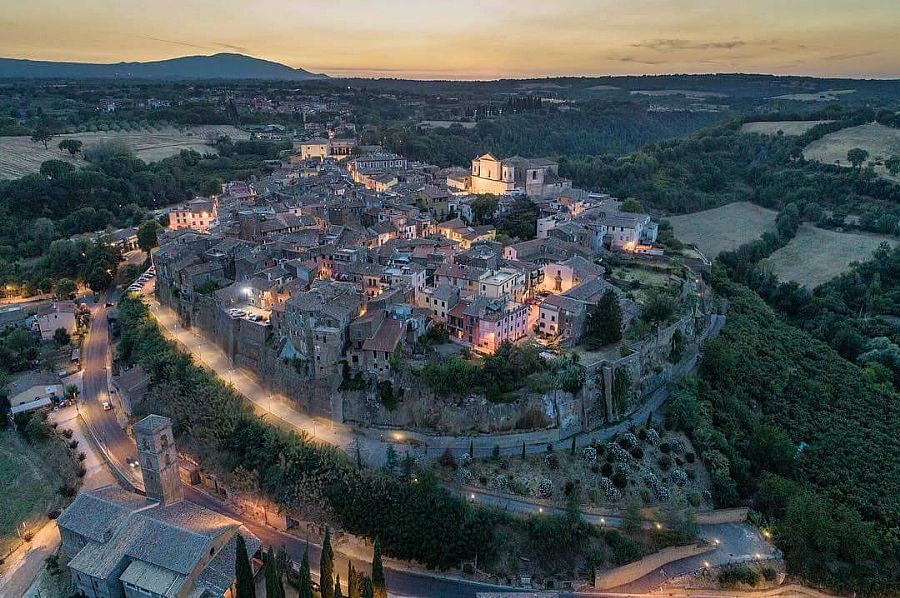 A city of ancient origins in the area of Viterbo, Gallese is built on a tufa bluff with the sheer walls dropping to the river valley below.