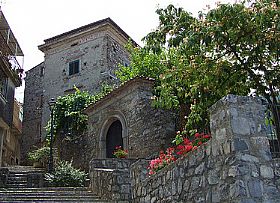 Celle di Bulgheria is high in the mountains of the Cilento National Park. It is an outdoors-lover's paradise with a network of trails for hiking and horseback riding that meander through the woods and along the Mingardo River. The river cascades over rocks and flows between tight gorges. The highest point is Mount Bulgheria which reaches a craggy peak of 1225 meters (4,000 feet) above sea level.
The colorful name, Celle di Bulgheria comes from two episodes of history. The area was granted to a contingent of Bulgarian soldiers in the 700s AD by the Duke Romoaldo of Benevento, and they established scattered settlements throughout the mountains. Subsequent orders of Italo-Greek monks came here seeking solitude and set up monasteries, then created little communes around their so-called celle (habitations). Some say that celle was a word used to describe the natural cavities in the rock faces of the mountains, however.
An unusual point of interest is the Grotta della Madonna, a cavern where an image of the Madonna has been carved into a stalagmite.
The church of St. Sophia is a pretty pink chapel dedicated to the town's patron saint, which the church of the Madonna della Neve (Mary of the Snows) houses a rainbow of marble hues inside along with a bright half-dome.
Been there? Done that? Share your experience and tips!
Haven't visited yet? Have questions about Celle di Bulgheria? Ask them here!
Explore nearby towns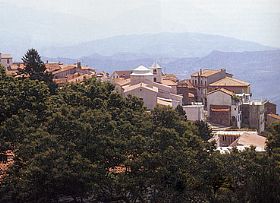 Montano Antilia is an agricultural town of the lower Cilento, located at the foot of the South East buttress of Mount Gelbison, at about 100 Km from Salerno.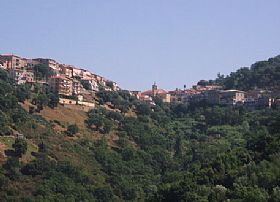 The Cilento Park city of Centola includes four other towns as part of Centola itself which are: Palinuro, San Severino di Centola, Foria and San Nicola di Centola.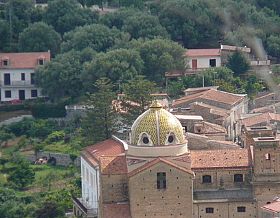 Spreading out on a green hill overlooking the sea, timidly hidden by olive groves, is Lentiscosa.