Campione d'Italia
Loretta Gallorini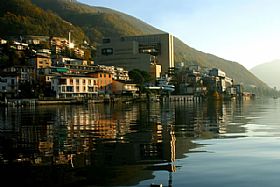 Campione d'Italia is an Italian "enclave" of just under one square kilometre, in Swiss territory, at the halfway mark between the border of Ponte Chiasso and Lugano. A strip of Italy on foreign soil with ancient origins, dating back to the donation Longobard landowner, Totone, made to the abbots of Sant'Ambrogio of Milano in 777.
Once a fishing village and cradle of the "Campionesi Masters", Campione allows its beautiful landscapes to be admired between the blue waters of Lake Ceresio and the encroaching mountains that protect it and at the same time cut it off from Italy.
Here generations of artisans have been born, all becoming talented architects, sculptors or artists. The valuable frescoes By Isidoro Bianchi for example, that enhance the spectacular Sanctuary of Santa Maria dei Ghirli, facing over the lake and already documented in the year 874, represent a symbol for all the Campionesi. In fact, the "Ghirli" are the swallows that return here regularly every spring, just like those forced to immigrate in search of fortune returned here every winter.
In 1917, however, fortune arrived here. This was the year in which the casino was inaugurated for the sole purpose of attracting foreign diplomats, in an extraterritorial area visited by agents of the secret service and beautiful women.
Institutionalised in 1933, the Casinò Municipale has become the fulcrum and the "engine" of the territory.
This town, the bridge between two states and two regions with overlapping cultures, societies and economies, is a true "workshop". While Campione continues to "play" and the lights of the nightlife illuminate the long evenings filled with excitement, the curtain lifts on other equally fascinating prerogatives, with cultural encounters at the Congress Centre, sporting events, literary and journalistic prizes, theatre and cinema of international acclaim.
Been there? Done that? Share your experience and tips!
Haven't visited yet? Have questions about Campione d'Italia? Ask them here!
Explore nearby towns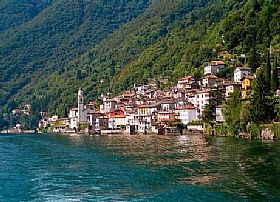 Brienno sits prettily at the water's edge on Lake Como.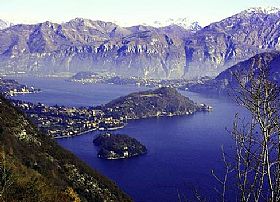 The picturesque pastel village of Colonno reflects onto the smooth water of Lake Como.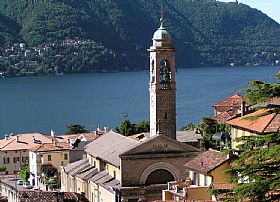 Moltrasio sits lazily on the west bank of Lake Como's western branch, upstream from the city of Como.