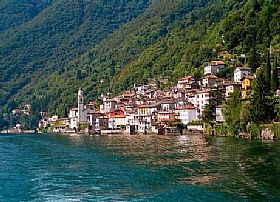 Brienno sits prettily at the water's edge on Lake Como. It stumbles uphill from the shore with a charming web of old lanes and stairways that form "streets". It retains its Old World atmosphere with its narrow streets lined with tidy homes that have flower-filled balconies and glimpses of the lake below.
The town rests on a narrow strip of land at the foot of the steep hills that lead up to Monte San Bernardo and Monte Briante, around 1300 meters high (about 4200 feet), rising dramatically behind. Brienno is only about 20 minutes from the city of Como and has a placid, laid-back atmosphere. There is evidence of pre-Roman civilization in the area, and Roman occupation here. But it was the Middle Ages that really brought development to the towns of Lake Como and Brienno was no different. It allied with Barbarossa (Red Beard) during the war against Milan, then became a feudal holding of the Bishop of Como. It was passed around among different feudal lords for a few centuries.
The setting is magical. The tall slender bell tower of the church of San Vittore forms the distinctive feature of the skyline. The church of SS Nazario e Celso is a Romanesque church that was redone in Baroque style in the 1600s, and has some nice stained glass and frescoes. Only the bell tower remains untouched by the renovations. A pretty piazza, some lovely views, and a handful of shops and restaurants make Brienno a nice stop-over.
Been there? Done that? Share your experience and tips!
Haven't visited yet? Have questions about Brienno? Ask them here!
Explore nearby towns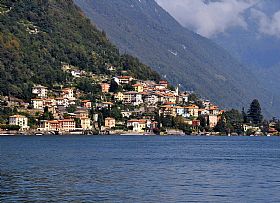 Torriggia is a lovely lakeside town near Laglio with loads of charm.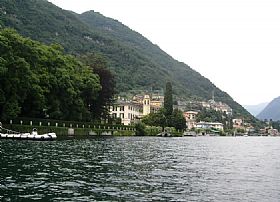 Laglio is a sleepy village on the western shore of Lake Como, a leafy place of pines and palms and climbing vines.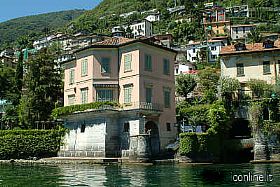 Carate Urio is on the western shore of Lake Come, about ten kilometers from the town of Como.