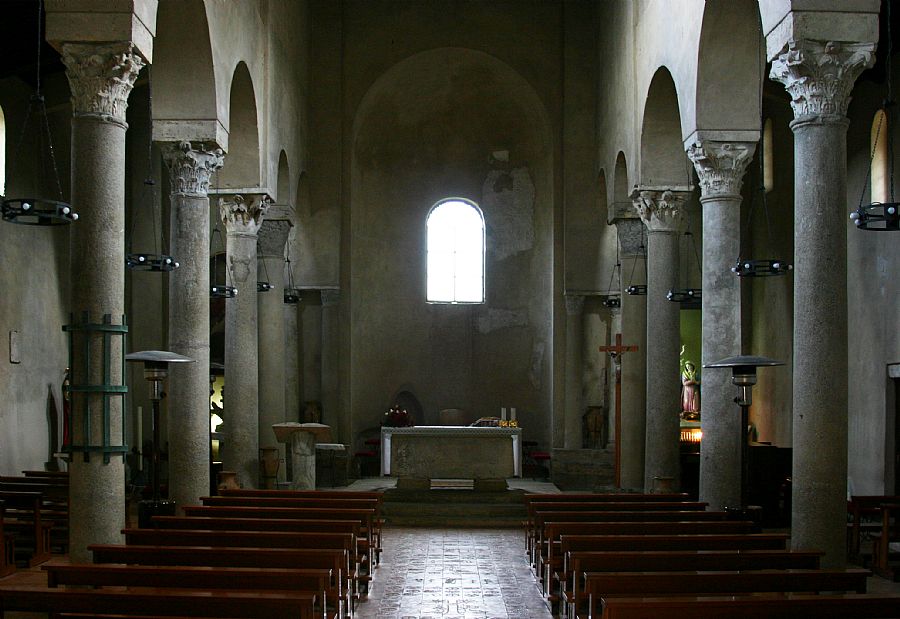 Known officially as the Chiesa dell'Annunziata the historic landmark is located behind the famous Greek monument and museum, and yet is largely overlooked. It is also referred to as the Paleo-Christian Basilica. This historic church was built in the early centuries of Christianity.
When the city was Christianized in the 4th century, they used the abandoned Greek temple as their meeting place. Then in the 5th century they built their own church across the street, using stones and columns they found scattered around the deserted ancient site. By the 9th century the inhabitants had all fled due to Saracen invasion and malarial conditions, moving inland and uphill to Capaccio. The ancient area was left desolate and forgotten for centuries. There was an attempt by the bishop to restore the basilica in the 1600s, giving it an unfortunate Baroque make-over. However, it remained largely unused and the entire area was little visited even by local residents.
With the rediscovery of Paestum's ancient city in the 18th century more attention was given to the area, with excavations and a renewed influx of residents. The basilica was restored and some of the Baroque decorations stripped to reveal the original architecture and the ancient pieces used in its construction. You can see the original Greek columns and the old floor pavings in this simple interior, that is traditionally called "the Byzantine church"
Been there? Done that? Share your experience and tips!
Haven't visited yet? Have questions about Byzantine Church? Ask them here!
Address in Paestum-Capaccio:
Piazza della Basilica.