Archeology Park Roca Vecchia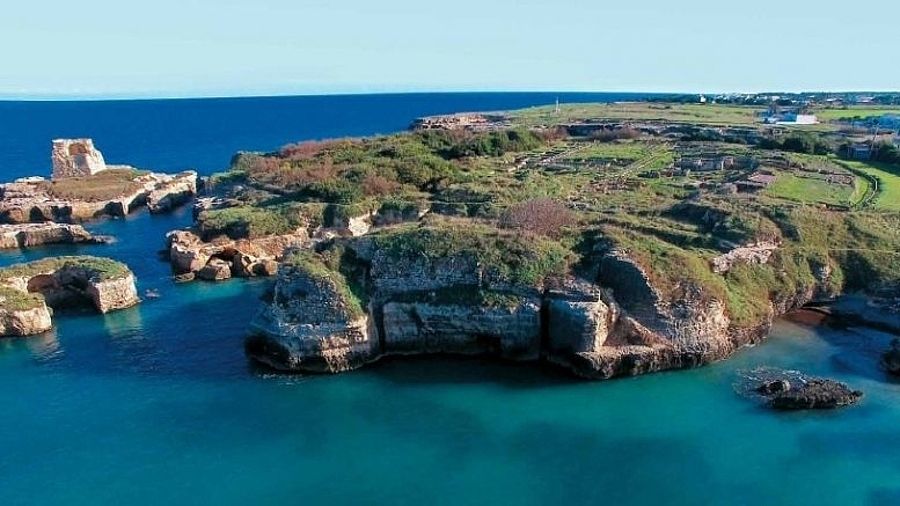 You wouldn't know there's an important archeological park, and barely even notice the sign pointing to it unless you're looking for it. So, look for it, because the Roca Vecchia site is one of the most ancient and influential in Italy. As one archeology website puts it: "This is one of the most important settlement from Protohistory in the Mediterranean basin according to the large number of relics of high quality that were found here."
What is now a popular beach area, Torre dell'Orso was an ancient port that traded with Greece and Albania. In fact, it is from Torre dell'Orso that you find the shortest route to Albania. So, theorizing that this important seaport had to have had a city associated with it, archeologists from the University of Lecce dug into it (literally) and uncovered the remains at Roca.
The evidence they discovered was that this was an important city from the 14th century BC through the 2nd century BC, of the Messapic tribes and the Greek colony in the Salento as well as the Romans. The city was sacked and burned three times over and rebuilt time and again before finally being abandoned for good.
The excavations uncovered a temple, a monumental gate and passages called postierle. The Messapic wall extends for a mile and is incredibly intact.
The archeology area remains uncrowded despite its location next to the very popular Grotta della Poesia.
Been there? Done that? Share your experience and tips!
Haven't visited yet? Have questions about Archeology Park Roca Vecchia? Ask them here!
Address in Puglia:
San Foca - Torre dell'Orso.
Ph. (+39) 328 328 0483.