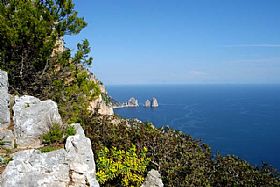 Anacapri is the second town on the Isle of Capri, resting at the foot of Mount Solaro. The town has been inhabited from the Roman era, but reaching its peak splendor at the turn of the 20th century, when it became a sort of retreat for artists coming from all over Europe in search of inspiration.
Its eye-catching white houses stand out beautifully among the green vineyards and olive groves. The main piazza at the center of the town hosts the enchanting Church of San Michele with its incredible majolica floor, created by Francesco Solimena (1761), representing the Earthly Paradise.
The picturesque Via Capodimonte leads to Villa San Michele,the ancient residence of the Swedish doctor and writer Axel Munthe. Built on the remains of a Roman villa, the luxurious villa is furnished in very good taste, in a range of different styles. From the garden you will have a breathtaking view of the northern side of the island.
Catch the chair lift from Piazza della Vittoria to the top of Mount Solaro, where you'll find fabulous vistas as well as the remains of an English fortress, built over and older pre-existing medieval structure.
Glimpses of the Greek domination are still visible from the "Scala Fenicia" and the walls surrounding the main funicular station nearby the Piazzetta in Capri town. The serpentine path going up to the mountain (Scala Fenicia) used to be the only way to reach Anacapri from Marina Grande. The route has some stone fillings and some of its steps were made by chiselling the rock, in typical Greek way. The view is just stunning!
The Blue Grotto is a modest mouth on the surface of the water (width: 2mt; height: 1mt). The light, seeping into the grotto from the submerged part, is reflected all over the walls and water creating blue and silver reflections that make this place so popular and romantic.
The colorful "Settembrata Anacaprese" is a festival to see, an Old World competition among the four ancient districts (called "contrade"): Le Boffe, La Porta, Le Stalle and La Pietra. The locals "fight" it out each other to show off their abilities in various fields, including culinary and tailoring! A different type of palio!
Anacapri offers a huge range of music festivals and events throughout the summer season.
Been there? Done that? Share your experience and tips!
Haven't visited yet? Have questions about Anacapri? Ask them here!
Explore nearby towns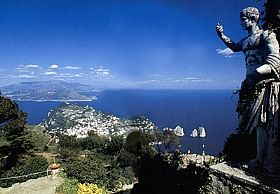 The isle of Capri rises like a giant slate-blue limestone block, with high cliffs falling sheer to the sea.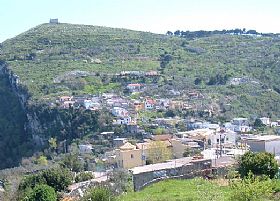 The hamlet of Termini is in one of the Sorrento Coast's least explored corners.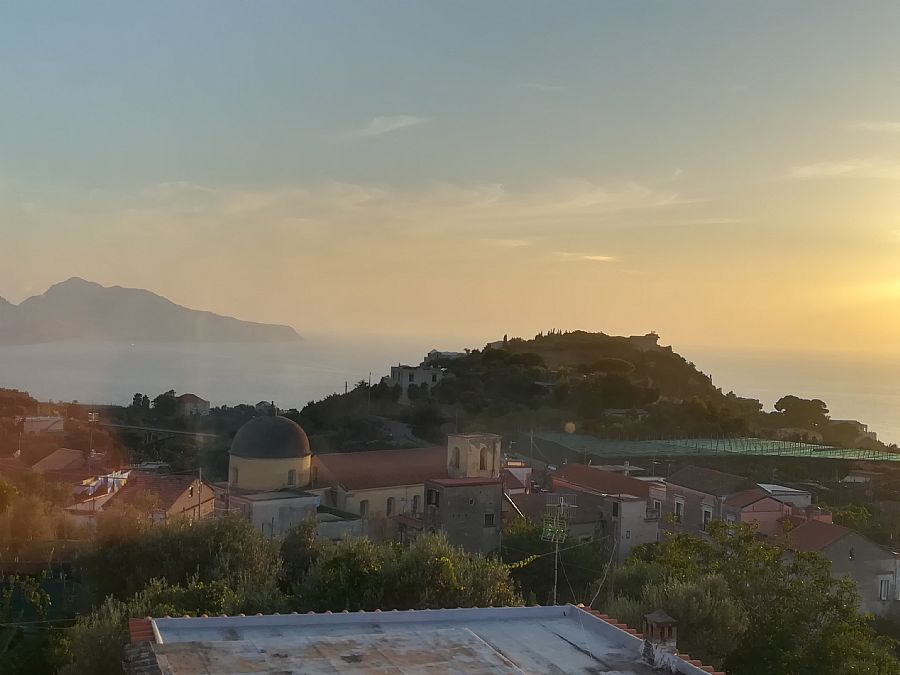 A lovely hamlet that is part of Massa Lubrense, the frazione of Annunziata is a characteristic borgo.