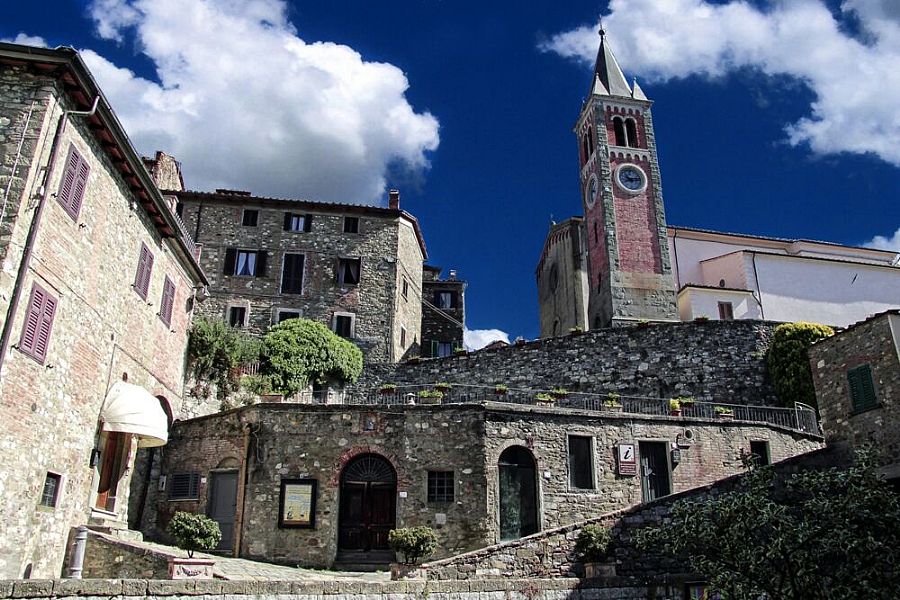 A picturesque town on a low hill in the Valdambra, the valley of the Ambra stream, which gave the town its name. Situated between the Chianti hills and the Valdarno, it is a lovely area of woods, ponds, cultivated hills, olive groves and grape vines. Classic Tuscany, in other words!
Excavations in the area revealed a paleolithic presence here through utensils, and ceramics from the Bronze Age were unearthed nearby, too. The Etruscans had a settlement on a hill to the east, but the earliest indications of a town was in the Medieval period; a document from 1021 indicated land being donated to the Abbazia di Santa Fiora di Arezzo, and then in 1090 of the existence of the Pieve di San Quirico in Ambra, which later was called the Pieve di San Quirico a Capannole. A castle was cited as being here in 1132, and the church of Santa Maria Assunta was built in 1300 using the medieval walls of the castle behind the altar. While in the church, gaze at the painting by local area artist Giovanni Mannozzi of the Nativity of Mary. The church is on Piazza Filzi at the top of the old town; walk through the lanes and take in the details.
Ambra is compact but pretty, and a friendly place, so hang out in the piazza at one of the cafes and enjoy the Tuscan lifestyle. There are the services for everyday - a grocer, baker, coffee bar, pizzeria and restaurant, along with a few other shops and service. Outside town are villages to explore, the Lake Campaldoni for a quiet spot for contemplation or a picnic, and country roads and paths to walk. The Pieve di San Quirico is the historic church and worth a visit.
The town puts on a few festivities through the year, include the sagra food festival of snails, a local delicacy. But the big event is the Palio della Palla Tonchiata, where the five districts of town send two men to push a massive stone ball weighing 80 kilos through the streets, with the winning pair taking home the Palio drape to their neighborhood. They have to push it around town on two circuits, not an easy feat!
Ambra is located between Siena and Arezzo, and between Florence and Montepulciano, putting some of Tuscany's best-known landscape and sights in reach.
Photo Credit: Arezzo Notizia
Been there? Done that? Share your experience and tips!
Haven't visited yet? Have questions about Ambra? Ask them here!
Explore nearby towns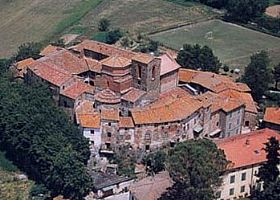 Known to be the most ancient part of Bucine, Badia a Ruoti lies on top of a hillock and develops itself around the splendid monastery of the Abbey of St Peter.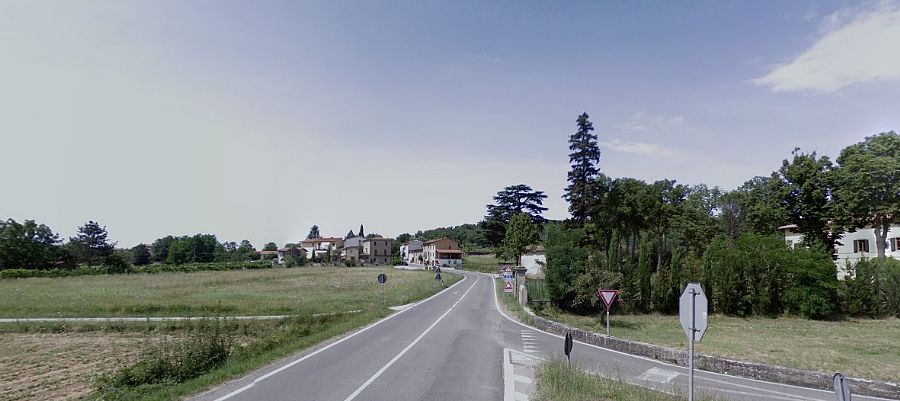 A frazione of Bucine, the borgo of Capannole is a preserved Medieval hamlet that is worth a look.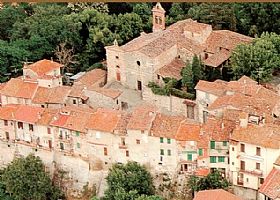 Badia Agnano overlooks the valley of Trove, nearby Arezzo, from the top of a gentle Tuscan hill.