Uncovering the Scenes of Inspector Montalbano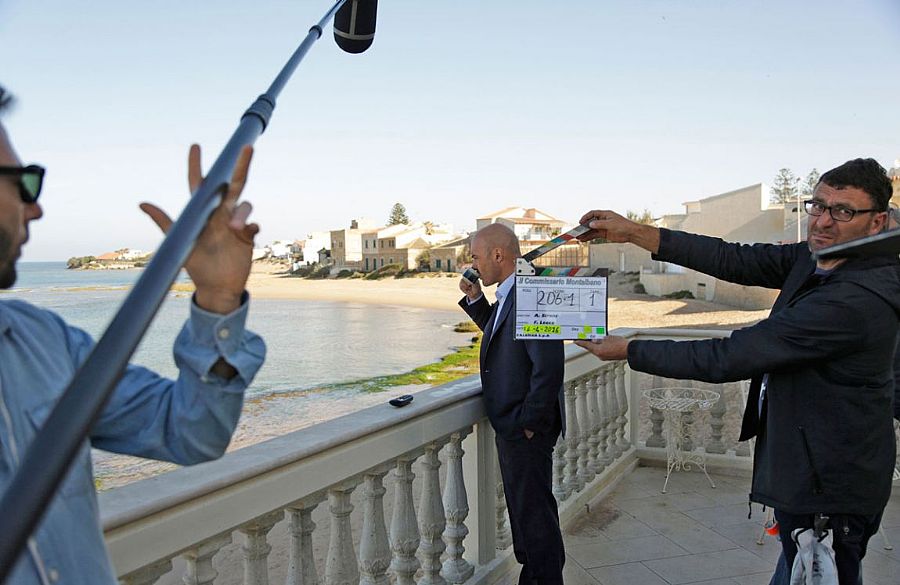 If you're searching for the Sicily of Baroque buildings, white stone glossed in captivating, almost ethereal light, and pristine wind-swept beaches that are featured in the Commissario Montalbano mysteries, then you will want to visit the province of Ragusa. The series is filmed on location in towns around the area. The town of Vigata is fictional setting for the series of books brought to life by the T.V. movies. It is a composite of places, and those scenes have become such a fascination and have imbedded themselves in the imagery of a dreamy Sicily to define a literary place to such an extent that Vigata and the place of Montalbano have been added to the region's Intangible Cultural Heritage list.
If you want to visit some of the most frequently seen locations, here's a run-down.
The Commissario Montalbano House. Montalbano's fabulous seafront home in fictional Marinella with that splendid terrace is found at Punta Secca. You'll easily spot it on the water, that terrazzo where many scenes take place is unmistakable. And that view of the crystal water, where Montalbano enjoys swimming...beautiful. Punta Secca,is also where you'll find Ristorante Enzo a Mare, the place Montalbano favors for a plate of fresh-caught seafood.
The Seafront. While the house and restaurant are in Punta Secca, the seafront promenade where Montalbano often muses over his cases or meets up with people is the lungomare of Donnalucata. Highlighted as the seafront of fictitious Marinella in the series, Donnalucata has a nice waterfront walk, Via Marina.
The Town Known as Vigata. As noted, Vigata is, in reality, a composite of many places, but the one that features heavily is Scicli. The baroque splendor of Piazza Italia is where the Commissariato or police headquarters, and Montalbano's office, is found (the Palazzo Iacono), and the questura of Montelusa is located here, too. You'll recognize streets like Via Francesco Mormino Penna from scenes, as well.
Ragusa - Standing in for Vigata's piazza, where Montalbano strolls and stops for a coffee at the bar, is Ragusa's Piazza Duomo. Some of the streets are also featured.
The Castle. The storybook style Castello di Donnafugata is featured in some episodes as a local Don's villa, an opulent place to be sure.
The Mannara. The hulking shell of a building on the waterfront, referred to as la mannara, is found at Sampieri's Punta Pisciotta. It's actually called the fornace di Penna (kilns), where bricks were made.
Been there? Done that? Share your experience and tips!
Haven't visited yet? Have questions about Uncovering the Scenes of Inspector Montalbano? Ask them here!