Trinità d'Agultu e Vignola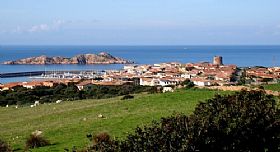 Two towns that have joined into one, Trinità d'Agultu and Vignola are on a hill above the breathtaking Sardinian coast. Sitting along the Costa Paradiso, you'll easily see what it's compared to paradise with the crystalline blue water, rocky wild shoreline and unspoiled sandy beaches. The sea breezes waft up the scrub-covered hills, a pastoral landscape with a long history. Around the area are remains of ancient civilizations - neolithic and nuraghic cultures that once inhabited this island. Burial chambers, conical nuraghe dwellings and remnants of Roman roads are visible here.
Trinità d'Agultu was built around a country chapel that served the shepherds and eventually became a village. The church of the Most Holy Trinity for which the town is named dates to the early 1700s and has a cross brought from Corsica. There are lonely country chapels scattered all over the hills here, remnants of the rural homesteads that they once served. You can see those charming stone farmhouses, called stazzi, in the countryside.
The area is still known for its pastoral lifestyle, with sheep herding still a relevant trade. The sheep-milk cheese from Sardinia is prized throughout Europe, and the island's wines are notable, as well. The white Vermentino is from these hills and goes well with the fresh fish from the sea, just a few miles away. But there is also the tradition of mountain cuisine, with one of the town's famous dishes, Zuppa Gallurese, still popular - a lamb and potato stew. Try it with Sardinia's red wine, cannonau.
Down below is the jagged coastline, a gorgeous sight and a glorious destination for swimmers and sun-seekers. Isola Rossa is a pretty promontory that looks at an island of the same name, still natural and beautiful. White sand beaches intersperse with rocky coves. You'll find the magical Torre Spagnola, build in the 1500s by the Spanish and still standing guard.
Trinità d'Agultu is near the renowned beaches of Costa Paradiso and Costa Smeralda, making it ideal for a seaside destination, while still offering outdoors activities in the hills, like biking, hiking and horse riding.
Been there? Done that? Share your experience and tips!
Haven't visited yet? Have questions about Trinità d'Agultu e Vignola? Ask them here!
Explore nearby towns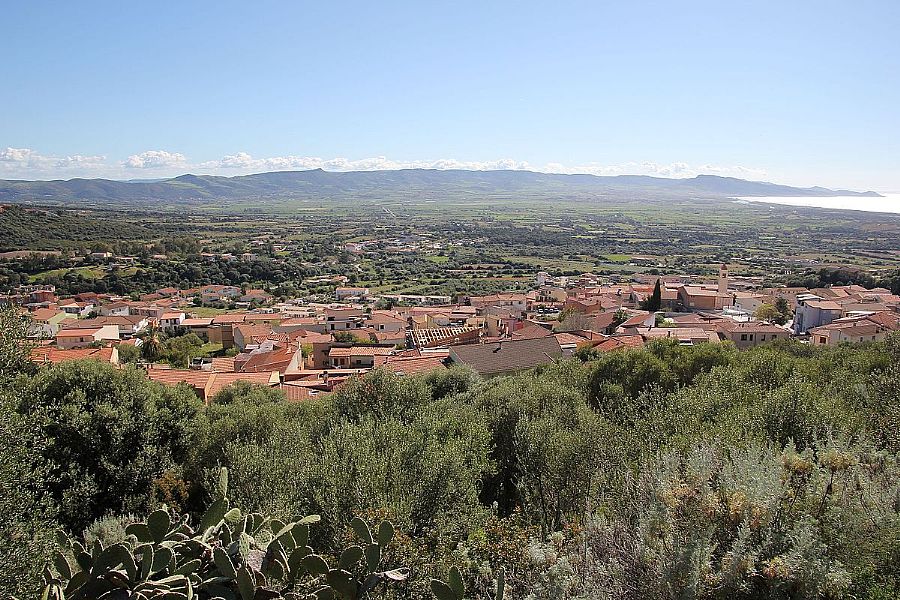 Located just south of the glittery Costa Paradiso, Badesi is more than a beach town, it is also labeled a wine town.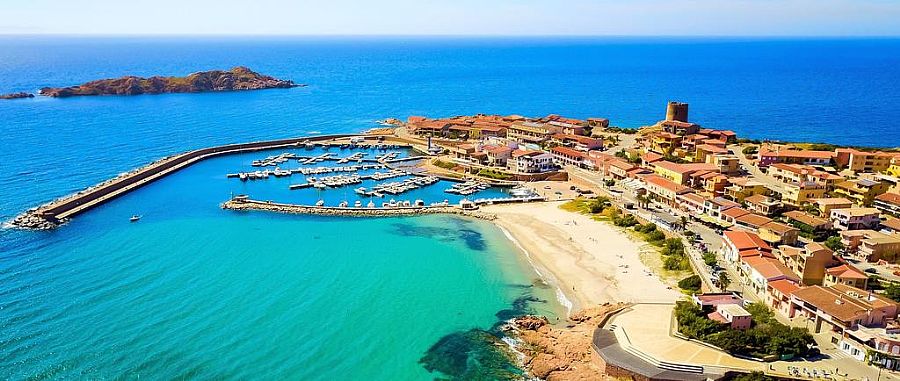 On Sardinia's stunning north coast, Isola Rossa encompasses an arch-shaped bay with white sand beaches, red rocks and verdant green low hills.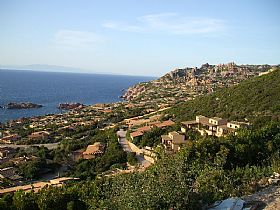 A splendid corner of Sardinia that is a coastal paradise and a natural wonder.