Travel WiFi Hotspot by ExpressoWiFi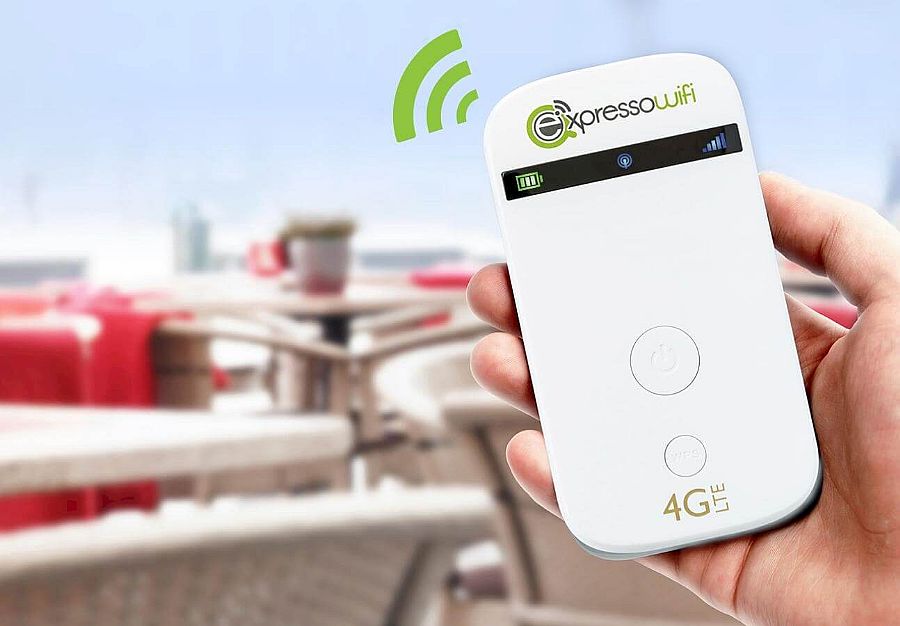 Enjoy unlimited Internet connection at all times with your personal travel WiFi hotspot. ExpressoWiFi is a pocket-sized, battery operated device which you can bring along during your journey through Italy.
Unlimited Fast internet. The ExpressoWiFi mobile router rental offers unlimited 4G/LTE internet all over Italy all day long. You can check your mails, do VoIP calls, download movies, videos, songs, and more with the unlimited internet you get.
No roaming costs. Roaming costs are heavy when you travel abroad, and can break your trip budget. ExpressoWiFi, thus, proves to be as budget friendly as an Espresso and charges you no roaming costs for your trip throughout Italy. The WiFi device comes at a fixed cost, depending on the plan you take, and won't charge you a penny more than that.
Up to 10 devices. You will be able to connect up to 10 devices to the hotspot provided by the ExpressoWifi. Not only you get internet at affordable rates throughout your trip, but you can share the cost.
Small dimension. Expresso WiFi is tiny and can easily fit into your pocket or your wallet. It's travel friendly and can go with you to the far off parts of the country as well.
High battery life. ExpressoWiFi devices come with 7 hours of battery life, requiring barely any charging while you're out and touring the beautiful cities of Italy.
Get in touch with Travel WiFi Hotspot by ExpressoWiFi to request more info
Your message has been sent to Travel WiFi Hotspot by ExpressoWiFi.
Please note that requests are sent directly to Travel WiFi Hotspot by ExpressoWiFi. It will be their responsibility to promptly answer and get back to you with further information.
Been there? Done that? Share your experience and tips!
Haven't visited yet? Have questions about Travel WiFi Hotspot by ExpressoWiFi? Ask them here!
DISCOUNT!
15% off your bill at Travel WiFi Hotspot by ExpressoWiFi when you rent your holiday home with Summer In Italy.
Find out more!