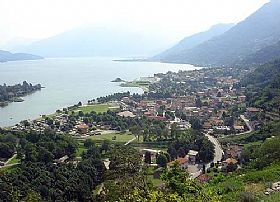 A fishing village on the extreme north of Lake Como, Sorico practically skirts the Swiss border. Located on the lakeshore where the Mera River spills into the lake, the village climbs the hill, backed by majestic mountains with snow-capped peaks. It's a picturesque setting and a friendly town.
The main focus is on outdoors activities. There are water sports, beaches, boat rentals, and panoramic overlooks for lake enthusiasts; and an abundance of hiking trails and nature preserves for the mountain folk. Lots of restaurants, some shops and access to other lake-side towns keeps it interesting and fun.
Located along the ancient Via Regina, Sorico was historically a crossroads between Milan and northern Europe. Today, it is a summer playground but also has the most northern olive groves in Europe, specially adapted for the climate. The cuisine tends toward northern, heavier fare with polenta playing a prominent role and appearing in many forms and flavors. But lake fish is also well utilized and delicious. The town hosts several fairs and festivals throughout the year.
The ruins of the Castello di San Giorgio stand stubbornly above the town, defying decay and making a nice backdrop, along with a medieval tower.
Lake Como's famous towns of Bellagio and Lecco can be reached in daytrips, along with Milano, Bergamo and Monza.
Been there? Done that? Share your experience and tips!
Haven't visited yet? Have questions about Sorico? Ask them here!
Explore nearby towns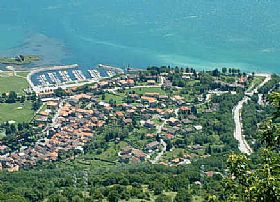 Rimming the northern shore of Lake Como, Gera Lario sits at the mouth of Mera River.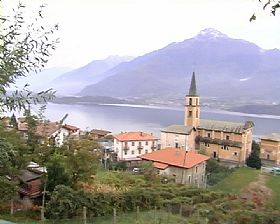 On a promontory above Lake Come, Vercana's musical name comes from a Gallic god.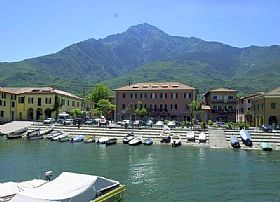 At the foot of Mount Legnone, in a charming area rich in naturalistic beauties lies Colico.