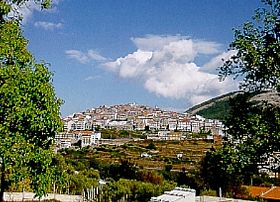 The town of Sanza is in the center of the vast territory of the Cilento National Park, in a beautiful setting. It has rich flora and fauna and mountainous surroundings. Even before the Roman presence, the ancient settlement was strategically and commercially important as a necessary step along an ancient caravan route (the salt road) that connected the coast (Policastro) with the interior of the Vallo di Diano.
In the eighteenth century, the land of Sanza, was a possession of Luigi Sanseverino, prince of Bisignano. The town was embellished with wealthy palaces, portals and chapels. The sanctuary of Madonna del Cervato (also known as Madonna della Neve) is a rustic chapel on the mountain top. The sanctuary is situated atop a steep road that leads to the mountain called Monte Cervato, at an altitude of about 1800 meters, the highest in Campania.
The faithful, who come to the mountaintop, can admire the landscape and, with this, the beauty of the small chapel of Madonna del Cervato. Inside you can see two different spaces, which have been changed in two different eras. The innermost part is the one built before 1000, while the other part was built around 1600. The façade is distinctive and is covered with local stone. The sanctuary of the Madonna Cervato is open all year round. The port of the small chapel sees the light on the first Sunday of June and remains open until the second Sunday of October. The most important event in this period is set for July 26, when the pilgrimage takes place from the village of Sanza. On 5 August the Madonna is carried back to Sanza and it's celebrated the feast of Madonna della Neve del Cervato, the protector of all the inhabitants of the village.
But it's not all spiritual, though the mountains hold a certain spiritual quality. This is a place for active outdoors types, with rivers that offer rafting, and plenty of trails for trekking or mountain biking. The sea isn't that far away, so you can also enjoy water sports or a relaxing day at the beach.
Been there? Done that? Share your experience and tips!
Haven't visited yet? Have questions about Sanza? Ask them here!
Explore nearby towns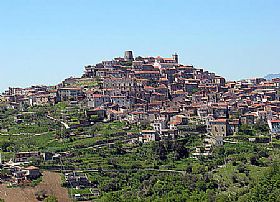 Caselle in Pittari is a cozy hill town in the heart of the Cilento National Park.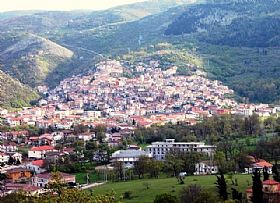 The village of Sassano, close to Teggiano and Sicignano degli Alburni, was born between the 10th and the 12th century.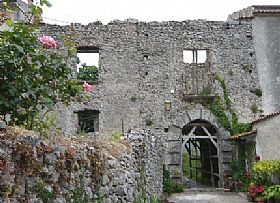 Tortorella is a pretty village perched up the steep hillside from the Gulf of Policastro, in the Cilento National Park.