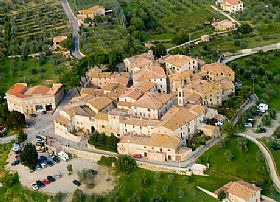 A picturesque walled hamlet near Siena safeguards its Medieval atmosphere within its old stone ramparts. San Gusme' is just a few kilometers from Castelnuovo Berardenga, with whom it shares administrative authority and traditions. The town dates back to the 900s, though its present form was built in the 1200s.
Sitting on a hilltop, the cluster of stone buildings is a pretty sight above the grape vines and olive groves and the Ombrone River valley. The little tangle of streets is perfectly kept and highlighted by flower pots and sidewalk cafes. San Gusme' rests in the Chianti production zone, so good wine can be had at several places, even in a village this small. The name comes from San Cosma, the patron saint along with San Damiano, to whom a church is dedicated.
But the biggest festival isn't dedicated to the patron saint, as is the usual custom in towns around Italy, but to an ironic and iconic figure called Luca Cava. The Luca is a humorous statue at the gateway to town, and while the San Gusme' population once took a lot of jokes from neighboring towns for this unusual sculpture, it has now turned it to its advantage with a big party! The first two weekends of September are dedicated to fun, food, music, arts and crafts, and a spirited atmosphere. The Palio delle Botti is a highlight, where the men race in a Palio, but while pushing empty wine barrels around the streets. The barrels will soon be filled with new wine, but they empty the old as part of the festival in preparation of the harvest. Of course, there is good food and dancing, and the evenings end with fireworks.
San Gusme' enjoys nice views from its hill, extending even to Siena, easily recognizable in the distance. Despite its small size, San Gusme' has several well-noted restaurants and wine bars to enjoy.
Been there? Done that? Share your experience and tips!
Haven't visited yet? Have questions about San Gusme'? Ask them here!
Explore nearby towns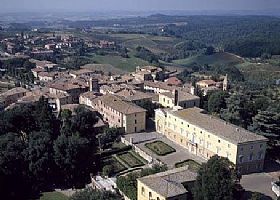 The area of Castelnuovo Berardenga covers 177 square kilometers, between the plain and the lovely hills of the high valley of river Ombrone.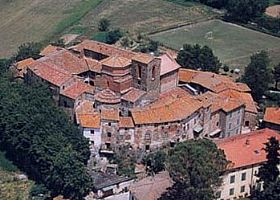 Known to be the most ancient part of Bucine, Badia a Ruoti lies on top of a hillock and develops itself around the splendid monastery of the Abbey of St Peter.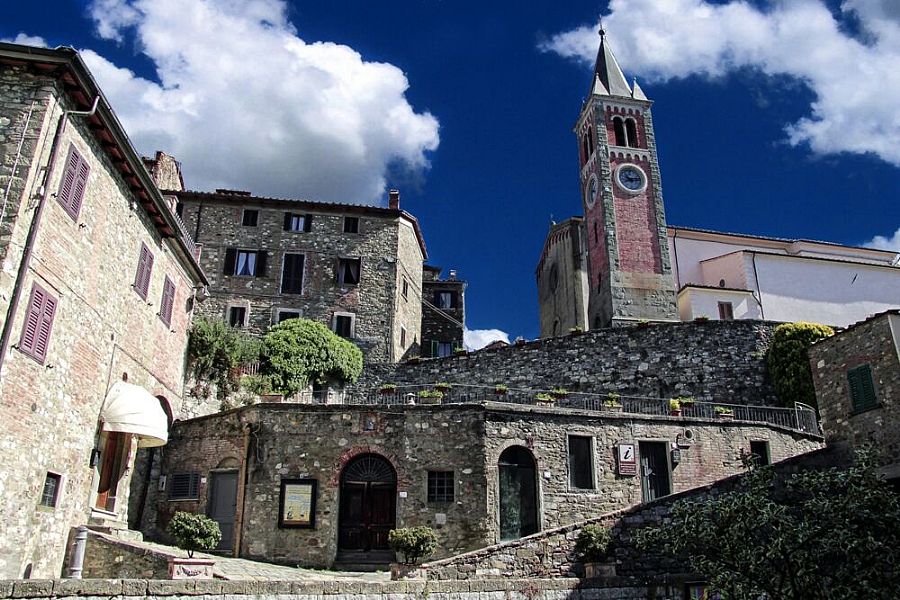 A picturesque town on a low hill in the Valdambra, the valley of the Ambra stream, which gave the town its name.