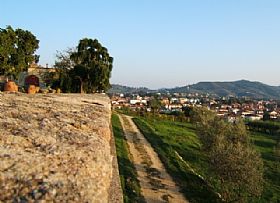 The village of Quarrata lies between Prato and Pistoia, at the foot of Montalbano, epitomizing the perfect prototype of a landscape "made in Tuscany".
From the alleys of a renovated urban centre, dozens of sloping streets wind to the silent hill hamlets. The car noises grow faint little by little to let you hear the sounds of nature.
The nearby villages of Lucciano, Tizzana, Montorio, Buriano, Forrottoli and Montemagno boast the production of high quality oil, wine and food. You will be able to taste some of the best Tuscan extra-virgin olive oil, Chianti wine and Vin Santo along the so-called "Strada dell'Olio e del Vino del Montalbano – Le Colline di Leonardo", itinerary officially recognized by the Tuscany Region.
Who is forced to cope all year long huge metropolis, walking around the hills of Quarrata will be a certain breath of air. If you park your car in a proper area, it is possible to venture among rural paths and immerse into in the local fauna: poplars, willows, oaks, English oaks and alders flank the streets along the lakes Zela and Bigina, two water mirrors that home a number of rare animal species.
Deciding to be patient, and with a pinch pf fortune, you will be able to see examples of black-winged stilts, marsh harriers and great egrets. Most of all, this area is populated by ducks, owlets, newts, bullfrogs, green lizards and so on...
Quarrata also houses Villa La Màgia: Medicean residence belonged to some of the most important noble families in Tuscany, like Panciatichi, Attavanti and Amati Cellesi. Marvellous gardens, ancient stables and great oeuvres made by the major international artists, like Anna and Patrick Poirier are there at your disposal, to be fully admired.
Been there? Done that? Share your experience and tips!
Haven't visited yet? Have questions about Quarrata? Ask them here!
Explore nearby towns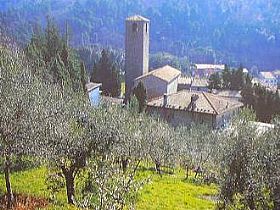 San Baronto, cosy lovely tourist resort where you will fully enjoy a relaxing vacation dedicated to tranquillity and total rest, far away from traffic, smog and noise.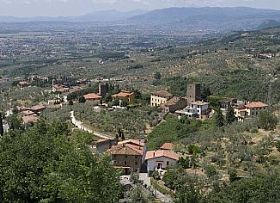 The village of Porciano belongs to the municipality of Lamporecchio, in the province of Pistoia.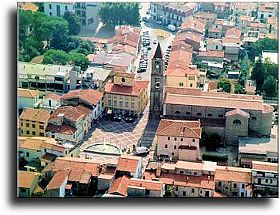 Set between Prato and Pistoia, Agliana is a small town that started in the Roman era.