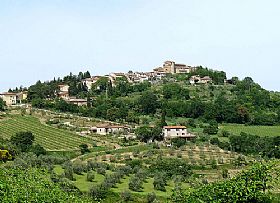 Panzano in Chianti is a quiet village between Greve in Chianti and Castellina in Chianti, along the road linking Fierenze and Siena. In Panzano you can admire one the the most important Romanesque churches of the whole Chianti region: the Pieve of St Leolino.
Panzano has probable Roman origins but expanded later on. It was a Firidolfi's seigniory and the most populated center of the Val di Greve's League for centuries. It used to be one of the most fortified villafes around, you can still admire indeed the ruins of the castle, perhaps built for want of the Ricasoli Firidolfi family. The semi-rectangular city walls are almost totally intact, even undergoing partial demolitions, like in correspondence of the Church of St Maria Assunta. By the way this church, annexed to the castle, was rebuilt in the XIV century over the ruins of an older church.
Inside the Church is a small Virgin with Infant Jesus (XIV century) attributed to Botticino; the right hand of the nave preserves a beautiful "Annunciazione" attributable to Michele di Ridolfo del Ghirlandaio.
Of the two survived corner turrets, one is the current bell-tower while the south-eastern one still shows the corbels supporting the parapet. Some other edifices well keep the original medieval structures, like Casa Torre, rising in front of the quarterdeck, and someone else overlooking the only street inside the walls.
Been there? Done that? Share your experience and tips!
Haven't visited yet? Have questions about Panzano in Chianti? Ask them here!
Explore nearby towns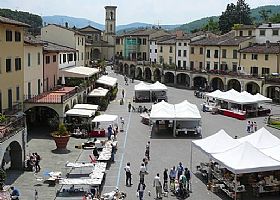 In the triangle more or less defined by the Tuscan borders, the fascinating town of Greve in Chianti occupies approximately the geometrical centre.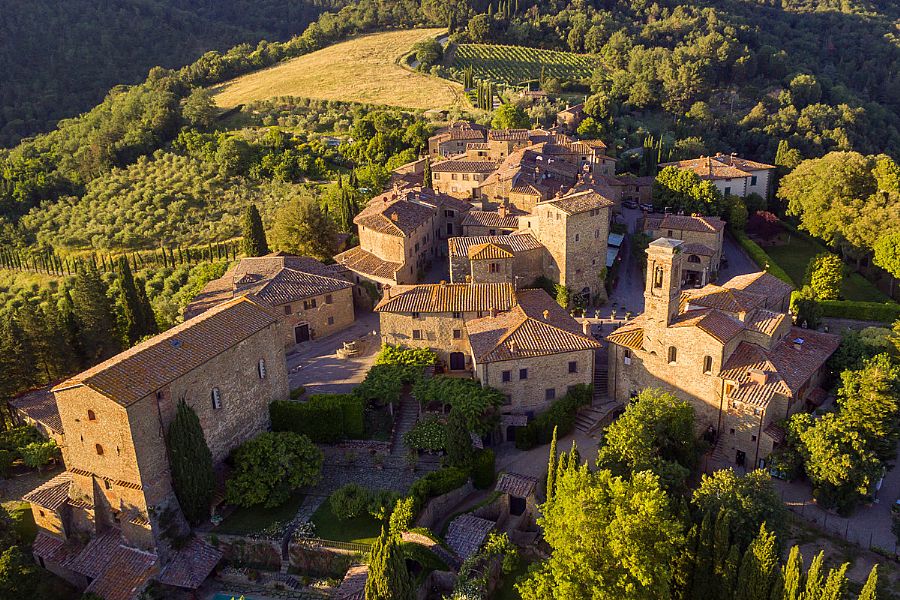 The castle-hamlet of Volpaia is a frazione of Radda in Chianti, and is a dreamy stone village in the famous Chianti hills.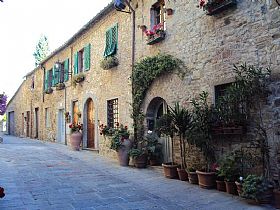 San Donato in Poggio has an interesting history as the "last stop" on the Florentine frontier before the Republic of Siena's border.